Our students are ready for anything.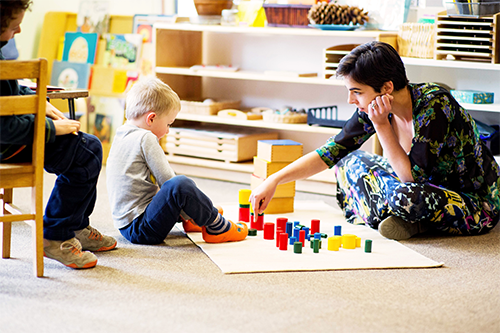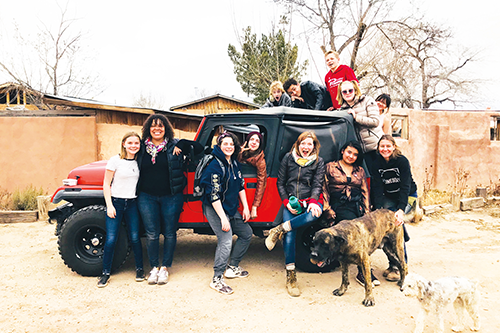 Who's in the office?
Escuela's administrative support comes from:
Friedje vanGils
M.Ed.
is Executive Director and Head of School of Escuela del Sol Montessori and The Harwood Art Center. She became the school's first director in 1980, at a time when this one-room preschool was on the verge of collapse. Ms. vanGils organized a Board of Trustees and worked with them, faculty and staff to give the school direction, taking it from a one-room preschool to one of Albuquerque's preeminent early childhood, elementary and junior high schools. Ms. vanGils orchestrated the purchase of the former Harwood Girls' School property to provide stability and longevity for the school. This purchase also made possible the creation of The Harwood Art Center.
Through her work with the school and its art center, Ms. vanGils expresses her professional, creative and personal goals by seeing to it that the organization touches the lives of a diverse population, enabling them to be open to the possibilities of their own making.
Elizabeth Marcilla
is the Assistant Head of School; a position she's held for more than 2 decades. In reality, Ms. Marcilla wears many hats as she does admissions, record keeping, event planning, fund raising, HR, community outreach, marketing … the list goes on. One of her most important duties is the one she may be the most fond of: we teasingly call her the school's Concierge, as it's Ms. Elizabeth who knows each student and each parent's particular needs, preferences, problems and joys. As President-elect of the Board for New Mexico's Montessori Network, Elizabeth works State-wide to support educators with professional and policy development.
Moe Hickey ("ASC" Moe!),
Administrative Support Coordinator
Becky Weishampel
Community Relations Coordinator
Sarah Louderbough
Elementary and Junior High Program Support
Dana McCabe
Early Childhood Program Coordinator