Our circles keep everyone in the loop.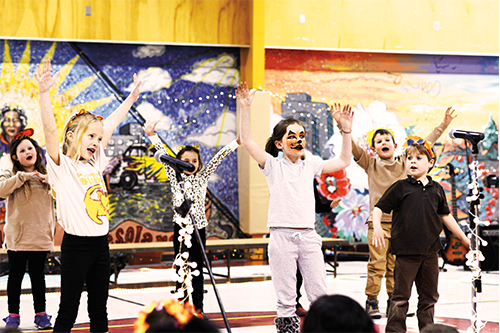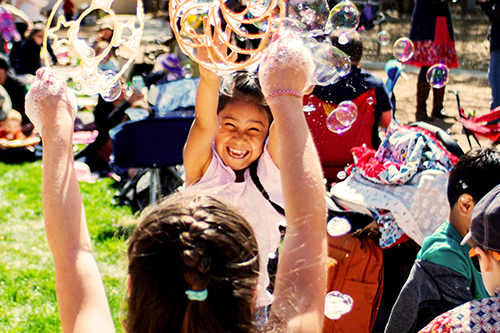 Earth Day Celebration
Thursday, April 18, 2018
Celebrate Earth Day with our community Thursday, April 18. This family day at Escuela is a time to come together in celebration and appreciation of our home planet. Every year, parents and friends are asked to join their children for this wonderful event, starting at 8:45, ending at 1 p.m. when the school closes.
We start the day with a parade through the school's neighborhood: Musicians, student-made giant puppets, wagons decorated by kids and their families, our local police — the whole community participates in a joyful walk celebrating Earth Day.
For nearly one-quarter of a century, Escuela del Sol has made Earth Day one of the highlight events of the school year. Earth Day symbolizes so much of what is at the core of Escuela's educational philosophy: the view of life as an inter-connected web encompassing all creatures and all forms of life in our big, amazing, wonderful universe.
Every year students choose a variety of activities and goals, from raising funds for rain forest preservation to working on local watershed reclamation projects. Learning about sustainability, water conservation, and various alternative energy sources is at the heart of our annual event.
Earth Day is one of Escuela's unique traditions – an event that current families look forward to and former students remember with great affection. We encourage all families join us for this celebration of the Earth and our community!