There's a method to our gladness.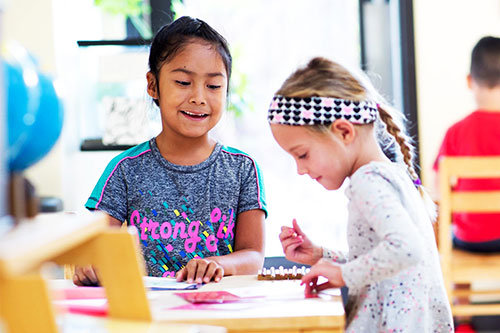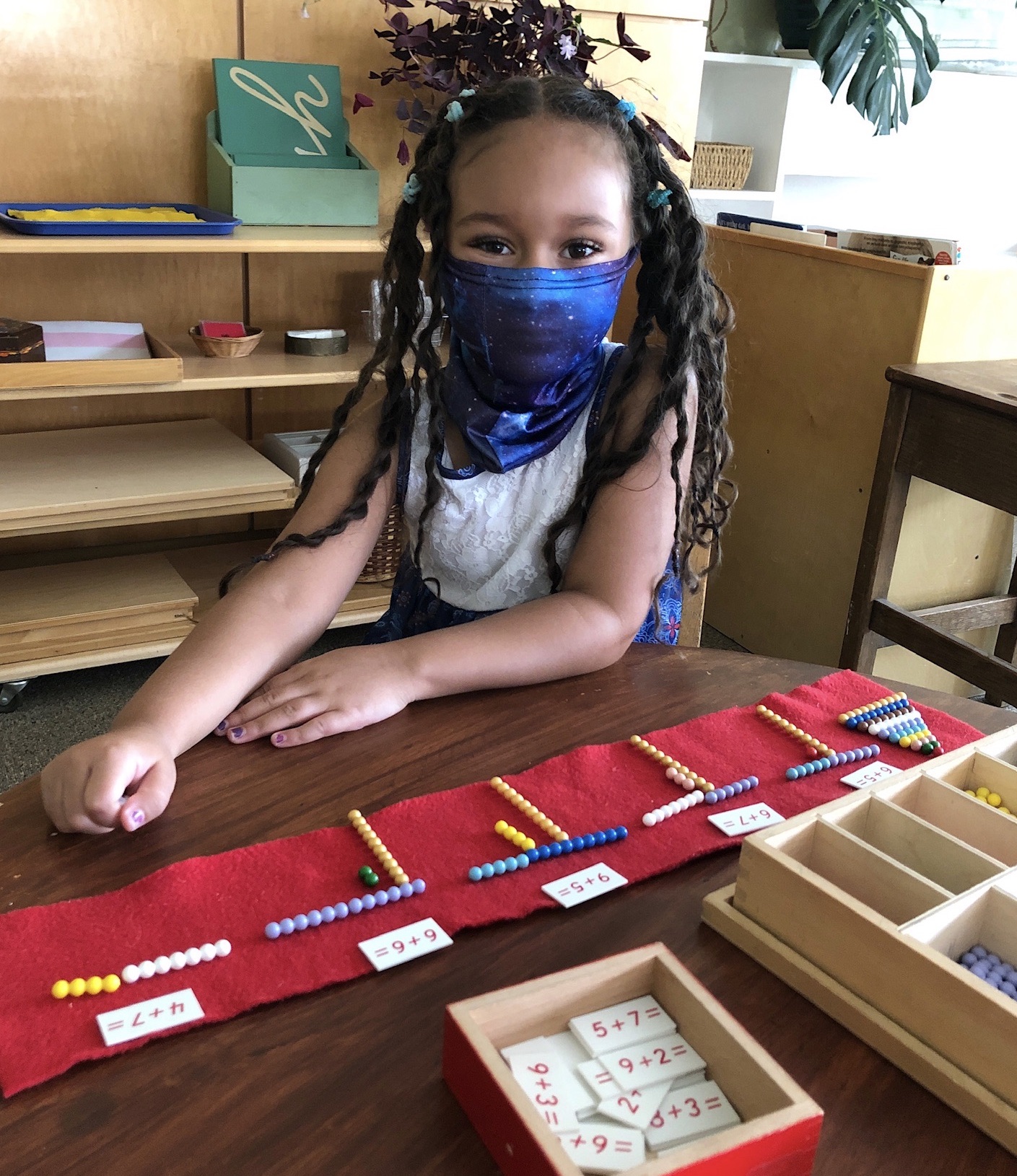 Children from three to six years old are in a period of amazing brain development and physical growth. They long for challenging, meaningful, authentic experiences with real materials and concrete concepts. These classrooms are perfectly designed for the early childhood years to meet the unique needs of this stage of life, fostering movement, intellectual development, and social awareness.
Each primary classroom is a community of children who work and learn together in a beautiful setting where curiosity is fostered and independent learning is supported. Children learn through hands-on, interactive materials that engage the senses and support every style of learning. In addition to developing a solid foundation for future academics, great attention is given to helping children learn to become emotionally literate, socially responsible problem-solvers who are capable of caring for themselves and the world around them.
The Classroom and Curriculum
Dr. Maria Montessori developed a graduated, detailed curriculum for the primary level of education based on a lifetime of experimentation, observation and research. Unlike traditional programs, each child moves through the curriculum according to his or her own unique path of development, so that no child ever finds the work too challenging or too simple. Children may work alone or collaboratively, choosing materials that call out to them in the moment. In this way, Montessori programs make the most of moments of interest, fostering joyous rather than arduous learning experiences.
The primary curriculum is divided into four main areas. Through Practical Life exercises, children learn daily life skills such as dressing, cooking, setting the tables and gardening. The Sensorial materials capitalize on children's sensory impressions and build foundational skills such as sequencing, organizing and making comparisons; children learn to isolate musical notes, place colors in gradation and explore the amazing world of geometric shapes and forms. Language materials permeate the classroom, including basics such as letter sounds and vocabulary development, and build to the development of writing, reading and grammar awareness. The language curriculum embraces a holistic approach, including materials that teach geography, zoology and botany. Math materials begin with numbers and counting 1-10, and expand to provide experience with addition, subtraction, multiplication and division over a three-year cycle. In addition to these foundational areas of learning, weekly lessons in Spanish and music deepen the students' enjoyment of the world while providing avenues for self-expression and social interaction. The creativity of primary students flourishes in this atmosphere of acceptance and trust.
Leaving the primary classroom, the child is well equipped with the keys of culture needed to unlock the future learning ahead of them.