It's our nature to nurture.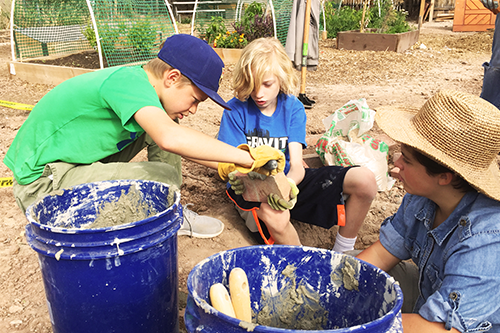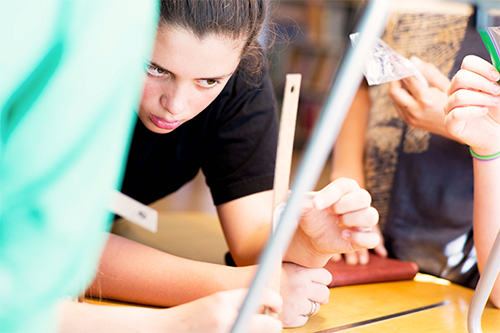 Maria Garcia Geer
Board President, Community Rep
is a Principal at Geer, Wissel, Levy & Harwell P.A.
Deborah Chavez
Alumni Parent
works at Chavez Law Firm
Emilie De Angelis
Escuela Parent
Emilie has helped nonprofits in the arts, culture, and education fields achieve transformative milestones for more than 25 years. She's managed capital campaigns ranging from $5-100+ million most of her career, including major gifts for the Modern Wing expansion at the Art Institute of Chicago, Steppenwolf Theatre's expansion, and multiple endowment campaigns. A fourth-generation New Mexican, Emilie moved back home to Albuquerque with her husband and son in 2016 to reunite with family and rediscover sunshine. Her consulting work helps clients locally and nationally. She Chairs the City of Albuquerque's Arts Board and is a trustee of FUSION Theatre Company.
Ann Edenfield Sweet
Escuela Alumni Parent
Ann Edenfield Sweet is the founder of Wings For LIFE International, a program for family members of inmates. She is also an internationally recognized motivational speaker and author. She has served on the board of Escuela del Sol since 1983. Her four boys are Escuela alumni, and Ann was Escuela's first Director of Development. Ann serves on the board because she believes in the Montessori methods of teaching; believes in the vision of the school to be a fun, interactive place of learning for people of all ages; and recognizes the dedication and calling of the staff and faculty at Escuela. Ann is proud of her years on the board and will continue to help Escuela maintain its reputation of quality education and programming as a leading Montessori School in the United States.
Linh Nguyen
NPG Partner & Escuela Alumna Parent
Linh C. Nguyen is a nationally recognized leader in organizational
strategy, talent development, and change management with over
30 years of experience in management consulting and
organizational leadership across the mission-driven sector. Most
recently Linh served as Chief Operating Officer at the W.K. Kellogg
Foundation (WKKF) in Battle Creek, Michigan. His contributions to
the foundation included introducing the networked organizational
model to drive continuous collaboration, improvement, and
empowerment in partnership with communities; rebuilding the
foundation's learning and evaluation function to align with
community-driven outcomes; and strengthening its talent and
human resources capacity to build a culture firmly grounded in
racial equity, diversity, and inclusion. Linh helped to shape and
operationalize WKKF's external programs such as the Truth, Racial
Healing & Transformation initiative as well as internal programs to
enhance intercultural competency, using the Intercultural
Development Inventory among other tools.
Linh holds a Bachelor of Arts in anthropology from Yale University
in New Haven, CT. He lives with his college sweetheart and their
teenage daughter in Albuquerque, NM. In his spare time, Linh is
also an avid artist, musician, and cook.
Paige Abrams
Community Education Programs Supervisor - University of New Mexico
Paige has been in the early childhood field since 1991. She was previously a New Mexico PreK Consultant, a preschool teacher, a theater teacher, an art teacher, a movement teacher, a Montessori mentoree, along with other positions in the education field. She holds an Master's degree in Education from Bank Street College in New York City and a Bachelor's degree from The Colorado College.
She upholds the significance of Loose Parts (recycled, open-ended materials safe for children) for their ability to nurture the creative, independent, and problem-solving spirit of all children and adults through an approach that emphasizes learning by doing. Wemagination offers a rich learning environment tailored to support early childhood educators and other community members who work with young children. Paige believes children should have a lifelong opportunity to grow through joyful learning experiences that are relevant to their lives.
Seemi Merza
Escuela Parent & Alumni Family
works at Generation Justice
Allison Chavez
Alumna - 5th grade class of 1995
Allison Chavez works at Kaiser Permanente and helps with Alumni Relations for Escuela del Sol. A board member since 2017, Allison serves on the board because "Escuela has always been part of my life and I love it." She attended Escuela from Toddler through 5th grade, and feels like the teachers and the school have become her extended family. She is also proud of the vital service Escuela provides to the local community by expanding its outreach programs and welcoming home those who wish to share their creativity and ingenuity with the Escuela community. Allison's vision for Escuela is aligned with the mission of the school – to inspire passion and lifelong learning in students who will become citizens of the world.