It's our nature to nurture.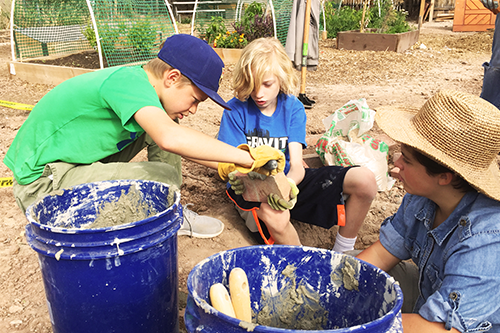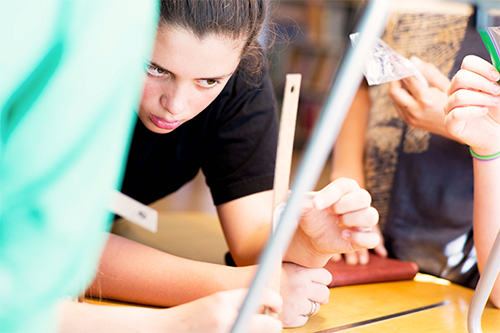 Maria Garcia Geer
Board President, Community Rep
is a Principal at Geer, Wissel, Levy & Harwell P.A.
Deborah Chavez
Alumni Parent
works at Chavez Law Firm
Elizabeth Dickson
Alumni Parent
Elizabeth Dickson is the parent of two Escuela del Sol alumni and has been a board member since 2015. She has her PhD, RWJF in Nursing and Health Policy and is a Collaborative Fellow at the University of New Mexico, College of Nursing. Elizabeth serves on the board because she believes in the Montessori model for children, families and the community and "wants to support that magic in action." She hopes to see Escuela become a cornerstone of the local community by introducing Montessori to as many people as possible.
Ann Edenfield Sweet
Alumni Parent
Ann Edenfield Sweet is the founder of Wings For LIFE International, a program for family members of inmates. She is also an internationally recognized motivational speaker and author. She has served on the board of Escuela del Sol since 1983. Her four boys are Escuela alumni, and Ann was Escuela's first Director of Development. Ann serves on the board because she believes in the Montessori methods of teaching; believes in the vision of the school to be a fun, interactive place of learning for people of all ages; and recognizes the dedication and calling of the staff and faculty at Escuela. Ann is proud of her years on the board and will continue to help Escuela maintain its reputation of quality education and programming as a leading Montessori School in the United States.
Fay Abrams
Arts Patron
Fay Abrams is the founder and former owner of Mariposa Gallery, and serves as a representative of the Harwood Art Center. As a former teacher and patron of the arts, Fay believes that "education must be strongly connected with all the creative arts" and because she loves the Montessori philosophy and the connection between Escuela and Harwood. Fay works to support the vision of the campus as a hub for the community as well as a blueprint for other school communities.
Seemi Mirza
Alumni & Current Parent
works at Generation Justice
Allison Chavez
Alumna - 5th grade class of 1995
Allison Chavez works at Kaiser Permanente and helps with Alumni Relations for Escuela del Sol. A board member since 2017, Allison serves on the board because "Escuela has always been part of my life and I love it." She attended Escuela from Toddler through 5th grade, and feels like the teachers and the school have become her extended family. She is also proud of the vital service Escuela provides to the local community by expanding its outreach programs and welcoming home those who wish to share their creativity and ingenuity with the Escuela community. Allison's vision for Escuela is aligned with the mission of the school – to inspire passion and lifelong learning in students who will become citizens of the world.