What we want for our children more than anything is that they are happy, healthy and well prepared for their future. We should never have to choose between happy and well-educated children. Our school achieves academic excellence and nurtures the creative thinking, collaboration and self-direction that children need for a meaningful, happy and successful future.
For 50 years Escuela del Sol Montessori has put our passion for learning first.
Anti-Bias Anti-Racist Education
Escuela del Sol Montessori takes an informed, dynamic approach to education that works to identify and respond to discriminatory policies and practices in education.
It is our duty as educators to prepare our staff and environment to provide an inclusive space for every member of our community. To that end, Escuela is committed to:
Taking a proactive approach to eliminating biases and/or racism in our environment.
Providing opportunities for children and families to explore and celebrate each other's differences and similarities.
Building honor and respect for Humanity's differences, recognize bias, and to begin to learn how and why to speak up for what is right.
Our staff will engage in investigations of our own identity through anti-bias, anti-racist training and continuous reflection.
By providing guidance on equity, we hope to encourage socially aware and responsible citizens in their communities: locally, nationally, and globally.
Montessori education, while providing many academic opportunities also specifically teaches how to exist in a rich and varied social group that addresses race, ethnicity, culture, gender, sexual orientation, physical & learning abilities, and economic class; purposefully encouraging and empowering children to take an active, problem-solving approach to explore and create strategies for improving social conditions of their communities. We know that this work is never done and it will continue with each passing school year, but it needs to be done as a community of people lifting one another up in hopes of new intellectual, emotional, and social development. At Escuela del Sol Montessori, we are lifelong learners. For more on our core value of Anti-Bias Anti-Racist education, see our Family Handbook.
The First Fully Accredited Montessori School in New Mexico
Escuela del Sol is fully accredited by the American Montessori Society (AMS), the foremost advocate for quality Montessori education in the country and by the National Council for Private School Accreditation (NCPSA). Our Early Childhood programs are licensed through the State's Children, Youth and Families Department (CYFD) and we are members of the North American Montessori Teachers' Association (NAMTA).
The Campus
Escuela is located on 7th street and Mountain in the Northern corner of Albuquerque's Downtown. Our campus stretches the historic city block that housed the Harwood Girls School. In the last two decades we have steadily expanded and invested in our home to include community resources like the Harwood Art Center, a custom primary school building designed with the help of Escuela 5-year-olds, and and a BIG plan to continueinvesting in the property and our community over the coming years.
Our History
Escuela del Sol Montessori was founded in 1968 in Albuquerque as a parent co-op. Our founding parents sought a school where education enabled their children to be three key things: happy, healthy and well prepared for their future. Parents were – and remain today – an integral part of Escuela's vision and a focus in our day-to-day service to children and to the community.
Our Founder
Friedje vanGils, M.Ed., served as Executive Director and Head of School of Escuela del Sol Montessori and The Harwood Art Center for 41 years. She became the school's first director in 1980, at a time when this one-room preschool was on the verge of collapse. Friedje organized a Board of Trustees and worked with them, faculty and staff to give the school direction, taking it from a small preschool to one of Albuquerque's preeminent early childhood, elementary and junior high schools. Escuela purchased the former Harwood Girls' School property to provide stability and longevity for the school. This purchase also made possible the creation of The Harwood Art Center.
Through her work with Escuela and Harwood, Friedje has met and exceeded her professional, creative and personal goals by seeing to it that the organization touches the lives of a diverse population, enabling them to be open to the possibilities of their own making.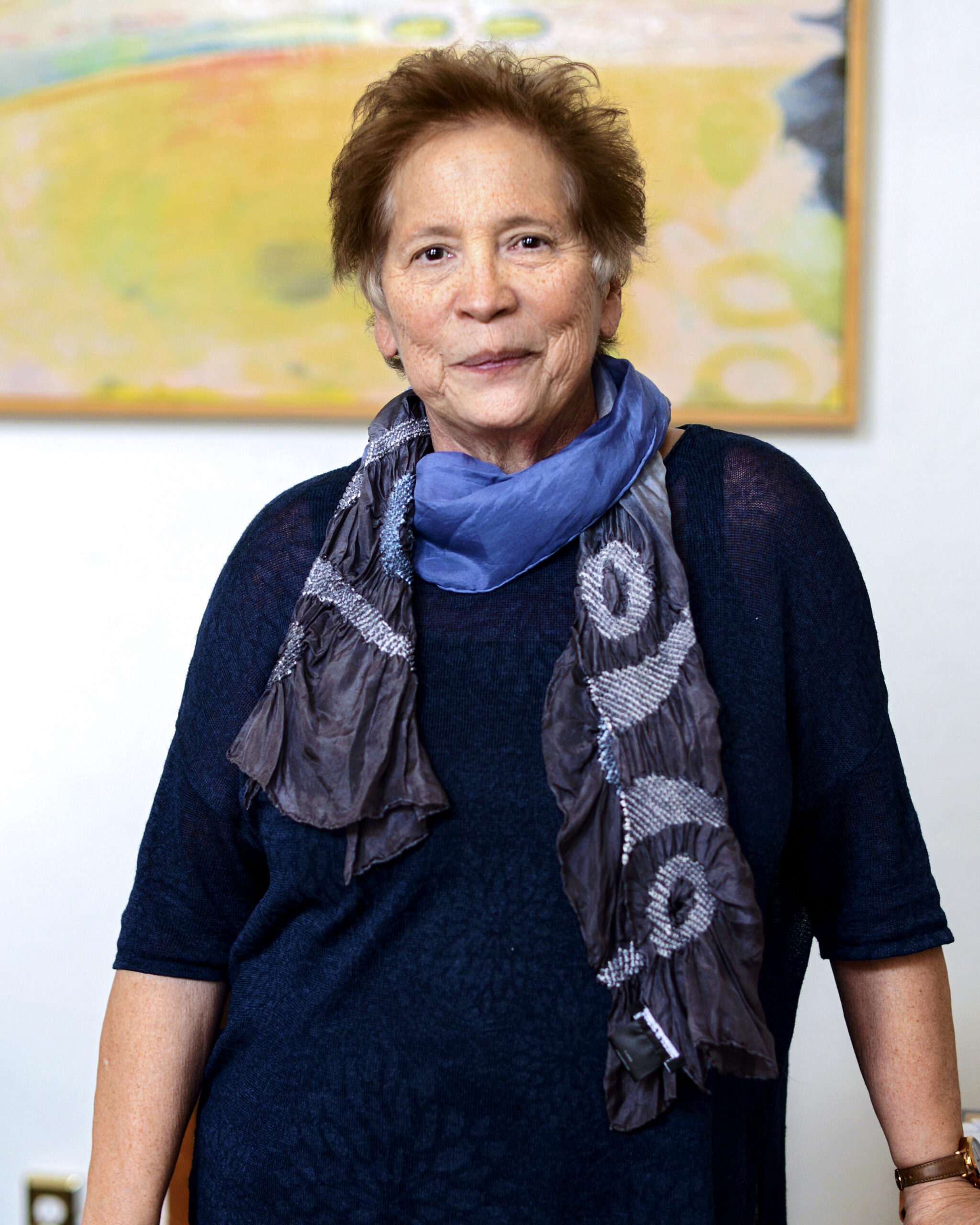 Curious to learn more? Schedule a virtual tour!