We meet children at their level.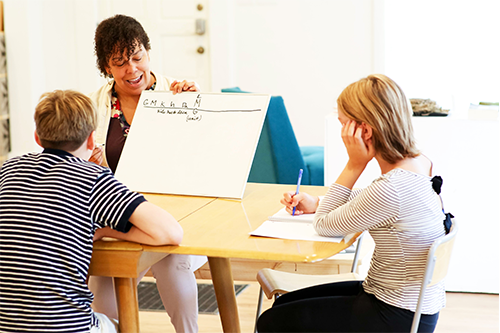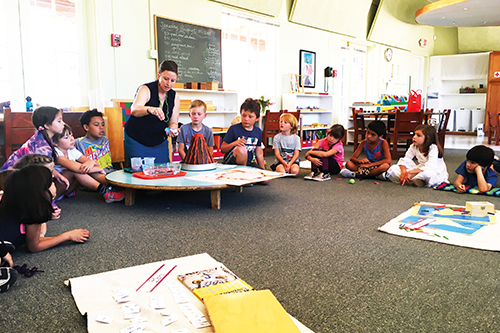 Ms. Jolie Guiney Fletcher
Toddler - North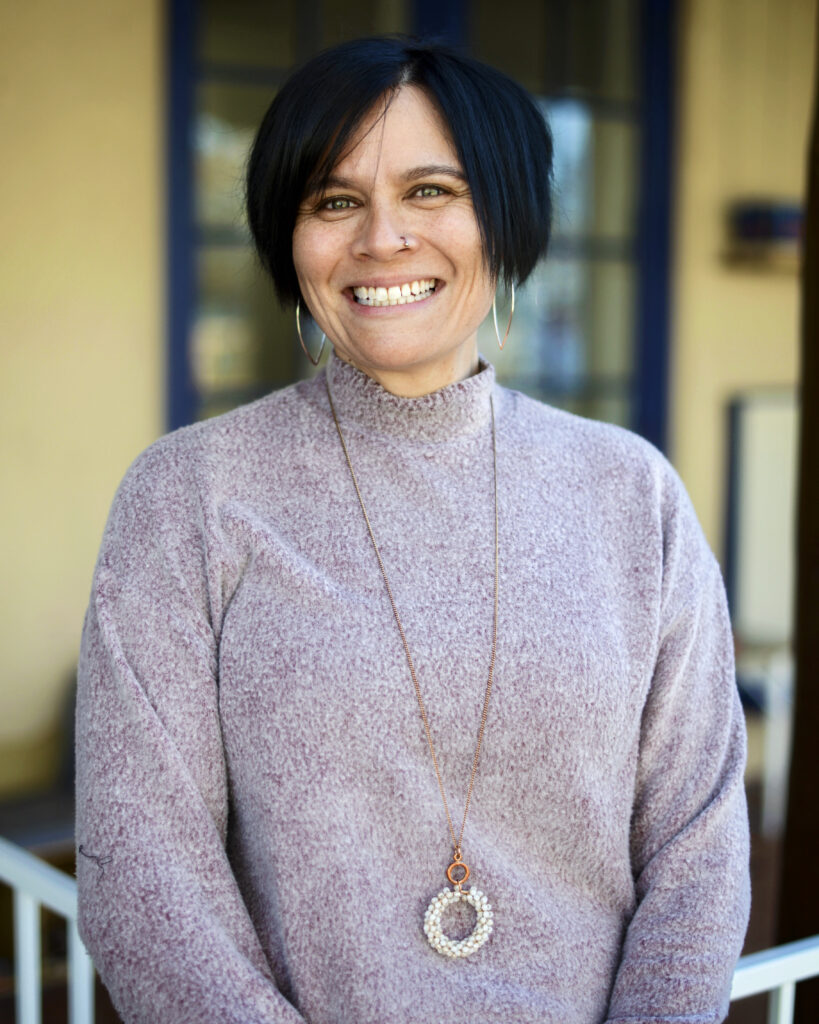 Ms. Jolie, Toddler South guide, has been with Escuela since…basically forever! Her mother taught here and she is an alumni. Jolie earned an Associate's in Science, holds a Pharmacy Tech degree, and gained AMS Infant/Toddler certification from the Montessori Teacher Education Center San Francisco Bay Area. She loves the freedom the children and teachers have to grow and foster learning.
Ms. Rhian Small
Toddler - North
Rhian Small has officially been with us since 2011 (but began volunteering at Escuela events before that). She grew up and attended Montessori schools (age 3 through 5th grade) in both Maine and New Mexico. Ms. Rhian holds a BS in Psychology from UNM and is AMI trained (Assistants to Infancy).
Ms. Shaina Brinkman
Toddler - South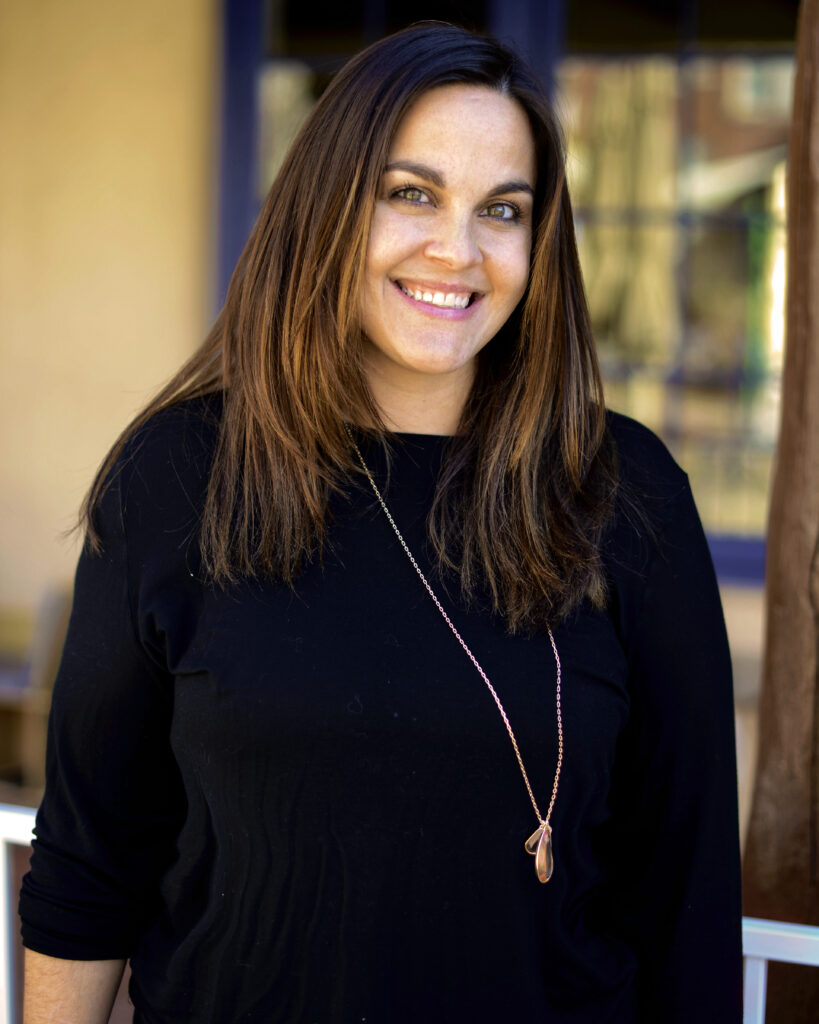 Ms. Shaina is an alumni of Escuela del Sol.
Ms. Rita Francois
Toddler - South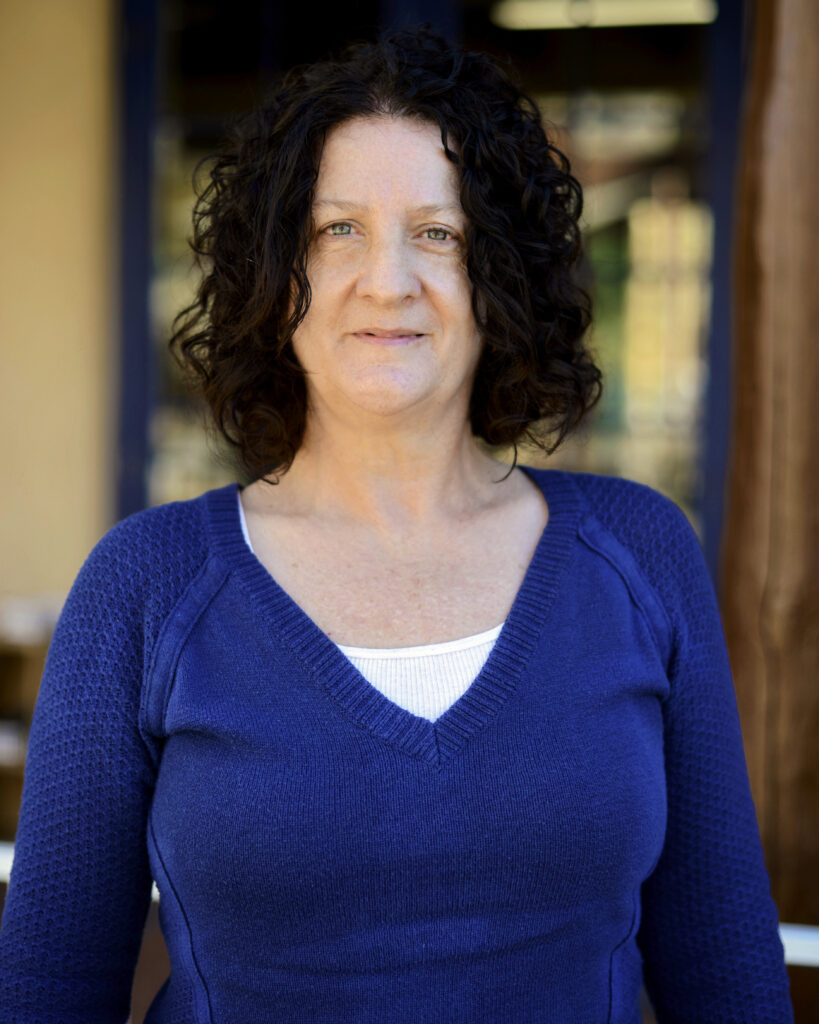 Rita Francois started working for Escuela as a Toddler teaching assistant in 1999. She grew up in Italy and received her Associates in Early Childhood from NMSU. Rita loves Montessori because each child can learn at his/her own pace.
Ms. Gretchen Vogelsberg
Primary - Red Room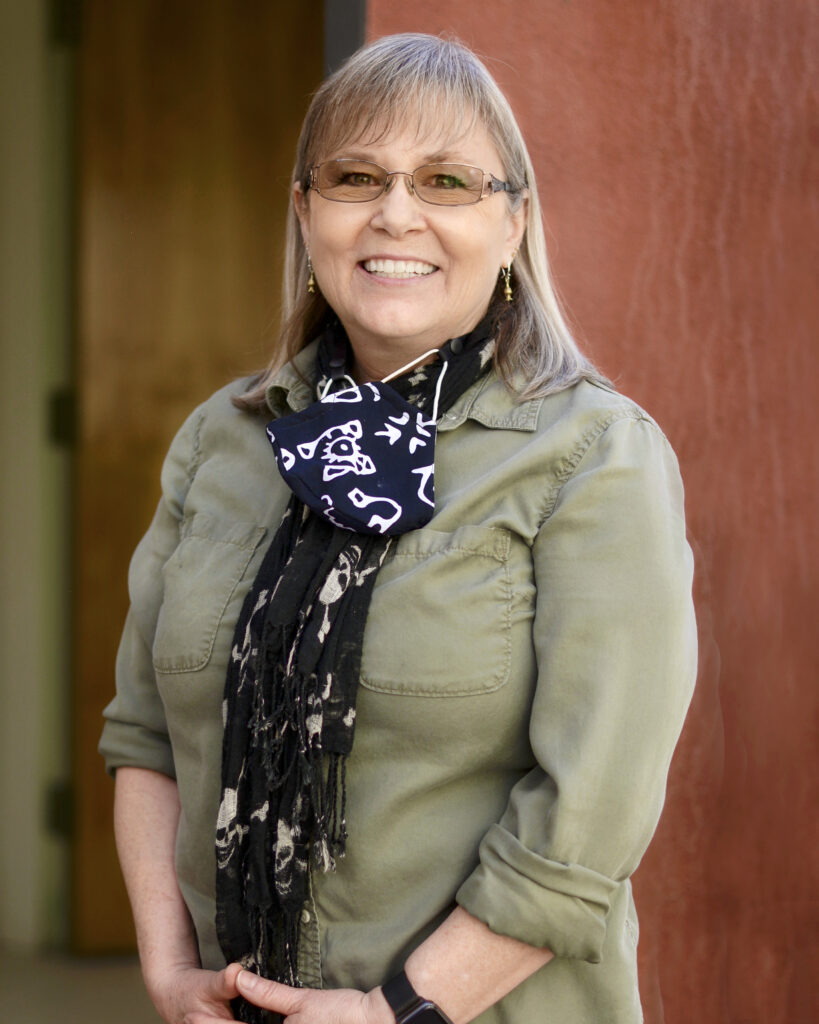 Ms. Gretchen has been teaching since 1998, joining Escuela in 2006. She grew up in Brooklyn, NY, then Maine. She possesses a BA in Liberal Studies (Montessori concentration) from Endicott College. First earning her AMS Infant-Toddler credentials at the Montessori Education Center of the Rockies in Boulder, Gretchen later returned to earn Primary certification. Prior to working at Escuela, she spend two years working in a traditional private school before returning to Montessori secure in the knowledge that this is where she truly belongs. Gretchen also 'moonlights' in the office after school as a member of the administrative team and she volunteers on school accreditation/reaccreditation teams for AMS. Gretchen has twin daughters, Rhian and Dylan, who attended Montessori schools from ages 3 through fifth grade. Gretchen has owned several small businesses, is a licensed cosmetologist, and loves to travel.
Ms. Maria Mendoza Morales
Primary - Red Room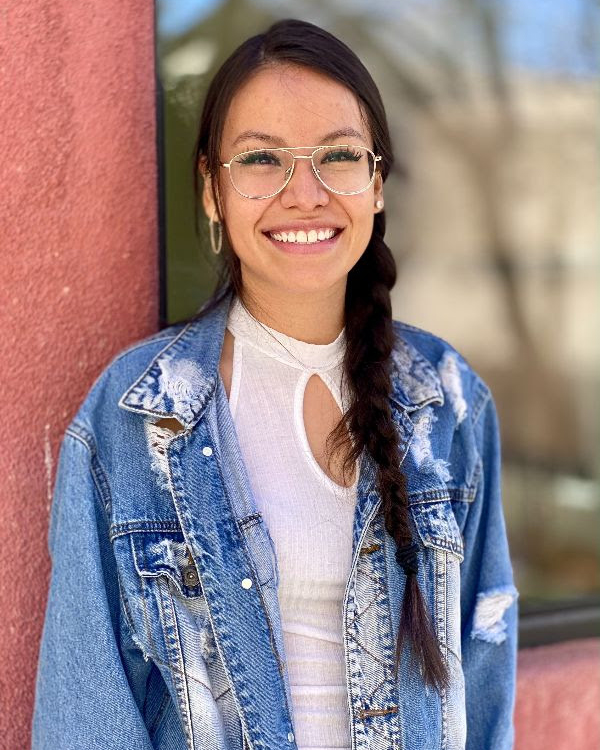 Ms. Maria Mendoza Morales was born in Aguascalientes, Mexico, the capital city of that province. Ms. Morales moved to Arizona as a child, with her parents and three siblings, relocating to New Mexico seven years ago. She is currently studying at Central New Mexico Community College (CNM) to earn her degree in Early Childhood Education. She is excited to share her heritage language of Spanish with the students and discover a different type of education in a Montessori environment.
Ms. Dana McCabe
Primary - Yellow Room/Early Childhood Level Director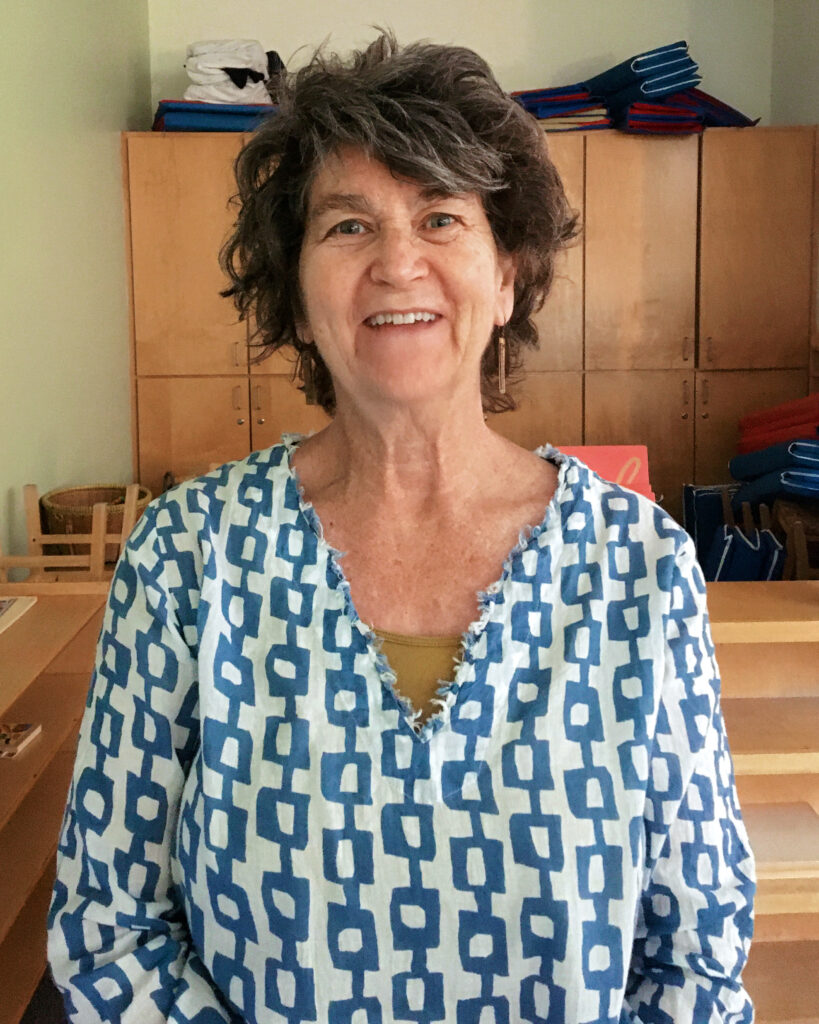 Dana McCabe has been with Escuela since 1985 and is the Early Childhood Education coordinator and curriculum coach. Ms. Dana holds a M.Ed. as well as certification in both the Infant/Toddler (ages 0-3) and Primary (ages 3-6) levels from American Montessori Society. She brings her extensive Montessori experience into the school every day. Her adult daughters attended Escuela as toddlers, primary, and elementary students. She values the knowledge that "the Montessori Method integrates a deep respect for each child's innate desire to learn through the unhurried calm of the prepared environment, the beauty of the Montessori materials, and a holistic approach to the child's development."
Ms. Monica Chavez
Primary - Yellow Room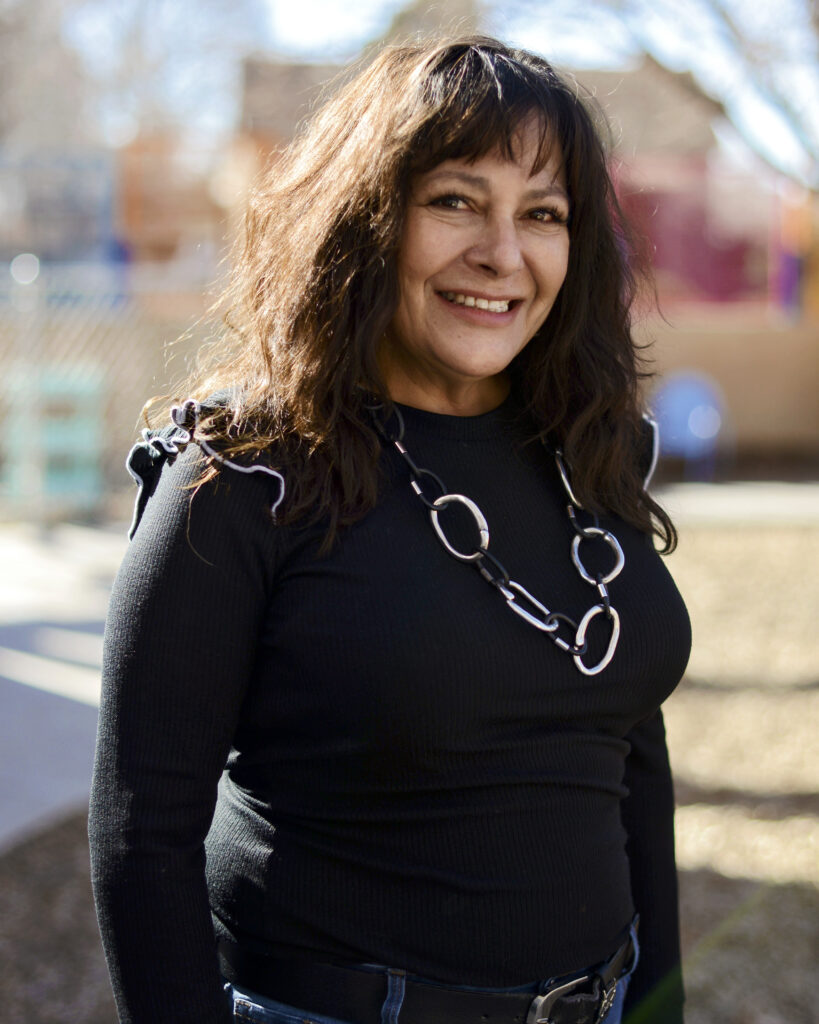 Monica Chavez, Toddler North guide, grew up in Albuquerque and has been with Escuela since 2005. She received Infant/Toddler certification from The Montessori Education Center of the Rockies (MECR) in Boulder, Colorado.
Ms. Lisa Alessio
Primary - Yellow Room/Extended Day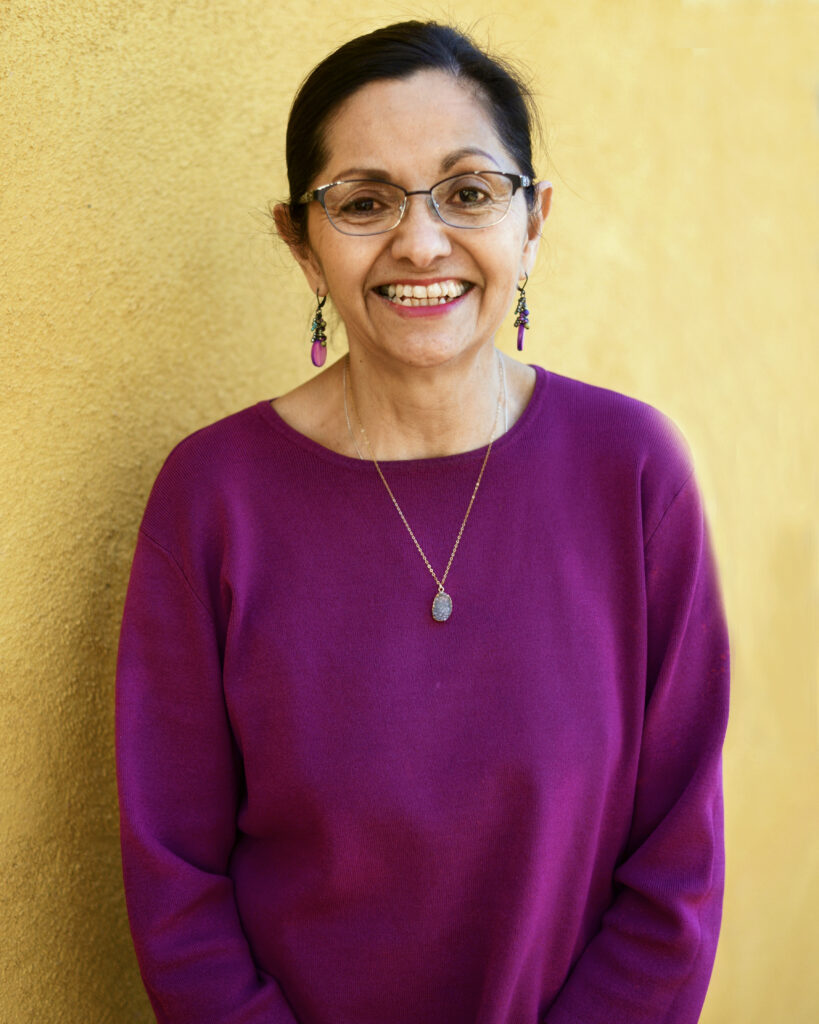 Ms. Lisa, is the Primary Extended Day Montessori guide. She has been with Escuela since 1988! Growing up in El Paso and Albuquerque, she received her Infant/Toddler and Primary certifications at the Montessori Education Center of the Rockies (MECR) in Boulder, Colorado. Ms. Lisa was not a Montessori student herself but loves Montessori because of its philosophy – especially the three-year age grouping.
Ms. Joslynn De Herrera
Primary - Blue Room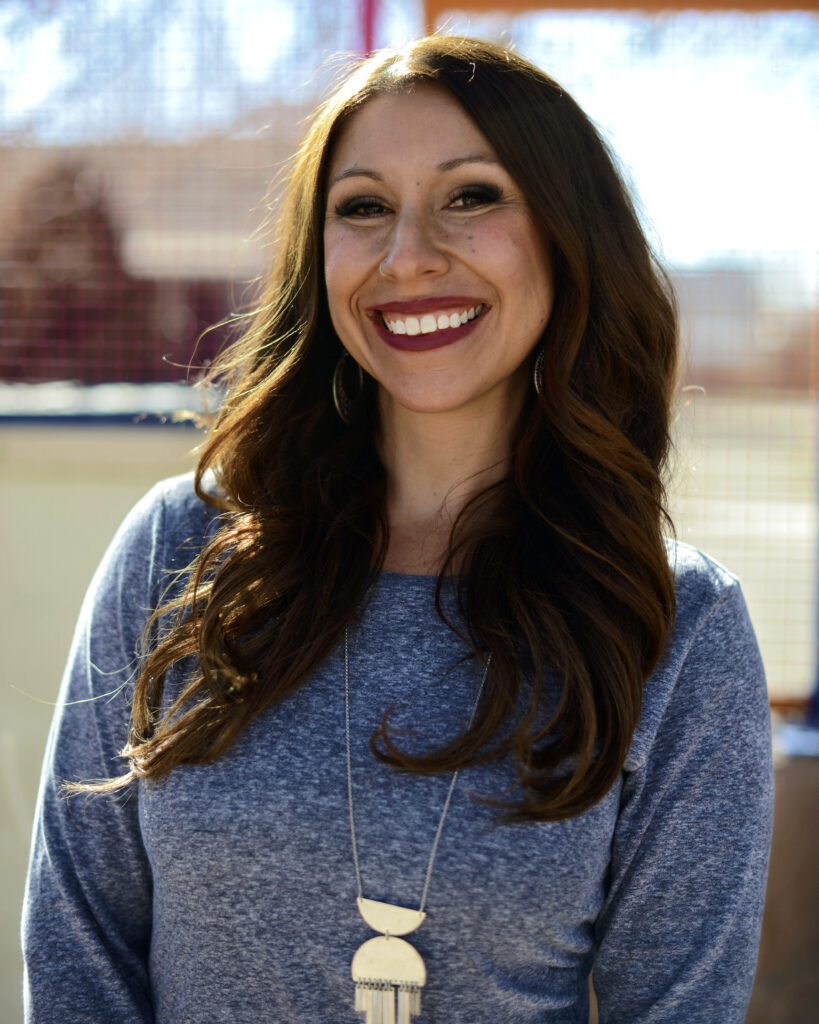 Ms. Joslynn is an Albuquerque native who has been active in the Montessori community for over two decades. She received her Primary credentials from the Montessori Education Center of the Rockies (MECR). She joined the Escuela team in 2018.
Ms. Colette Village Center
Primary - Blue Room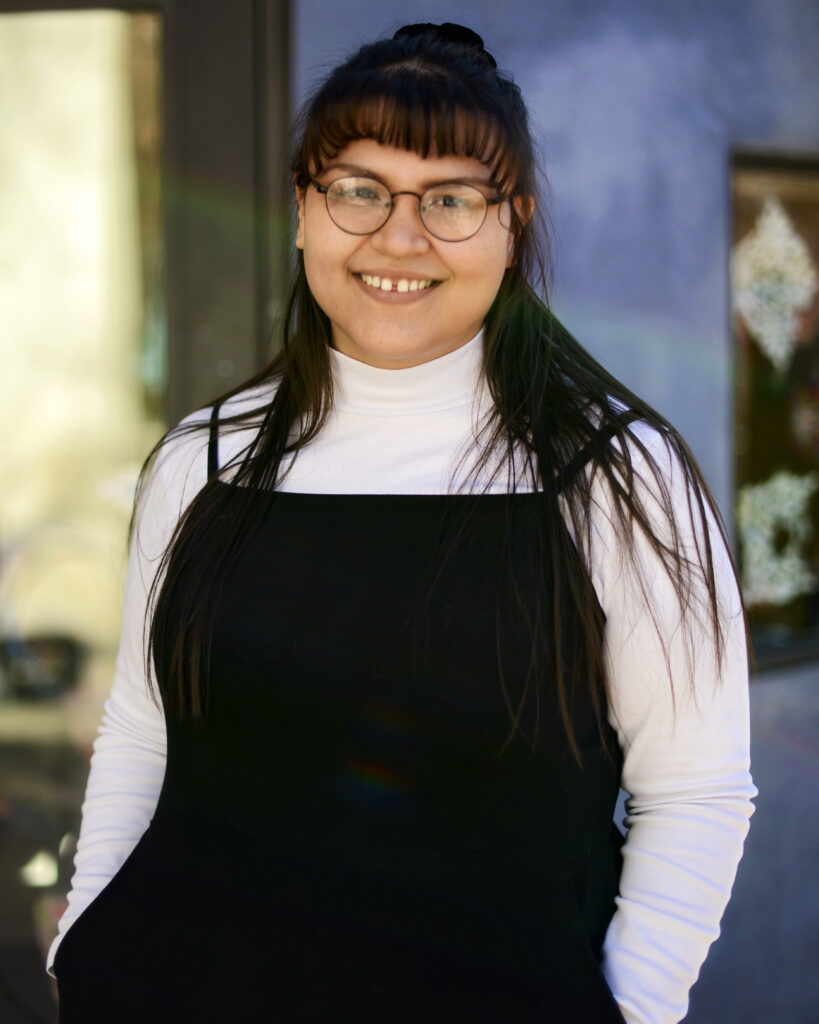 Ms. Colette grew up in small-town Raton, New Mexico, and moved to Albuquerque to pursue her degree in Political Science at the University of New Mexico. During school, she discovered her love for working with children, first while working at a before-and-after school program, then a preschool. Ms. Colette enjoys reading, crafts, keeping up with the news, and eating green chile with literally everything.
Ms. Inga Tomlinson
Elementary - Jr. El East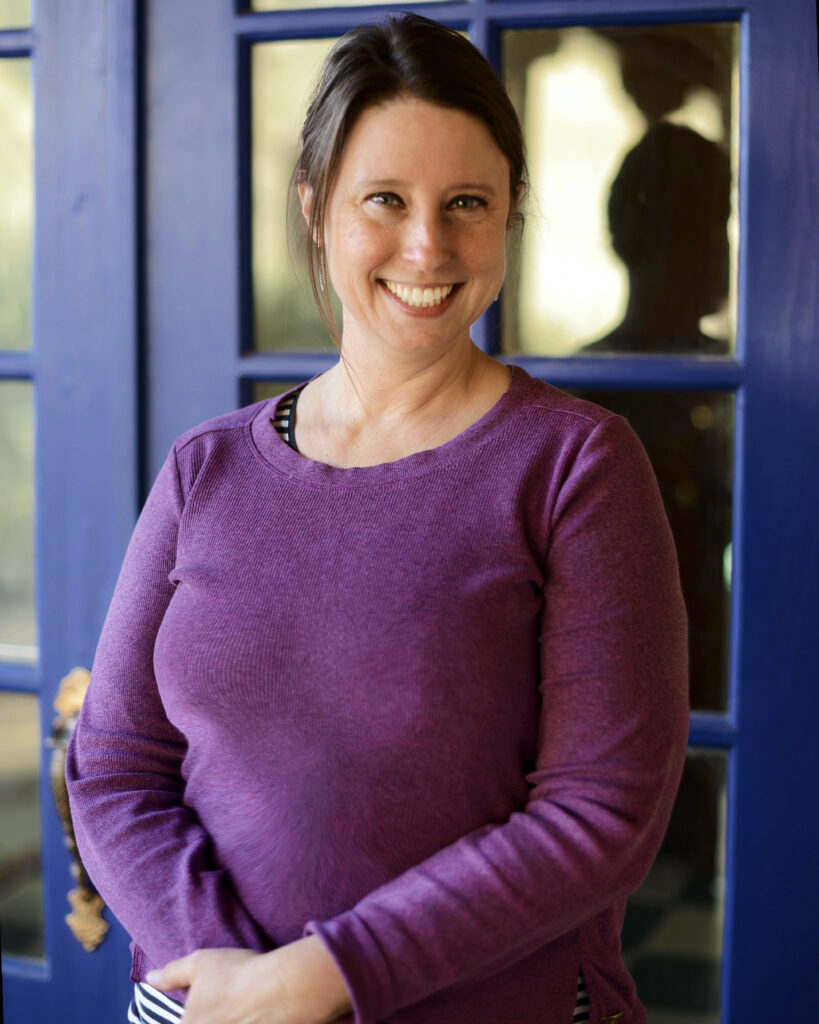 Ms. Inga, Elementary Program Coordinator and Montessori guide, came to Escuela in 2004. She grew up in Seattle, possesses an M.Ed from Loyola University, and AMI 6-12 credentials from the Washington Montessori Institute. Inga loves Montessori for its love of learning, deep study, child advocacy, and imagination of childhood.
Ms. Cristina Sessa
Elementary - Jr. El West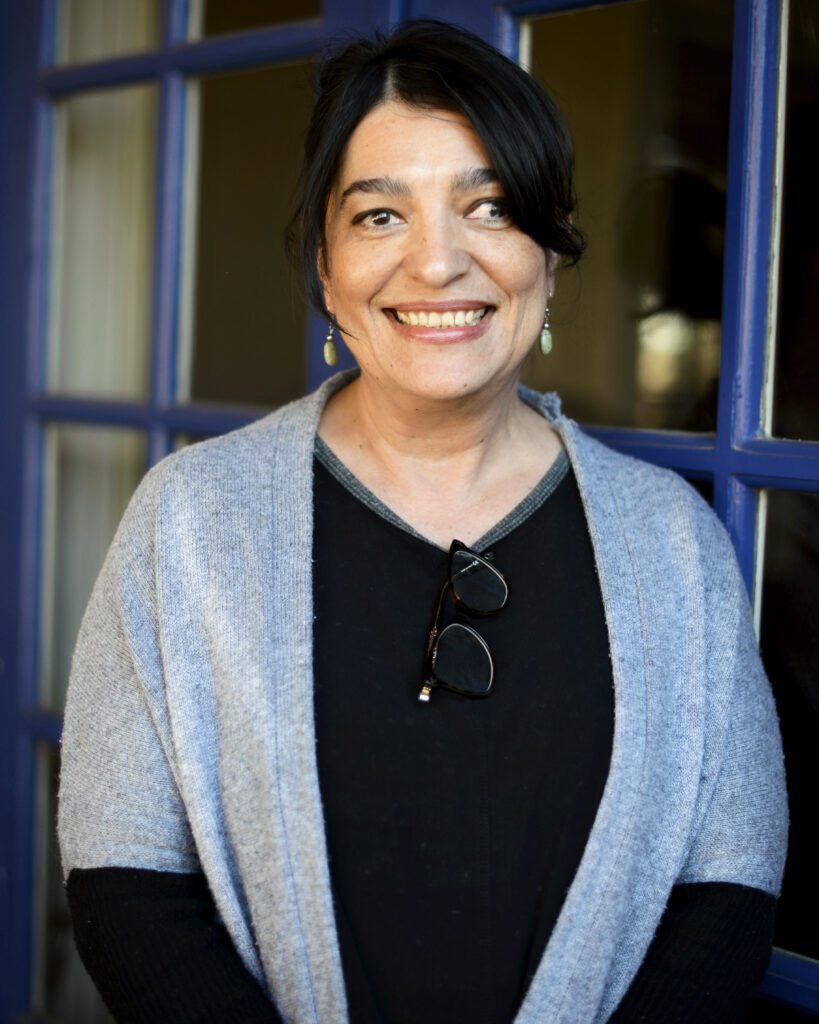 Ms. Cristina started working at Escuela in 1991. Currently the Junior Elementary West lead teacher, she was raised in the North Valley, received her BA in Education from UNM, and her AMS credentials from the Montessori Teacher Education Center San Francisco Bay Area. Cristina loves Montessori because it deepens one's understanding of the potential of children and their ability to help transform the world around them. This includes respect for each student so that every child feels safe, respected, and important as an individual.
Ms. Sharayah Williams
Elementary - Sr. El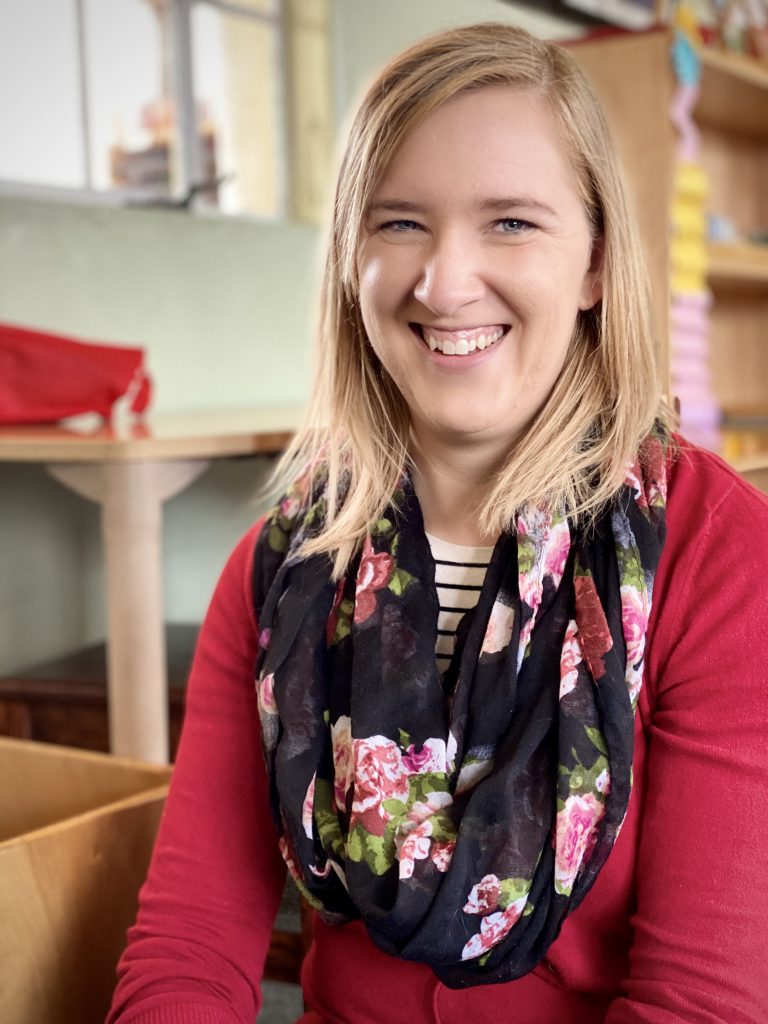 Ms. Sharayah is a Midwesterner who stumbled upon Montessori education and Escuela del Sol in 2013, not long after moving to Albuquerque. She fell in love with the child-centered and life-long learning approach. She started as a substitute and worked in the Primary Extended Day program before becoming the assistant guide in Senior Elementary. Ms. Sharayah has a Bachelors in Elementary Education and taught for several years at a public Elementary school in Kansas. Now the Lead Guide in Senior Elementary, she recently completed her Elementary 6-12 Montessori training at Montessori Institute of San Diego.
Mr. Ben Tobias
Elementary - Sr. El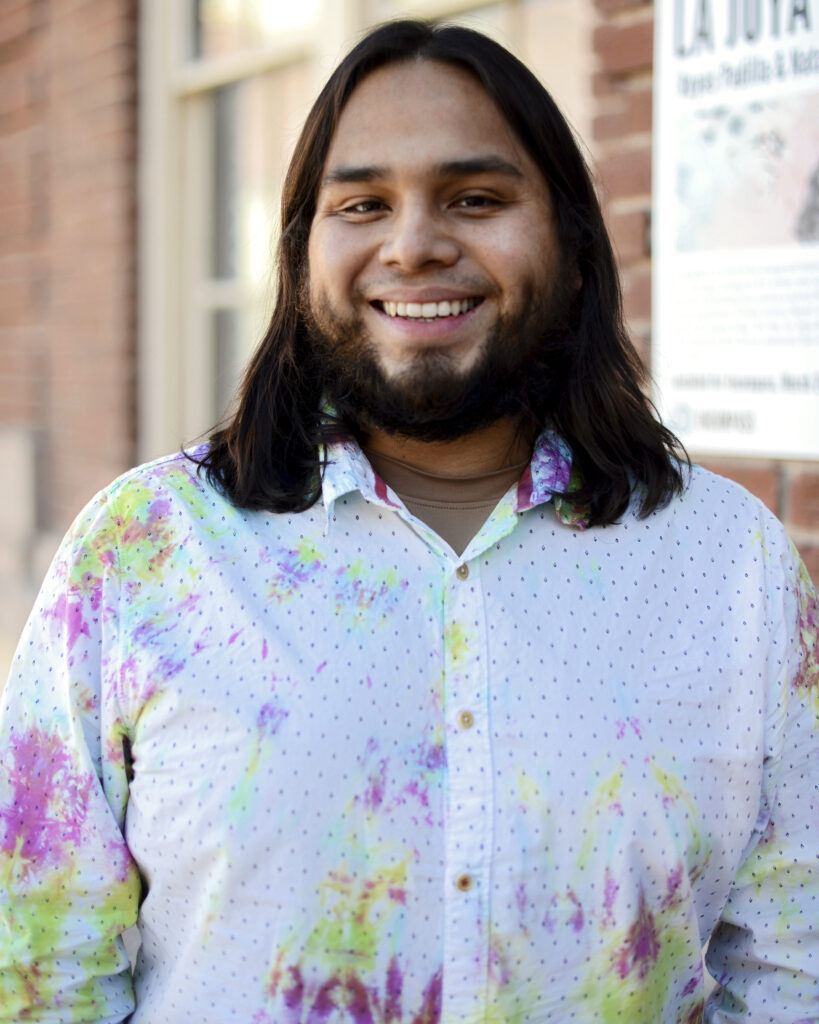 A Houston native, Mr. Ben began working at Escuela in 2015. He received a BA from UNM and recently completed his Elementary I Montessori credential training. Assistant Guide in Sr. Elementary, Ben is drawn to Montessori for the presentation of materials and tactile nature.
Ms. Tanesia R. Hale-Jones
Adolescent Level Director & Jr. High Guide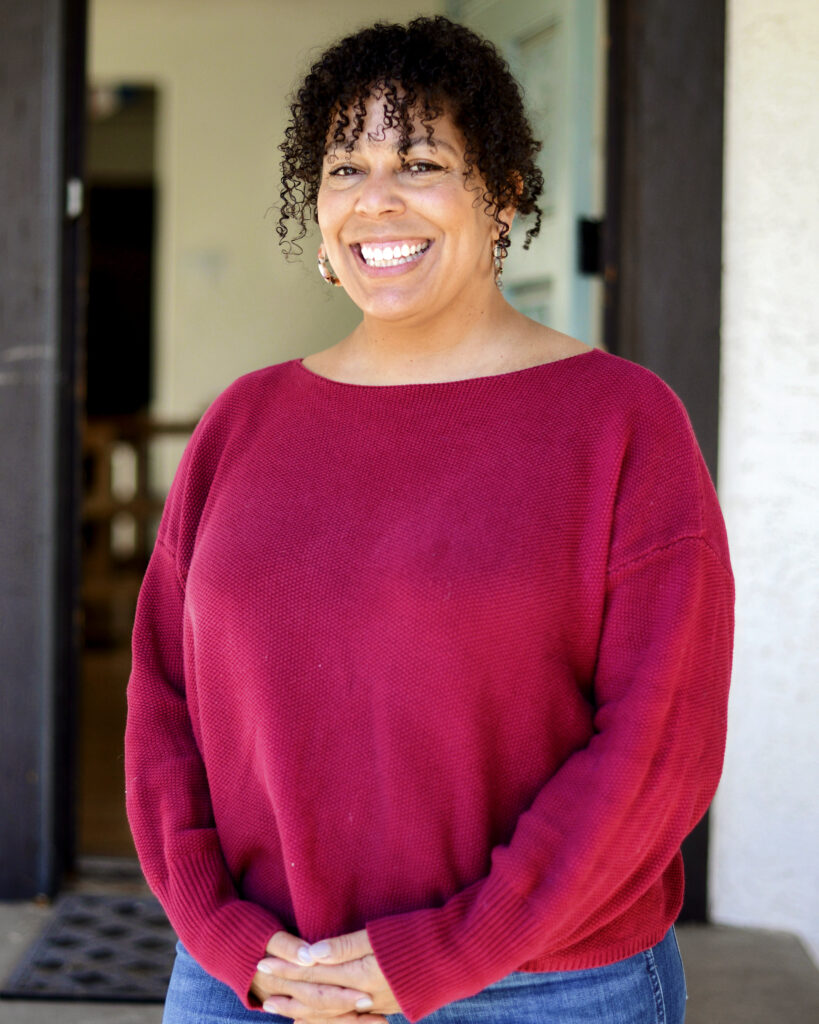 Ms. Tanesia is a Montessorian, educator, social activist, poet, artist, and parent, who believes in the importance of community engagement and teaching students to be global citizens. She has over 15 years experience teaching students of all ages and currently serves as the Jr. High Guide and Adolescent Program Coordinator, where she guides 7th and 8th grade students, and oversees a team of teachers and community partners. Ms. Tanesia holds an AMS diploma at the Elementary Level, and an AMI/NAMTA Orientation to Adolescence Studies Certificate. She is a graduate of Loyola University New Orleans where she earned her B.A. in English Literature/Creative Writing and San Francisco State University where she earned her MFA in poetry and poetics. Ms. Tanesia is active in the local arts' community where she has shown work and performed around Albuquerque. Her written work has been published and has been featured in exhibitions at Harwood Art Center. She is the 2018 recipient of the Bretta Weiss Award for Excellence in Montessori for Innovation. Ms. Tanesia was born and raised in Albuquerque and is proud to be of service to her local community through her passion for arts education, social justice and creative collaboration.
Ms. Emily Schuyler
Studio - Spanish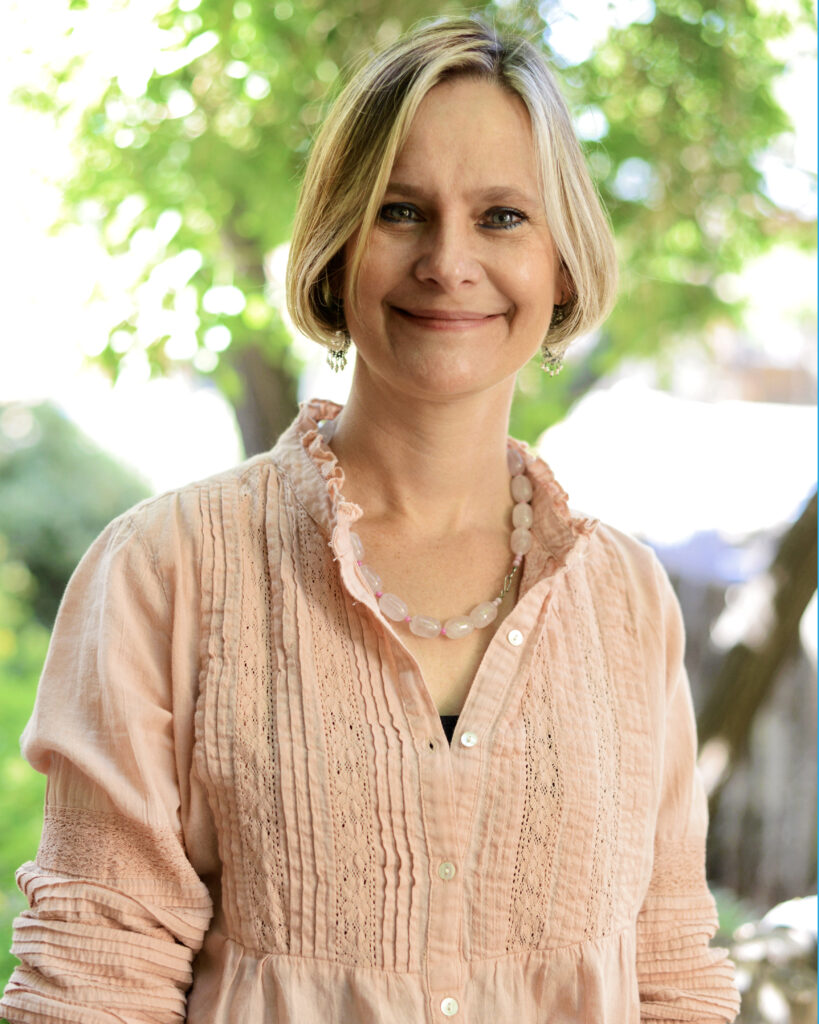 Spanish teacher, Emily Schuyler has been at Escuela since 2003, where she was the lead guide in the White Room. She grew up in Kearney, Nebraska, received a Bachelor of Fine Arts in Textile Design from the University of Kansas, and earned her AMI Primary credentials from Perugia, Italy. Ms. Emily believes Montessori education offers real, daily opportunities to create a better world and practice lifelong learning.
Ms. Christy Cook
Studio - Art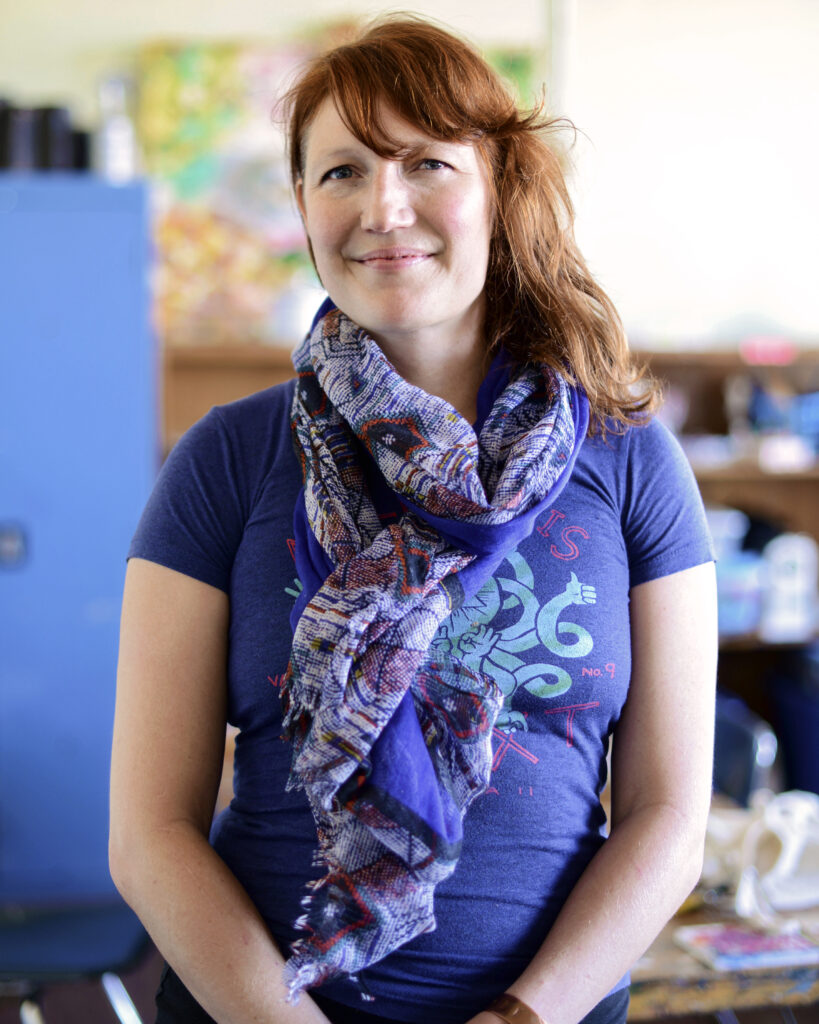 Ms. Christy was a student of Waldorf and later public education in a small town near Ashland, Oregon. Our Elementary Art teacher since 2014, she received her BA in Romance Languages with an art minor at the University of Oregon, and recently completed her MA in Art Education at UNM. Christy is drawn to Montessori for its intrinsic motivation. She thinks teaching children to find their own motivation/creativity is paramount to being an artist – or anything else!
Mr. Casey Mráz
Studio - Music & Performance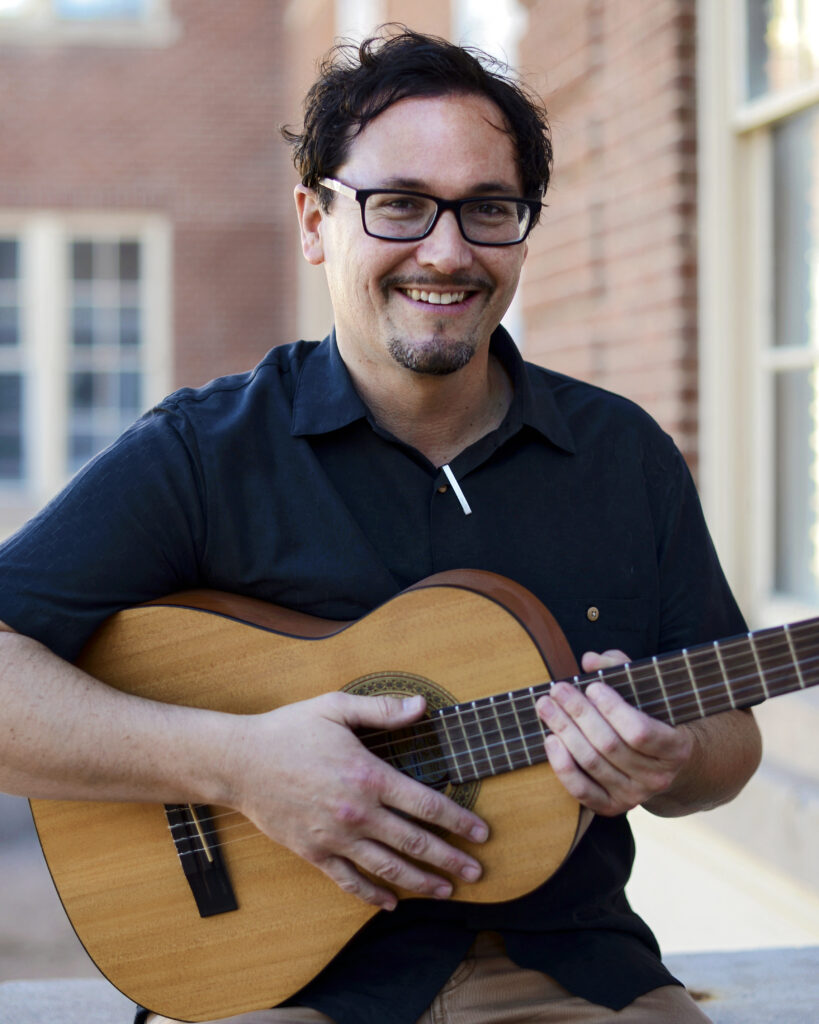 Mr. Casey is an educator, composer, musician, playwright, and designer who grew up in Albuquerque. He earned an M.F.A. in dramatic writing from University of New Mexico in 2009, and studied literary arts in Prague, Czech Republic at Charles University. Mr. Casey is also a teaching artist with the Santa Fe Opera's ALTO Program (Active Learning Through Opera) and the Music Director for Circo Latino. He most recently taught special education at Dolores Gonzales Elementary School.
Mr. Michael Chavez Liberman
Harwood Cafe - Lunch Program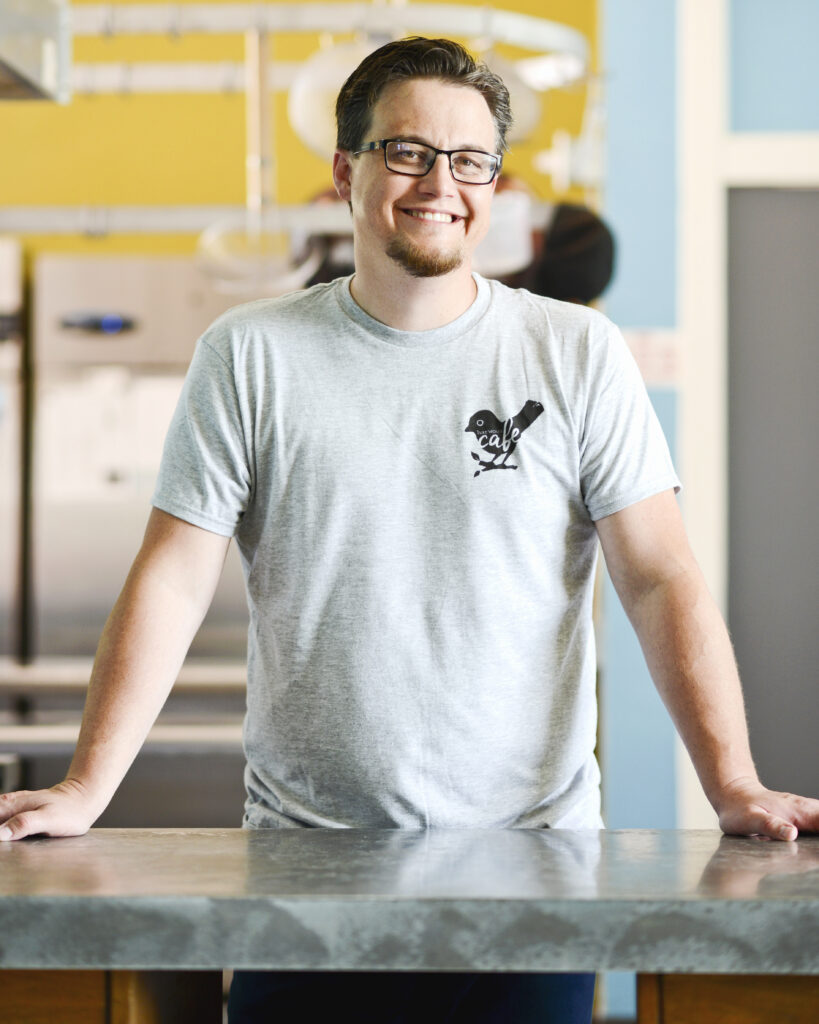 Mr. Michael is one of Escuela's first elementary alumni students and is also a Montessori parent. He attended Boston College where he majored in History. He later became a sous chef at Beacon Hill Bistro, a fine dining restaurant. When he returned to Albuquerque, Mr. Michael worked as a line chef at Prairie Star, working his way up to Sous Chef. After leaving Prairie Star, he joined the FAA as an air traffic controller. Mr. Michael credits his foundation in Montessori education for his ability to work in complex, high-intensity professions, and for his curiosity about the world and his love of learning. He values his time at Escuela so much, that he brought his own children back to the community that felt like home.
Mr. Ramon Chavez
Classroom Support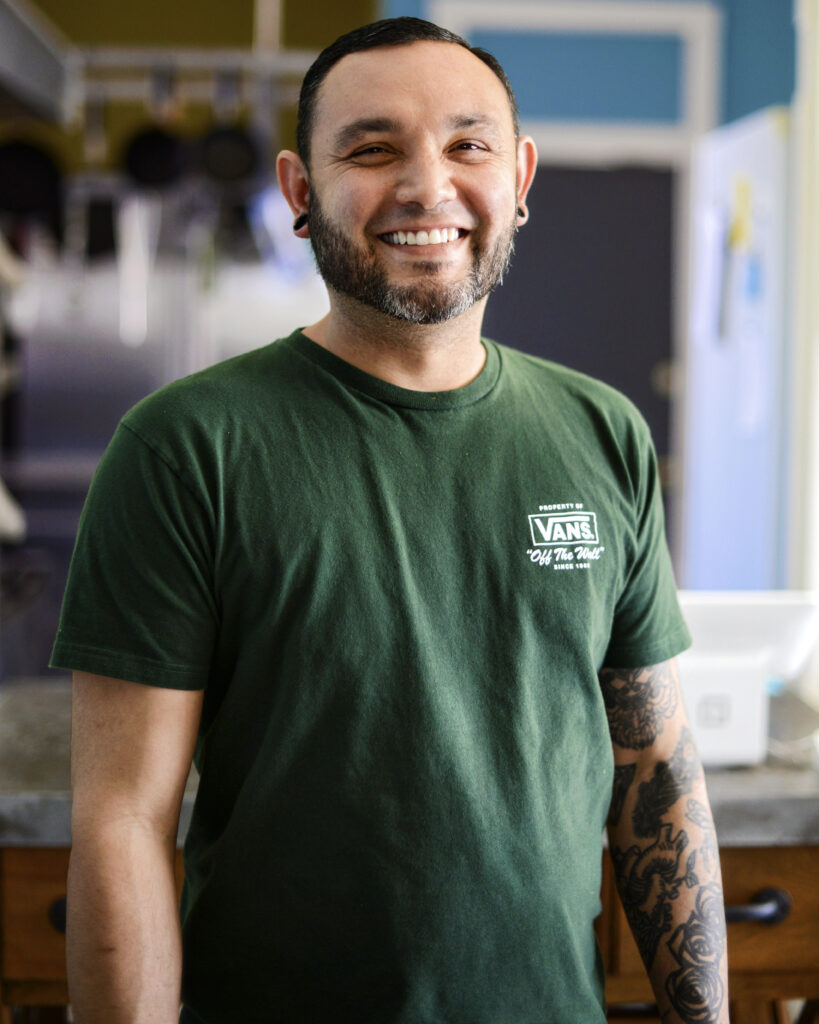 Mr. Ramon grew up on a small farm in the East Mountains. He joined the Harwood Art Center and Escuela staff in 2014, working as teacher support and as a guide for Harwood's Art & Sol after school art program. In 2015, he took over the Hardwood Cafe and school lunch program. Before working at Escuela, Mr. Ramon worked as a sub; a teachers' aide; and ran the lunch program and the summer camp at a local private school. He is fluent in American Sign Language and is our in-house animal expert. Mr. Ramon has a flock of parrots – including his scarlet macaw, Tango, who you might recognize from his frequent visits to campus – a tortoise and mini pig.
Mr. Jonathan Parks
Garden Guide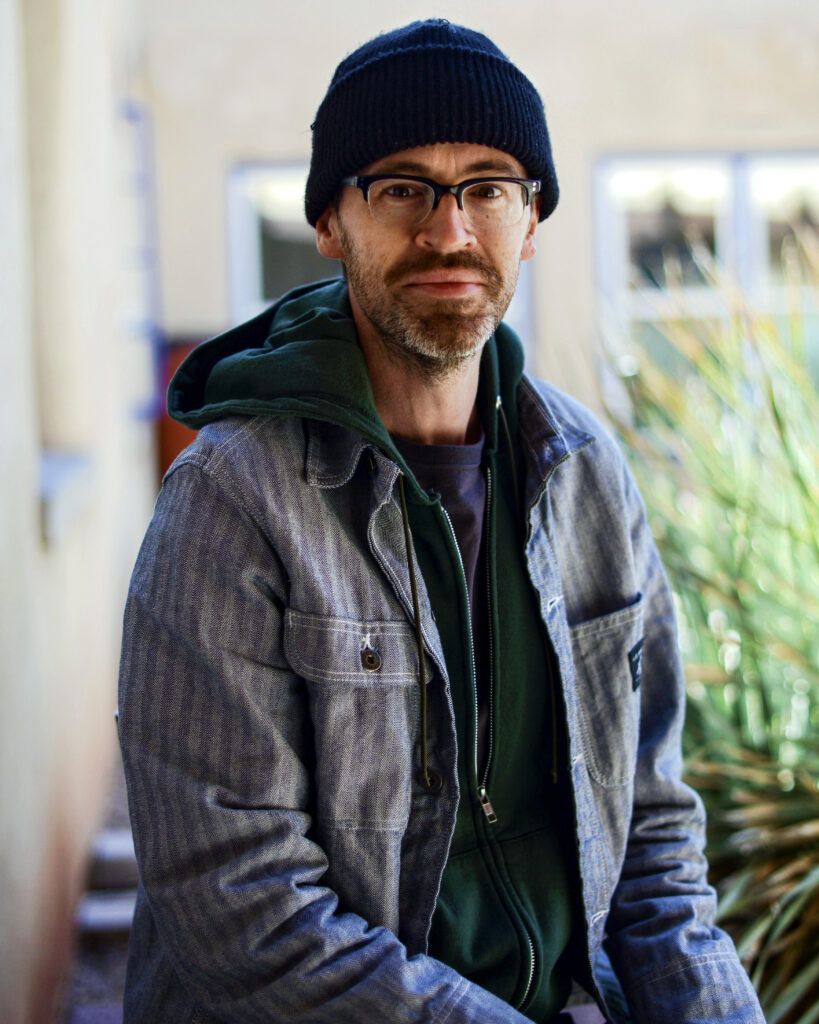 Mr. Jonathan has been with Escuela and Harwood since 2017 as a guide, a teacher, and now as our Garden Guide. Mr. Jonathan has a passion for the environment and desert landscapes. He holds an MFA in Studio Arts and a BFA in Painting. Originally from the Midwest, he has been living in New Mexico since 2010, and has worked at various educational organizations and not-for-profits promoting lifelong learning, accessibility in the arts, and supporting disability rights as a teaching artist.