Kate Chavez
Executive Director
Ms. Kate Chavez is an alumna of Escuela del Sol, one of the first students to attend Escuela through Elementary, and she was the first alumna to give a commencement address. She has worked and studied all over the world and brings a variety of experiences in the arts, education, non-profit management, and government. In Madrid, Kate's experience included working with economists in the Spanish government and the executive director of the Spanish Olympic bid. Upon returning to New Mexico, Kate joined the Legislative Finance Committee as a Fiscal Analyst in Education where she assisted on the state's education budget, analyzed the fiscal impact of proposed legislation, and wrote policy briefs. Kate is also an educator who, for the past five and a half years, has taught and done administrative work at the New Mexico School for the Arts. She holds a BA(Hons) and a MA from Brown University and has completed graduate studies at the London International School of Performing Arts.
Most importantly, Kate brings with her a passion for Escuela del Sol and its mission, as well as a commitment to use her talents, experience, and connections to be in service to our institution. Her years at Escuela give Kate insight and caring for this school. It also gives her a solid grounding in the Montessori pedagogy and mission of our institution.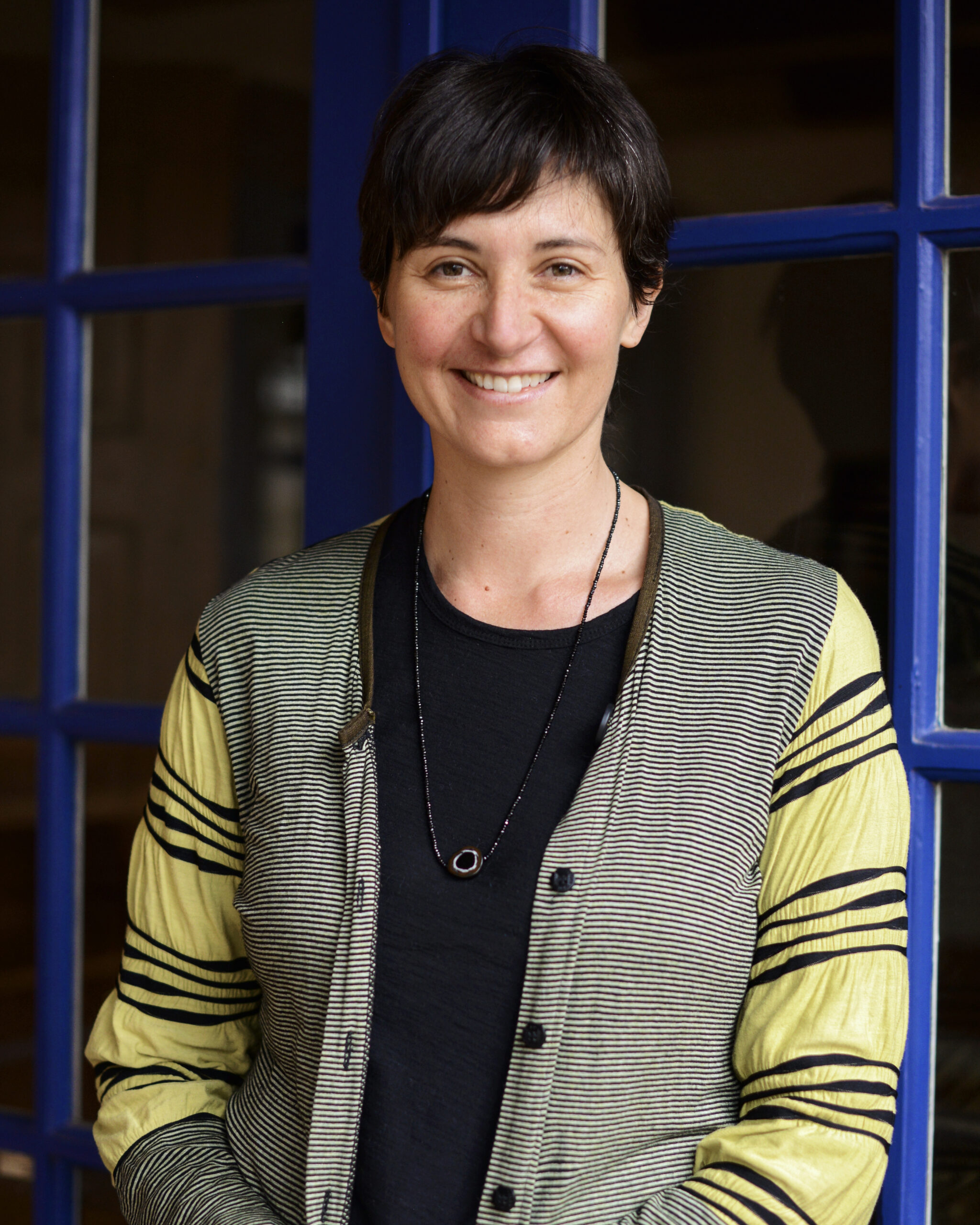 Elizabeth Marcilla
Administrative Director
Elizabeth Marcilla wears many hats as she does admissions, record keeping, event planning, fundraising, community outreach … the list goes on. One of her most important duties is the one she may be the most fond of: we teasingly call her the school's Concierge, as it's Ms. Elizabeth who knows each student and each parent's particular needs, preferences, problems and joys. As President-elect of the Board for New Mexico's Montessori Network, Elizabeth works State-wide to support educators with professional and policy development.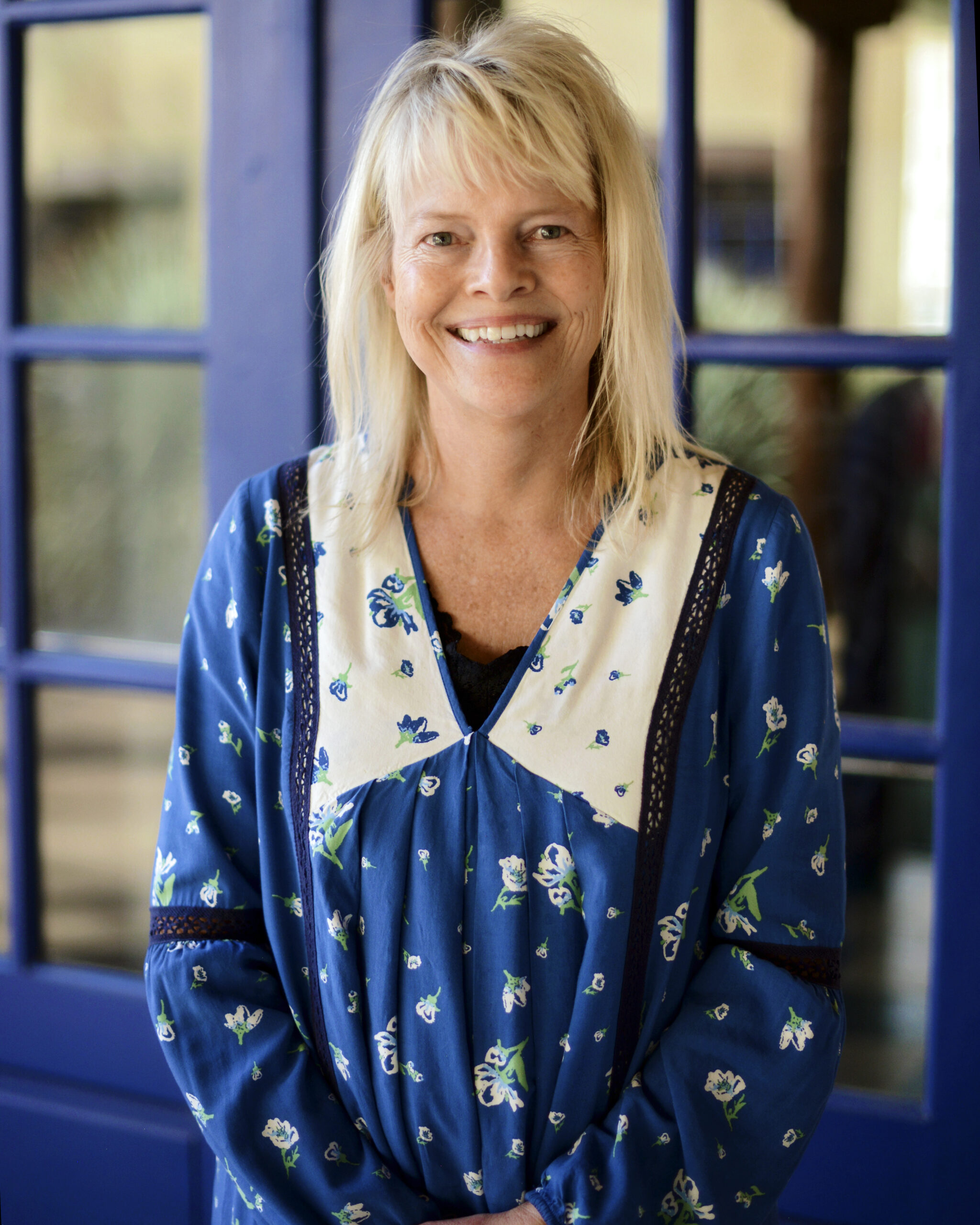 Dana McCabe
Level Director - Early Childhood
Dana McCabe has been with Escuela since 1985 and is the Early Childhood Education coordinator and curriculum coach. Ms. Dana holds a M.Ed. as well as certification in both the Infant/Toddler (ages 0-3) and Primary (ages 3-6) levels from American Montessori Society. She brings her extensive Montessori experience into the school every day. Her adult daughters attended Escuela as toddlers, primary, and elementary students. She values the knowledge that "the Montessori Method integrates a deep respect for each child's innate desire to learn through the unhurried calm of the prepared environment, the beauty of the Montessori materials, and a holistic approach to the child's development."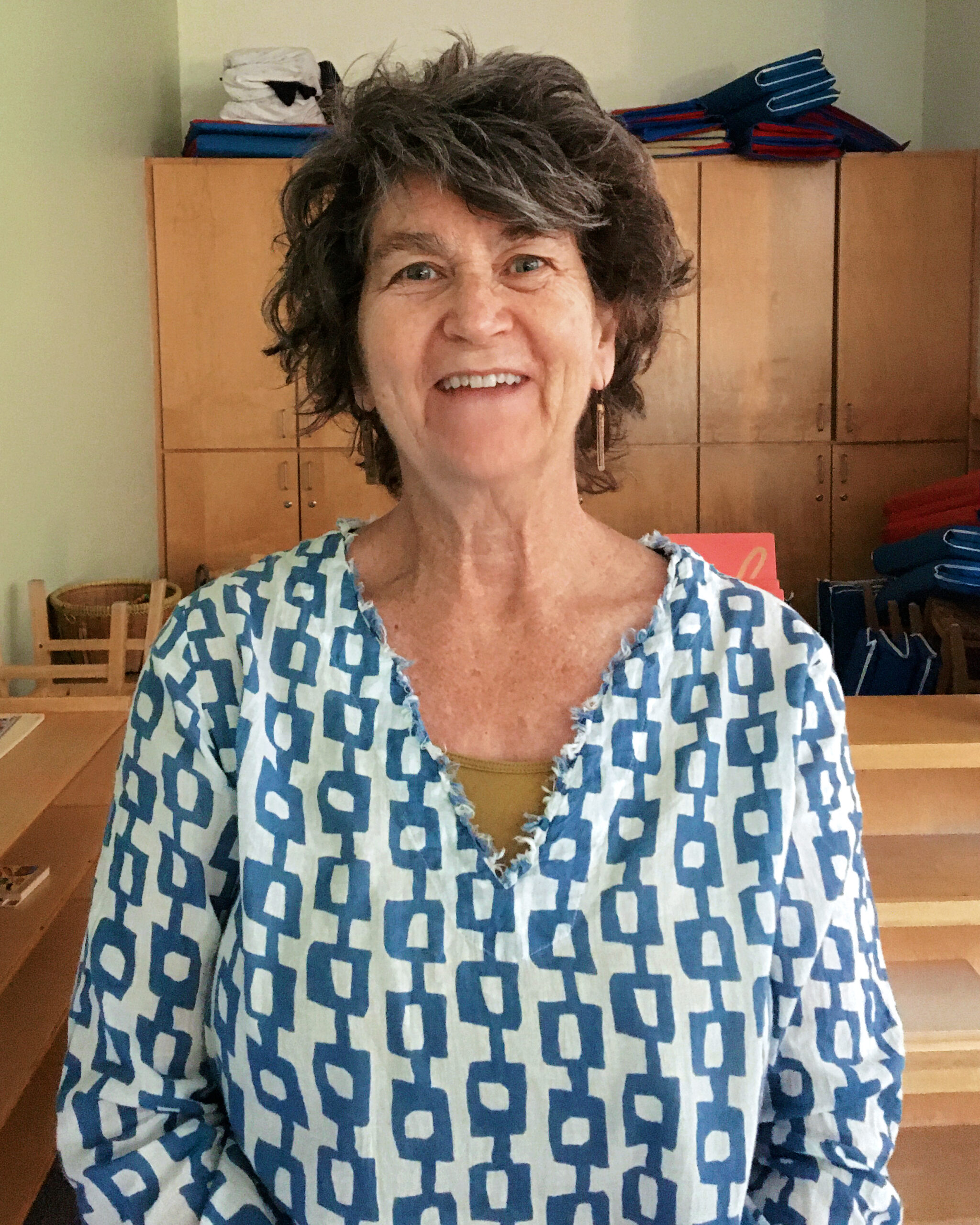 Sarah Louderbough
Level Director - Elementary
After 15 years at a Montessori school in Oregon, Sarah returned home, to Albuquerque and to Escuela, where she was in Primary so many years ago. Sarah completed her Montessori Elementary diploma and Masters of Education in 2004 at the Washington Montessori Institute and Loyola College in Baltimore. After nine years in the classroom, she moved into an administrative role at the Montessori School of Beaverton. She brings a wealth of experience to Escuela, where she works in coordination and communication, and supports the Elementary teachers. Sarah is a voracious reader, podcast listener, and beginning gardener. She is passionate about positive social change and knows that amazing things are possible when we all strive to be good ancestors. She is grateful to collaborate with the Escuela community, promoting health, happiness, and a life-long love of learning.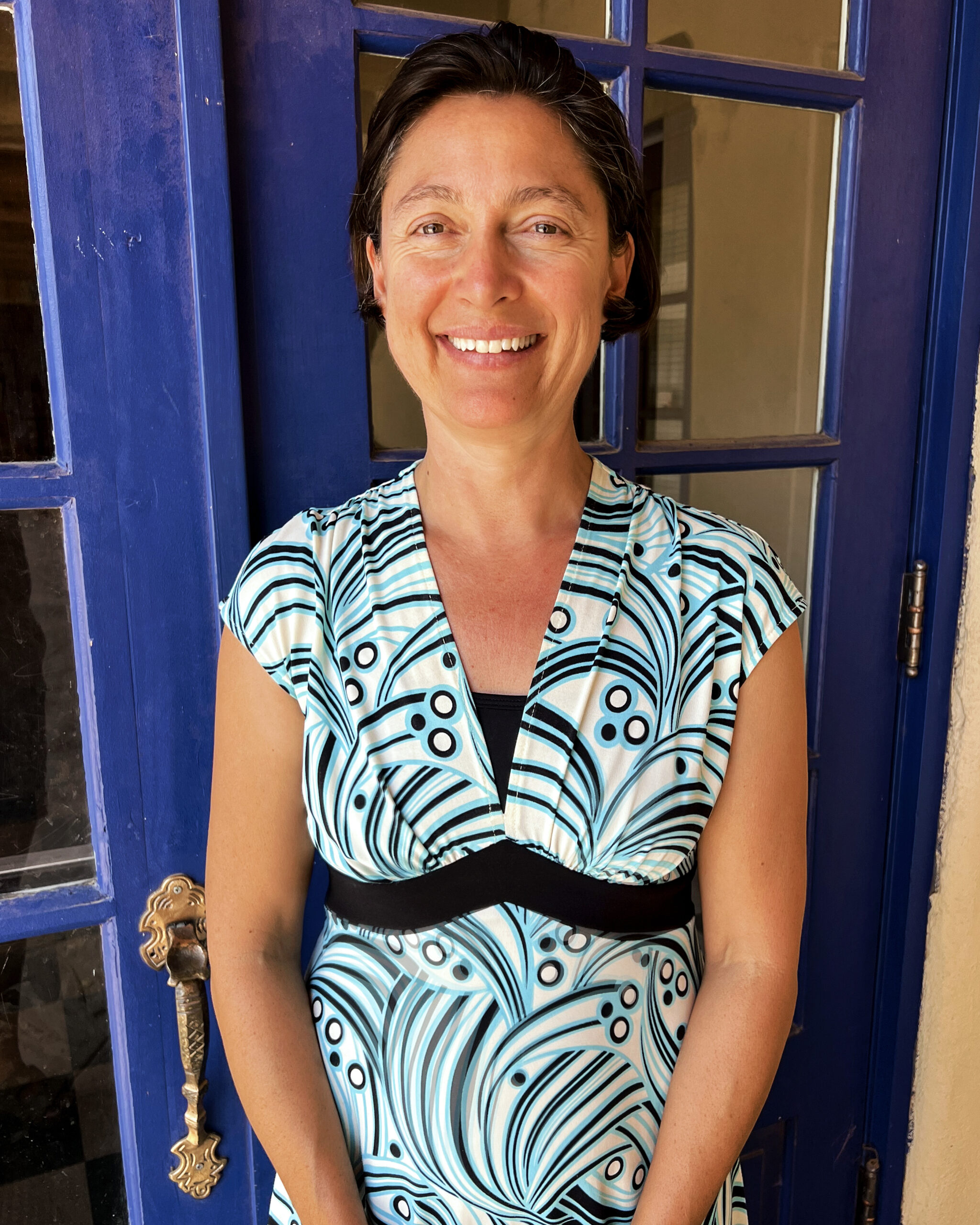 Tanesia Hale-Jones
Level Director - Jr. High
Ms. Tanesia is a Montessorian, educator, social activist, poet, artist, and parent, who believes in the importance of community engagement and teaching students to be global citizens. She has over 15 years experience teaching students of all ages and currently serves as the Jr. High Guide and Adolescent Program Coordinator, where she guides 7th and 8th grade students, and oversees a team of teachers and community partners. Ms. Tanesia holds an AMS diploma at the Elementary Level, and an AMI/NAMTA Orientation to Adolescence Studies Certificate. She is a graduate of Loyola University New Orleans where she earned her B.A. in English Literature/Creative Writing and San Francisco State University where she earned her MFA in poetry and poetics. Ms. Tanesia is active in the local arts' community where she has shown work and performed around Albuquerque. Her written work has been published and has been featured in exhibitions at Harwood Art Center. She is the 2018 recipient of the Bretta Weiss Award for Excellence in Montessori for Innovation. Ms. Tanesia was born and raised in Albuquerque and is proud to be of service to her local community through her passion for arts education, social justice and creative collaboration.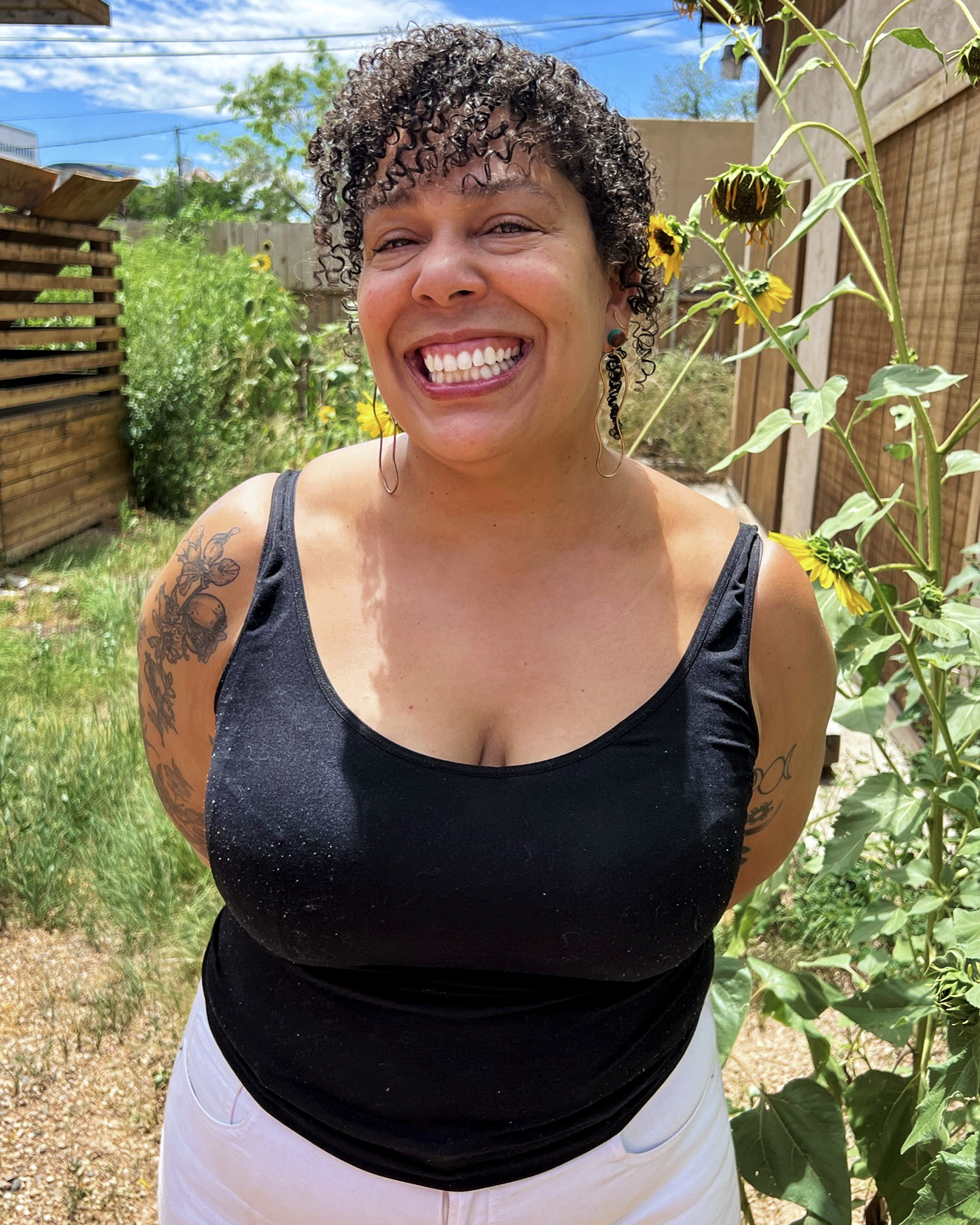 Elora Daniels
Administrative Services Coordinator
Elora is an Albuquerque native who holds a BM in Vocal Performance from UNM and a certificate in Musical Theatre Performance from the American Musical and Dramatic Academy in NYC. Prior to joining the Escuela team in 2019, Elora lived in New York, pursuing a career in musical theatre. Through her New York adventures, she toured the country performing as Mom Tiger in "Daniel Tiger's Neighborhood," made her NYC Off-Broadway debut in the 10th Anniversary production of "Pinkalicious," and even had the opportunity to do some work on season 2 of "The Marvelous Mrs. Maisel." When not on stage, Eora worked as a stage manager and Theatre Arts Administrator for NYC Children's Theatre. She is thrilled to be working with such a wonderful team of kind-hearted and passionate educators and administrators.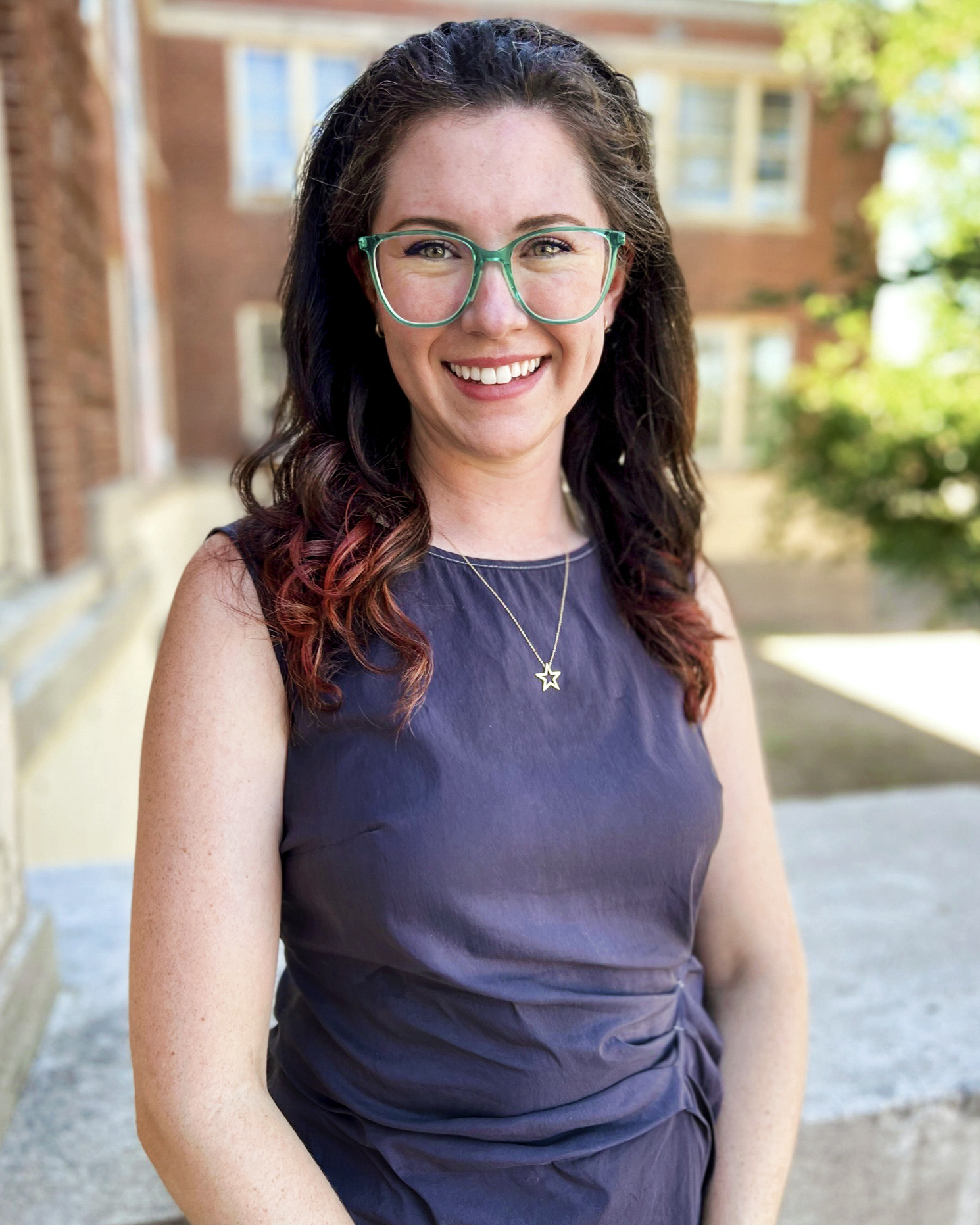 Gloria Lucero
Administrative Assistant
Gloria Lucero joins Escuela del Sol Montessori as the Administrative Assistant. She has worked for an inner city after school children's program in Kansas, and, most recently, as a training instructor and compliance coordinator for VSA North 4th Arts for 14 years. Gloria is the youngest of five girls, she loves the decorate for holidays, and she just celebrated her sixth wedding anniversary! She is super excited to join Escuela Del Sol Montessori and be a part of a team of people who truly care about what they do.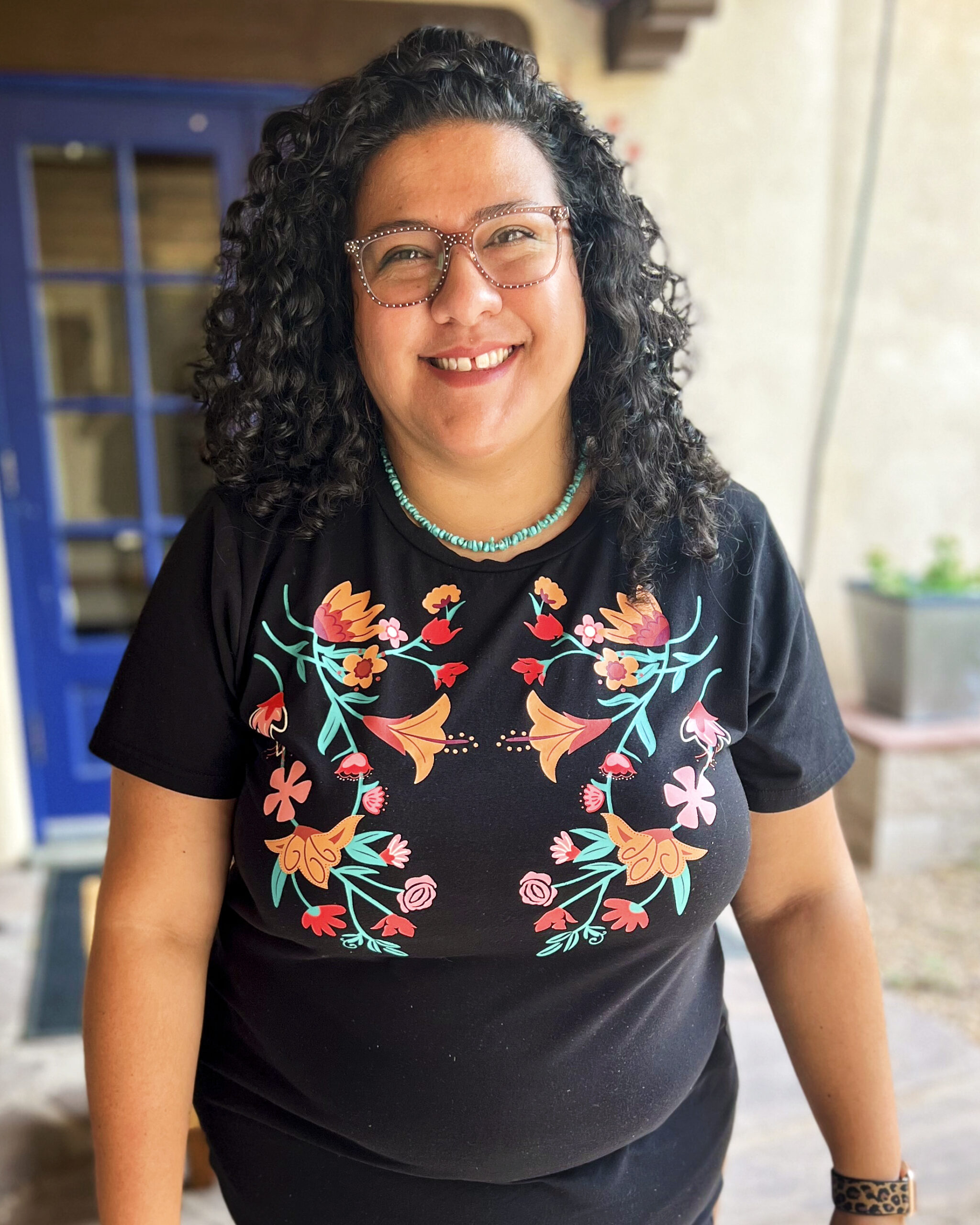 Carmela Chavez Liberman
Media & Communications
Carmela is a former journalist and a photographer. She earned a Bachelor of Arts in Journalism & Mass Communications, a Bachelor of Arts in Women's Studies, and a minor in English Literature from New Mexico State University; she earned a Dow Jones Newspaper Fund copy editing internship that sent her to the Detroit News in Detroit, Michigan. She worked as copy editor at the Albuquerque Journal for nearly a decade, where she edited online News, Special Sections, News, and Features, and was the wire editor for the Sunday Journal. Carmela studied fine art with an emphasis in conceptual art photography at the University of New Mexico; she is a family and art photographer who enjoys finding creative ways to tell a story visually. As a parent of four Montessori-raised children and the spouse of an Escuela alumni, Carmela has witnessed firsthand the value and magic of Montessori education and, particularly, the joy in learning found at Escuela del Sol Montessori.