Hard work is child's play.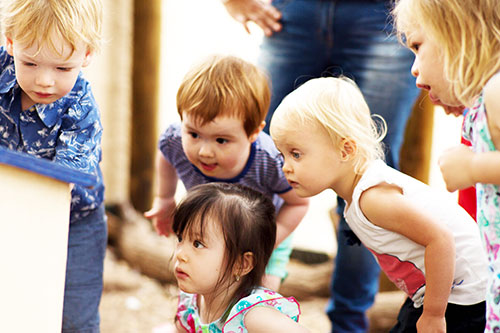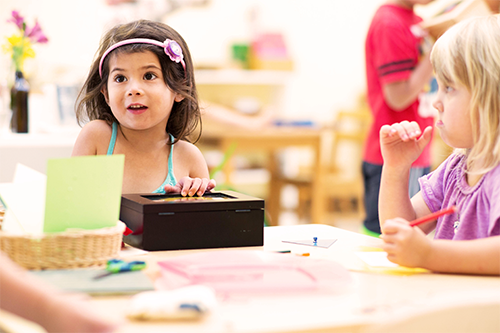 The Toddler Community is a young child's introduction to the larger world. Here we support the development of social skills, sensory exploration, independence and self-expression in an unhurried atmosphere of love and respect.
The Classroom and Curriculum
The classroom is a place of respect. Everything is child-sized, from the custom-made tables and chairs to the shelves, vases, plates and utensils, even (and especially) the toilets.
Dedicated and trained teachers lead activities that develop motor skills, build hand strength and refine movement. Running, carrying, climbing, grasping knobs, doing puzzles, handling paintbrushes and crayons, pushing carts, taking walks – all of these build skills and confidence. We also focus on building social skills — an area of challenge and growth. Children celebrate classmates' birthdays and other special occasions, learn each other's names and families, care for classroom pets and plants, and develop important skills of empathy and being part of a group.