Escuela del Sol alumni are global citizens who model initiative, independence, dignity, service, and collaboration. The Escuela Alumni Award is intended to recognize exemplary achievement or service that embodies the values and spirit of Escuela del Sol. It may honor an individual at any age or stage; for one noteworthy act or an entire career; in Albuquerque or across the globe.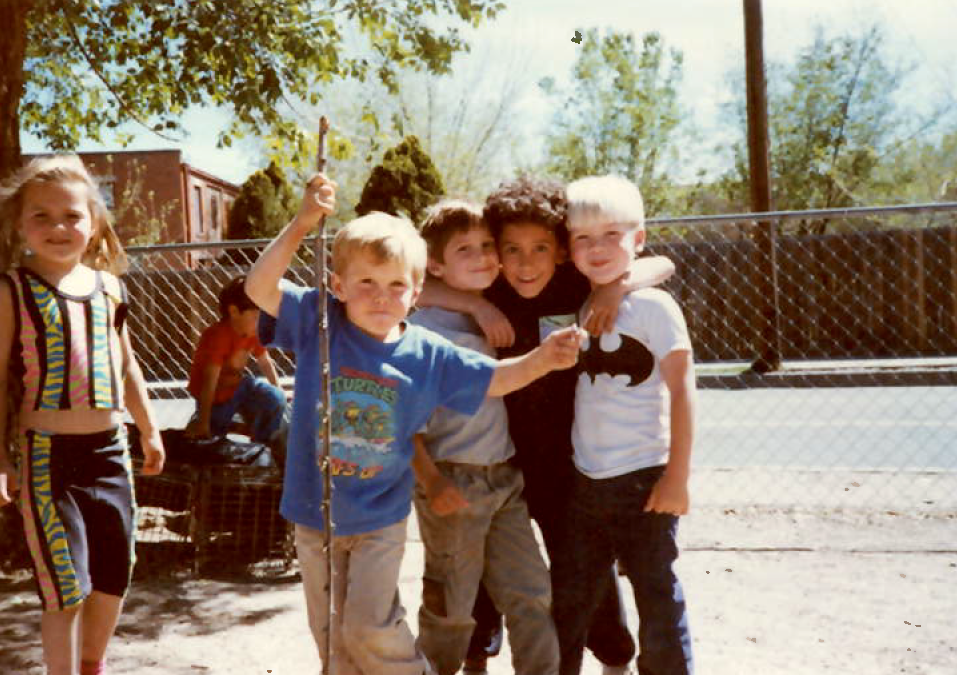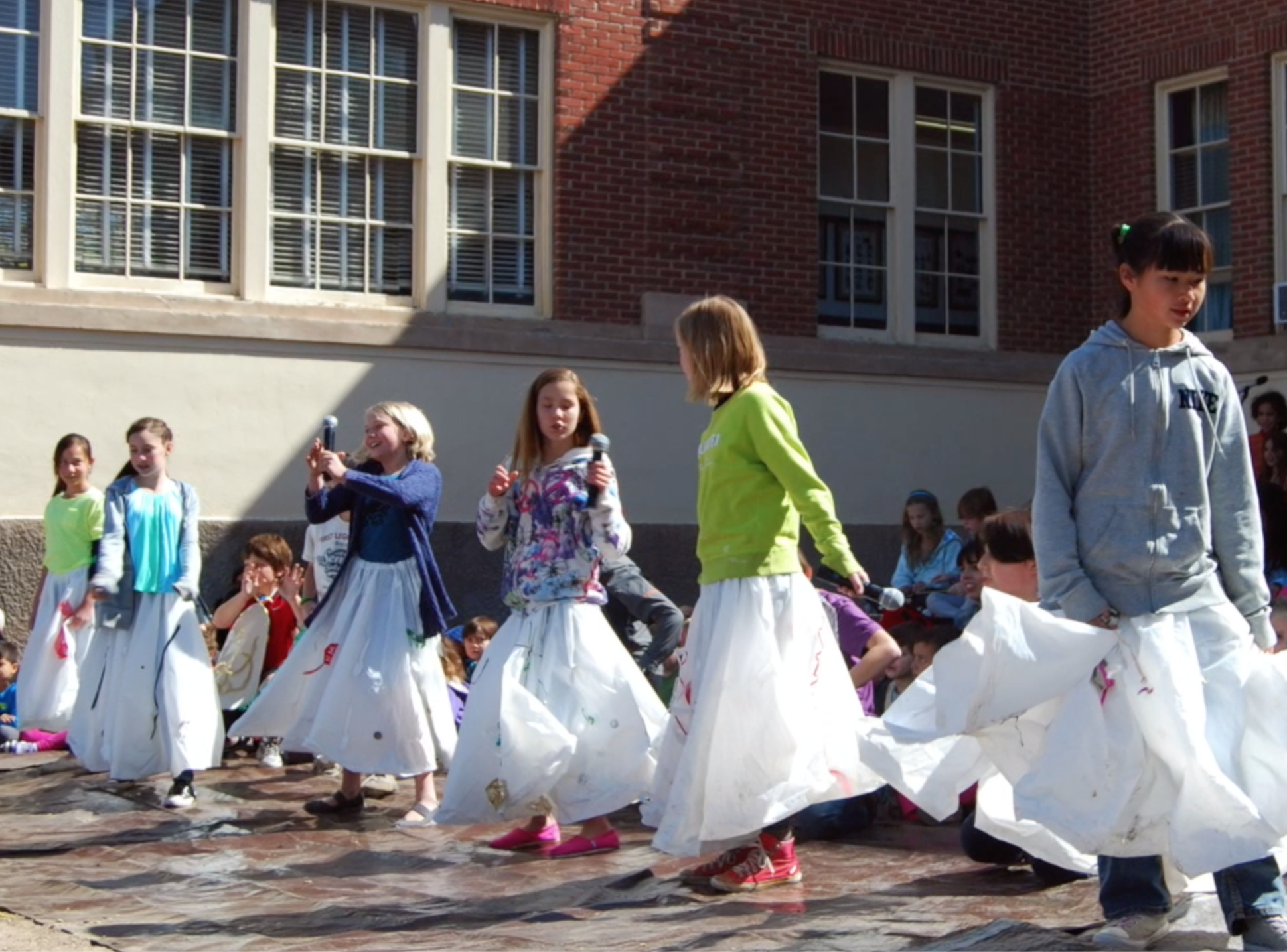 All members of the community – alumni, current and alumni families, faculty Guides, staff, or current students – were invited to nominate anyone who attended Escuela del Sol at any point in our 50+ year history.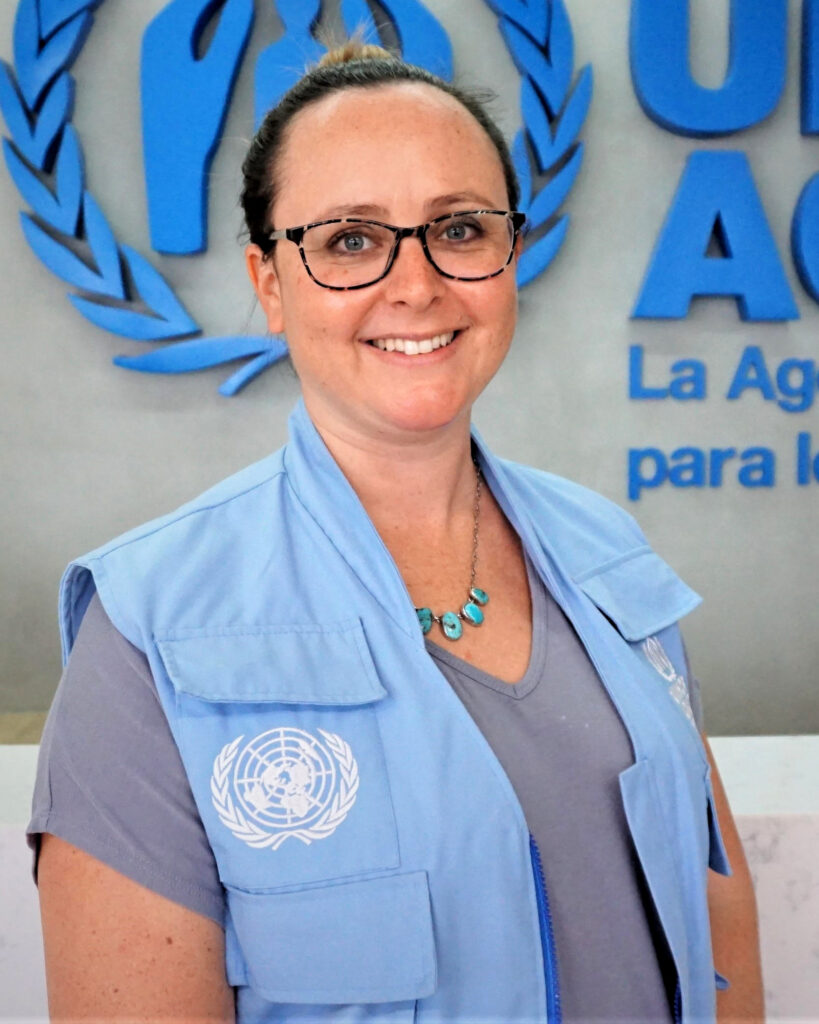 Rita Crowley-Ornelas graduated from Occidental College in 2008 with a B.A in Diplomacy and World Affairs and a B.A. in Spanish Cultural Studies. She graduated from Loyola Law School in Los Angeles, CA in 2011, specializing in immigration law.
After law school Rita was awarded a post graduate fellowship for public interest law to work with US Based NGO Asylum Access Ecuador providing legal services to Colombian refugees on the Ecuador-Colombian border. In 2014, she was recruited by the UN High Commissioner for Refugees and since 2014 she has worked in the field in Ecuador, Uganda, Colombia, and El Salvador as a Protection Officer, advocating for the protection of rights of refugees, asylum seekers, and internally displaced persons fleeing their homes due to conflict, natural disasters, and human rights violations. This includes overseeing legal services programs, providing humanitarian assistance, as well as advocacy with government counterparts so that people may have access to rights in their new communities, and restart their lives. Most recently in El Salvador, Rita provided technical guidance to state institutions to incorporate human rights law and international refugee law in local legislation and provide more inclusive services for displaced families.
Rita is currently on a year-long special leave to spend time with her growing family and has enrolled her daughter in the toddler community at Escuela. She is very excited to reconnect with Escuela, and has been amazed to see how the community has grown, while maintaining its core values that she, and so many others, have benefitted from over the last 50 years.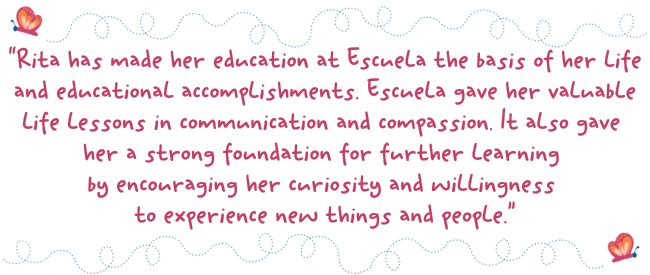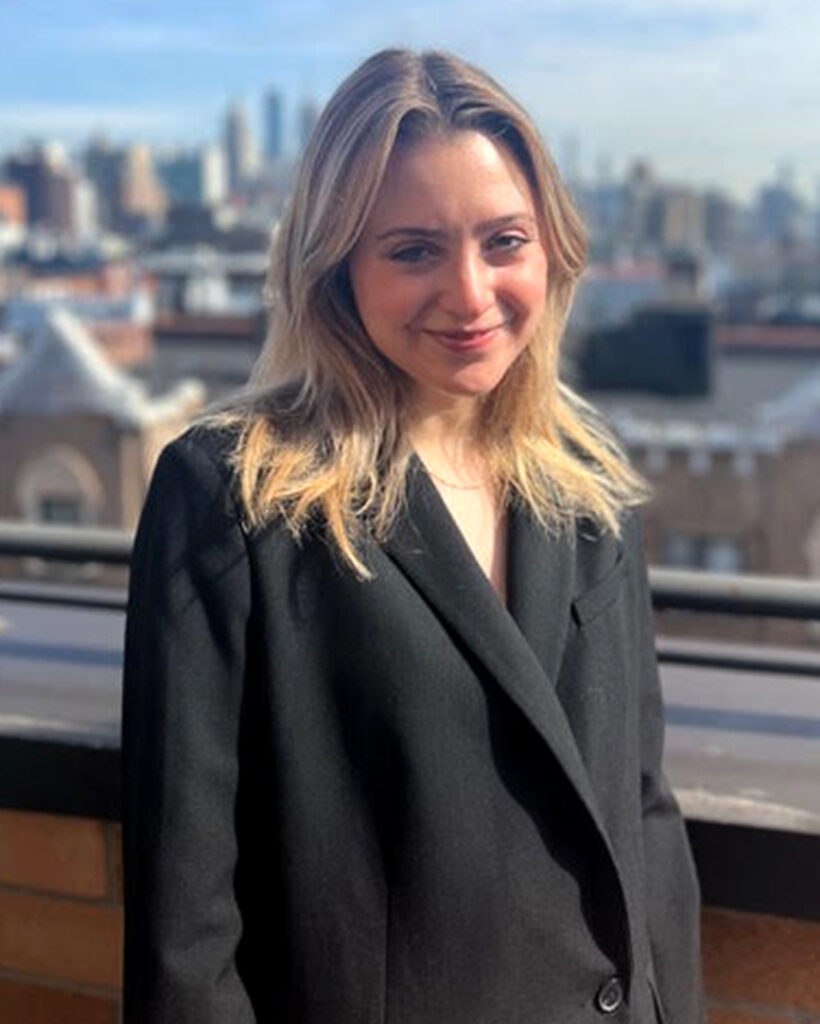 Jackie Katzman is an incoming tenure-track assistant professor of Psychology at John Jay College of Criminal Justice at the City University of New York (CUNY). Jackie's research focuses on the causes of racial disparities in the legal system, with a specific focus on racial disparities in mistaken identifications. Jackie's work has been funded by the National Science Foundation, the American Psychology-Law Society, the American Academy of Forensic Psychology, and CUNY. Her work has been published in Law; Human Behavior, Behavioral Sciences; the Law, and UCLA Criminal Justice Law Review. She has received several awards for her research, including the American Psychology-Law Society Outstanding Student Presentation Award (X3), and the European Association of Psychology and Law Student Presentation Award. Most recently, she was invited by the Director of the National Institute of Justice (NIJ) to present her work at its National Research Conference. Jackie received her PhD from CUNY's Graduate Center with dual specializations in Psychology and Law as well as Basic & Applied Social Psychology and received her BA from Cornell University with a double major in Psychology and Government.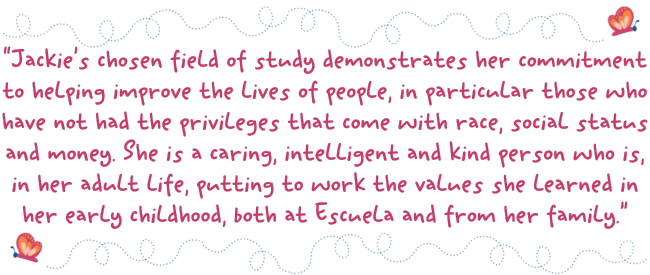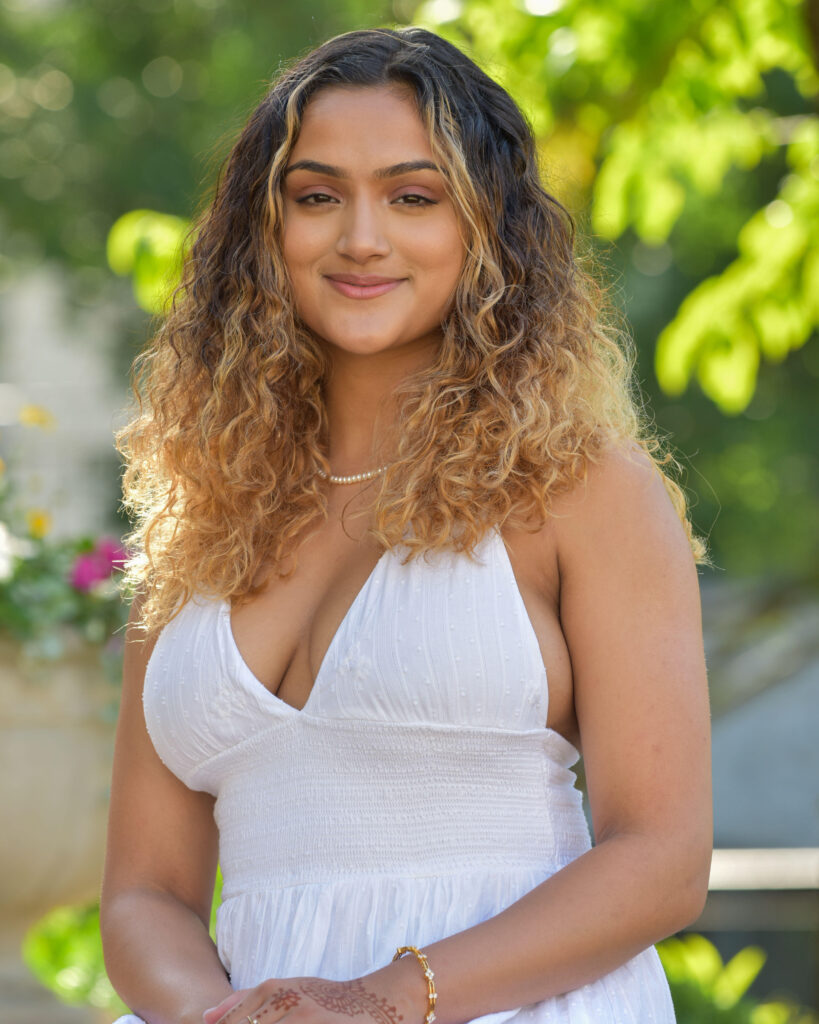 Ovie Nirgudkar started playing piano at the age of 4. At the age of 10, she started competing in local, state, national and international piano competitions. Over the past eight years, Ovie has won awards at the American Protégé International Piano Competition, Florida MTNA Competition, Carmel Klavier International Competition, Golden Key Music Festival, San Jose International Piano Competition, Clavis Music Festival (St. Petersburg, Russia), Steinway Junior Piano Competition, Atlanta Music Teachers Association Competition, and the Georgia Music Teachers Association Competition. Ovie was most recently selected as an Outstanding Performer and Conference Recitalist for the Georgia Music Teachers Association Piano Competition. She has performed in winners' concerts at Carnegie Hall in New York, Royal Albert Hall in London and Sheremetev Place in St. Petersburg, Russia.
In 2022, while a junior in high school, Ovie founded Through Human Eyes, a refugee relief project that aims to provide relief to Ukrainians affected by the war by providing on-the-ground support in areas of sanitation, mental and physical health, and education. As part of her relief efforts, Ovie performed a concert to raise funds for the people of Ukraine. Ovie currently resides in Atlanta, Georgia and studies under Dr. Liza Stepanova at the University of Georgia. She will pursue a degree in piano performance at the University of Southern California starting in the fall.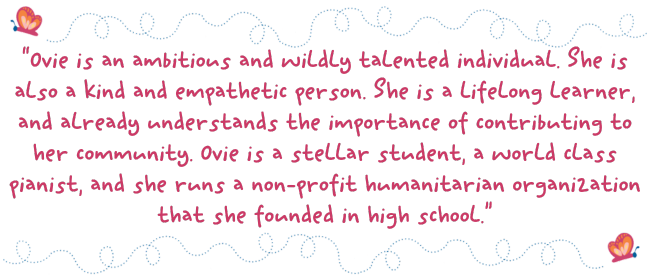 Save the date for our inaugural Escuela Alumni Award event!
You are invited to the inaugural celebration of our Alumni Award recipients on Friday, October 6!
Our award recipients will share stories of their work and how Escuela influenced them. We hope that you can join us for this exciting community event where alumni can reconnect with each other and Escuela on our beautiful campus.
Our Alumni Award recipients will also be on campus Thursday, October 5, to get to know and work with current Escuela students.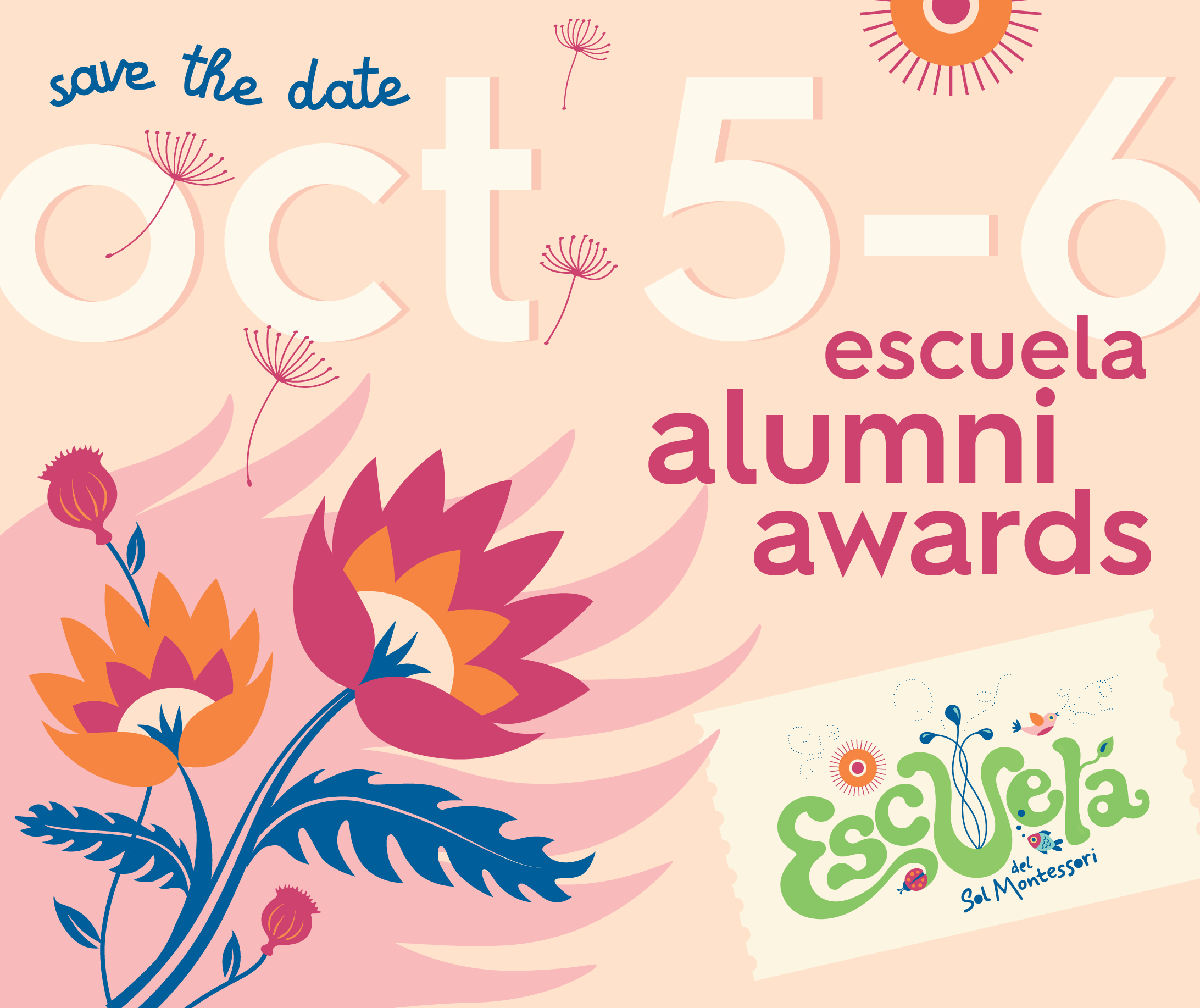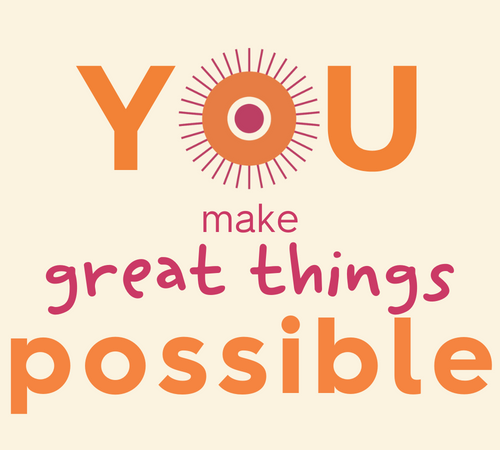 Help Escuela continue the legacy of inspiring a passion for lifelong learning!