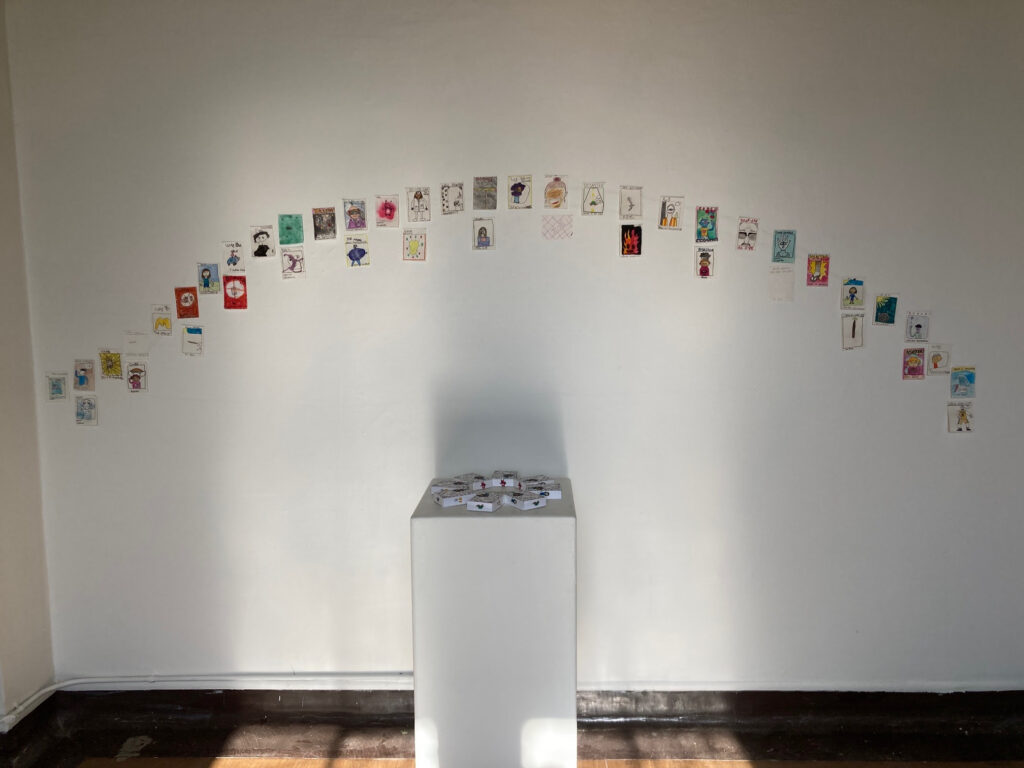 Senior El students, with the help of Art Studio Guide, Christy, installed an Open Studio gallery show in Harwood. We are so excited to bring this show back to Escuela after a long hiatus. It is an opportunity for students to showcase their unique, interest-led artworks in a professional space.
The show will officially open on Saturday, May 13, with the Harwood exhibition reception from 4:30-6:30 p.m. You can also view it May 15-19 during Harwood gallery hours!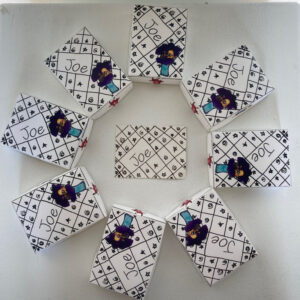 Card Game for Sale
Senior El is selling a card game called "Joe" that was conceptualized, illustrated, and beta tested in art class. Copies will be $5, and profit from the game will be donated to a local charity!
Contact Christy for more information.