Hard work is child's play.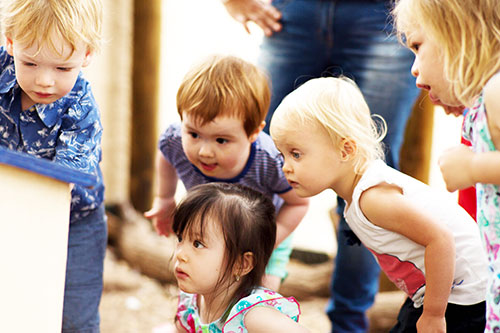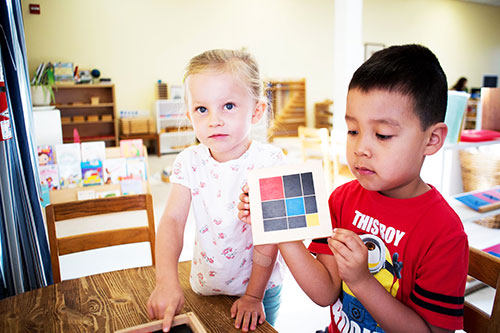 Escuela del Sol Montessori is dedicated to enabling all families interested and committed to a quality Montessori education to access that education here. The financial aid program of the school serves as a way of assisting the school in providing socio-economic, racial and cultural diversity in its student body.
Financial Aid decisions are based on need, with preference given to students already enrolled at Escuela to enable continuity. The school has rarely, if ever, provided total tuition assistance to any one student. Rather, we try to help as many families as possible by providing partial assistance. If your family has a special circumstance or need, please provide a letter of explanation to the school.
Escuela uses Financial Aid For School Tuition (FAST) to assist in making aid decisions. Through their application process, FAST provides an objective and consistent method of determining a family's ability to contribute to educational expenses. The online application is here. Once completed and processed, FAST sends Escuela an assessment of need. This assessment is what we use to determine aid awards. If you have questions regarding this process, please do not hesitate to call our office at 505-242-3033 or email us: office@edelsol.org.
Please note: Applications for the 2020 – 2021 school year will be accepted January through mid-March 2020.
Curious to learn more?
Escuela del Sol Montessori is a school for life! From 18 months through Jr. High, this school is a community that fosters a lifetime of learning. At Escuela, academic excellence is paired with personal and social development. The faculty is comprised of individuals whose education, experience and dedication make them uniquely qualified to be the guides and mentors our students need.
Contact us at - (505) 391-8770 or submit an application.
Schedule a virtual tour.
Our campus is currently closed to visitors due to COVID-19 regulations. In the meantime, we invite you to a Zoom visit. To schedule, please select your child's age group. (Families with more than one child, please select your age for your oldest child.)
The First Fully Accredited Montessori School in N.M.
Escuela del Sol is fully accredited by the American Montessori Society (AMS), the foremost advocate for quality Montessori education in the country and by the National Council for Private School Accreditation (NCPSA). Our Early Childhood programs are licensed through the State's Children, Youth and Families Department (CYFD) and we are members of the North American Montessori Teachers' Association (NAMTA).
The Campus
Escuela is located on 7th street and Mountain in the Northern corner of Albuquerque's Downtown. Our campus stretches the historic city block that housed the Harwood Girls School. In the last two decades we have steadily expanded and invested in our home to include community resources like the Harwood Art Center, a custom primary school building designed with the help of Escuela 5-year-olds, and and a BIG plan to continue investing in the property and our community over the coming years.
Our History
Escuela del Sol Montessori was founded in 1968 in Albuquerque as a parent co-op. Our founding parents sought a school where education enabled their children to be three key things: happy, healthy and well prepared for their future. Parents were – and remain today – an integral part of Escuela's vision and a focus in our day-to-day service to children and to the community.