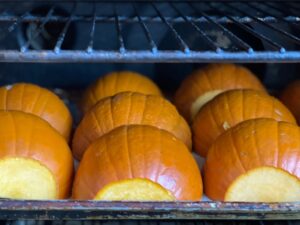 In honor of Indigenous People's Day, we are going to look right here to Albuquerque for lunch on Thursday. As a white person, it feels very important to make sure that this meal doesn't become either a caricature or appropriative. The point is to try to honor and celebrate the culture without exploiting it. While the continual goal of Lunch From Around the World is to strive for authenticity of experience, with this meal, it seemed that authenticity of tradition, at least as much as possible, was a better goal.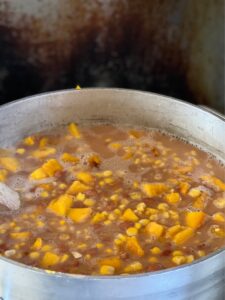 To that end, I spoke to folks at the Indian Pueblo Cultural Center, Ashkii's Navajo Grill, Tiwa Kitchen, and the Farmington Indian Center. I tried to talk to as many Indigenous people who specialize in cooking traditional foods as possible in forming today's menu as I tried to learn more about the Tiwa land, which we occupy, and the food traditions of the first people of this land.
Today, we are going to be eating a stew of the Three Sisters with bison. The Three Sisters uses a method of interplanting to provide abundant crops with minimal environmental impact. Corn, to provide structure; pole beans climb the corn and provide nitrogen to the soil; and squash, to spread out and help with evaporation and weed control. Today's meal includes sweet corn, pinto beans, and pumpkin as the base, but there are many variations of this dish.
During my many conversations as I was researching this meal, I was told that there is both a spiritual and community meaning to Three Sisters stew as well. Next year, I aim to invite an Indigenous chef to cook this meal, and to share their food stories and traditions with our students.
-Chef Michael Chavez Liberman