Dear Escuela Community,
It's been three years since we shared a Community Report detailing our organizational achievements and the financial status of the Escuela del Sol Montessori and Harwood Art Center. In that time our community has weathered many challenges and transitions. On a daily basis, we are still working through the profound financial and emotional impact of the global pandemic.
After over four decades of service, Friedje vanGils, Escuela-Harwood's founding Executive Director, retired in August 2021. As I stepped into the role of Executive Director, I have spent much of this year focused on getting to know the organization and beginning the process of building its future. Since we re-opened our campus to in-person learning in August 2020, we have welcomed many new families who have yet to share what their children experience daily – the magic and wonder of the Escuela campus, classrooms, and vibrant community.
This Community Report is a reflection of those changes and challenges, but also a celebration of the resiliency of Escuela del Sol Montessori, the Harwood Art Center, our talented and dedicated staff and faculty, our Board of Trustees, and our supportive community that make everything we do possible.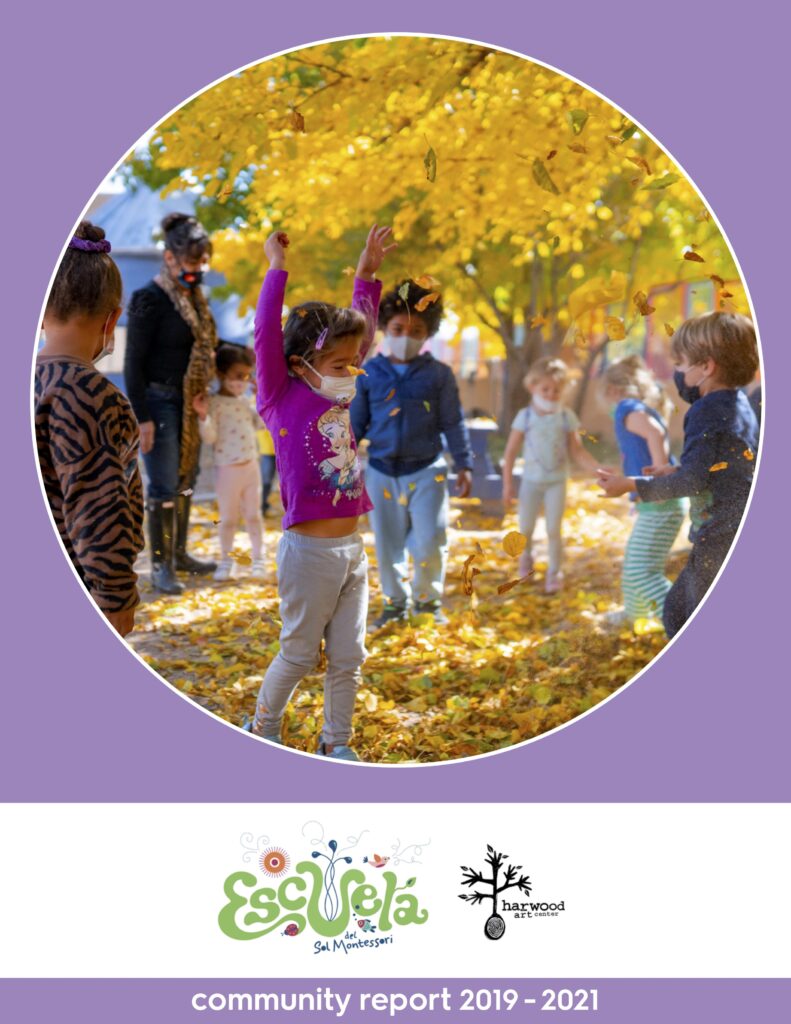 As we begin to wrap up this school year, first by welcoming families to campus for an Earth Day celebration and then by taking our Elementary students on the first Spring Trek since 2019, we are also shifting our focus to what lies ahead in the coming school year. It is with excitement and anticipation that we hope you will view this year's Community Report as a bridge between our achievements of the past and our exciting vision for the future.
With gratitude,


Kate Chavez
Executive Director
Escuela del Sol Montessori & Harwood Art Center