As we continue our journey through this pandemic and people begin to venture back out into the world, germs abound and we will inevitably get sick. While Covid is most definitely still a concern for everyone, cold and flu, and other viruses are making the rounds, and even in non-pandemic times, we should always strive to err on the side of caution for the sake of protecting our community's health. We are so thankful to our Escuela parents for the caution they show on a daily basis for keeping their students home when they're not feeling their best. The strain this can put on parents and families to have their students out of the class while waiting to be seen by a doctor or to receive a negative PCR test does not go unnoticed.
When the decision was made to accept either a doctor's note or a negative PCR test for student's to return after illness, we did so with the intention of getting students back into the classroom in a more timely manner as families were having trouble getting notes from their child's doctor. What we are noticing now is that, while still following protocols and getting a negative PCR test, sometimes students are returning to school while not entirely well, and while they're not bringing Covid onto campus, they are bringing colds and other germs into the classroom while still not feeling their best. Ultimately, the most important factor for a student to return to school is if they can participate fully in their classroom activities. Will they have the energy to climb on the climber and run across the playground and fully enjoy their classroom work? If the answer is "no" or "maybe not," it is probably best to keep your child home another day so they can rest comfortably.

To help our families as we delve further into cold and flu season, we have created this decision tree to help guide your decision to send your child back to school following their illness.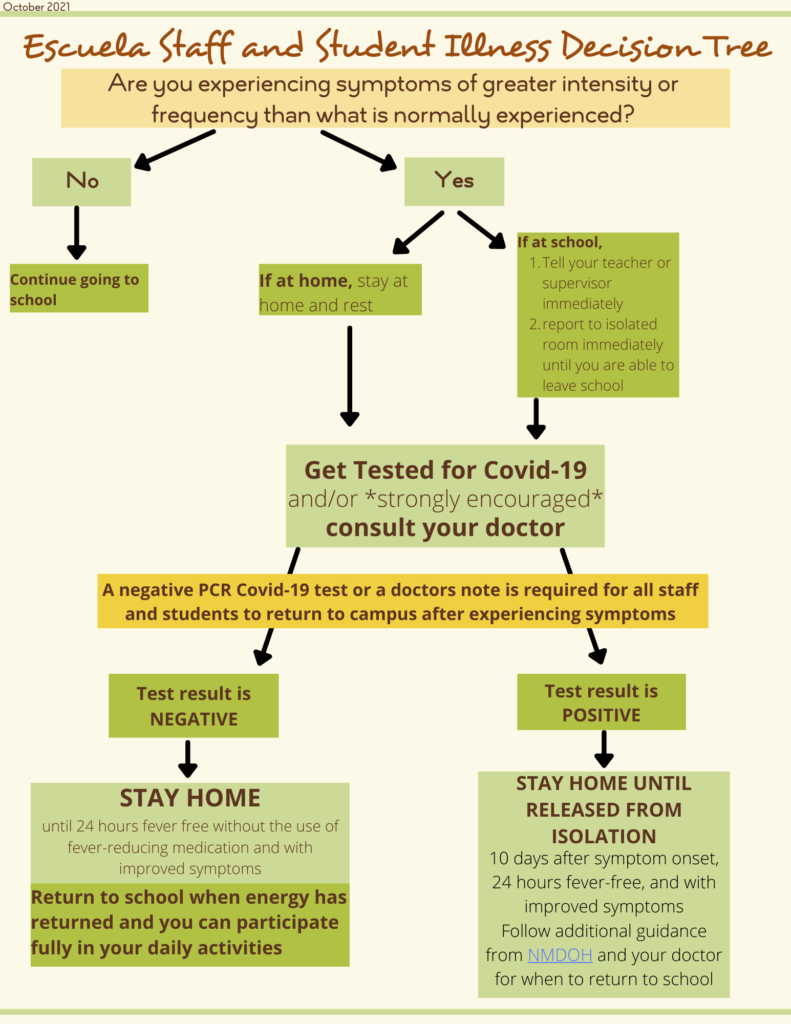 Covid-19 Vaccination Update
Parents can now add their 5-11-year-old children to the COVID-19 vaccination registration portal as a dependent to the parent account. This will allow you to schedule an appointment for the COVID vaccine for your child as soon as the rollout is approved. Scheduling is expected to begin as early as next week.

Click here for a step-by-step guide for adding your child to your vaccine portal.