By Sharayah Williams
This school year, I will do four weeks of practice teaching. My training through the Montessori Institute of San Diego will wrap up this summer as part of AMI (Association Montessori Internationale) training program. This fall, I spent two weeks teaching at Journey Montessori in Santa Fe, and I will spend two weeks at another Montessori school in Albuquerque this spring.
My time at Journey Montessori began with a day of observations to learn more about the classroom layout, culture, and meet the students. Journey Montessori offers an extensive outdoor education component alongside the Montessori practice. The Elementary program is lower and upper elementary in one classroom, 24 students total. What initially stood out to me as being different from other Montessori schools I've worked and observed in was the amount of time spent outside. The class spent at least an hour outside every day and went on a full day hike while I was visiting.
Along with the emphasis on the outdoors and connection to nature there was a de-emphasis on screens and technology; it was a classroom expectation that the children did not have conversations about video games, movies or television shows. Having all ages of the elementary plane in one large classroom meant a wider range of Montessori work and lessons happening at once, and older students taking on a lot of the leadership for those activities. The head teacher and I met to lesson plan, so I could have an idea of what groups of students were ready for different parts of the curriculum. But I was also given the freedom to improvise and call students to lessons I was interested in practicing. This also gave me the opportunity to use my observations to make my own assessment for what lessons to give.
This time of practice teaching was valuable to my understanding of the curriculum, the scope and sequence of the lessons, and how to write lesson plans for the classroom. Visits to other schools offer a peek into different schedules, environments and classroom cultures. I look forward to another two weeks spent in a new classroom this spring.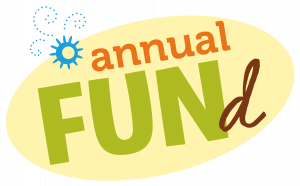 Teacher training is paid for by the Escuela Annual Fund