By Sarah Louderbough
Elementary Level Director
Outdoor education has always been an integral part of Escuela's program. History, culture, geology, biology and more come alive through lessons and experiences out in the world. Students can safely stretch beyond their comfort zones, build self-reliance and resilience, and practice teamwork. Escuela del Sol has enjoyed years of partnership with Cottonwood Gulch, developing a unique complement to our program that grows in sophistication and challenge along with our students. While the pandemic put a halt to our trekking traditions, we are hoping to renew these adventures this spring!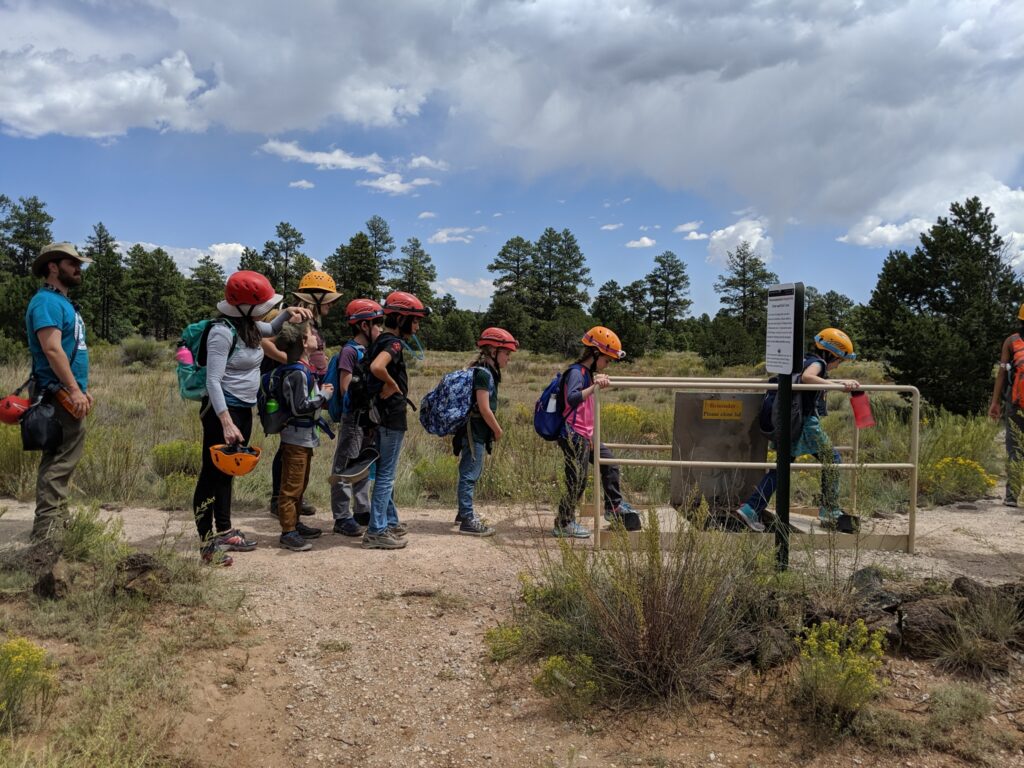 First, a little background. Jr. El students, 1st-3rd grade, typically enjoy a day trip in the fall that includes an overnight for 3rd year students. In the spring, the entire Jr. El spends three days and two nights at the Cottonwood Gulch Base Camp. Senior El students, 4th-6th grade, spend three days and two nights at Base Camp in the fall. Their Spring Trek typically expands to a four-day tent- camping adventure, exploring various locations including Chaco Canyon and Bandelier. Jr. High students, 7th and 8th grade, start the year with a week-long Trek that includes time at Base Camp, backpacking, service opportunities, and community building. This longer Trek allows for a fuller experience; it encourages students to find their limits, realize their own potential and build confidence as well as community.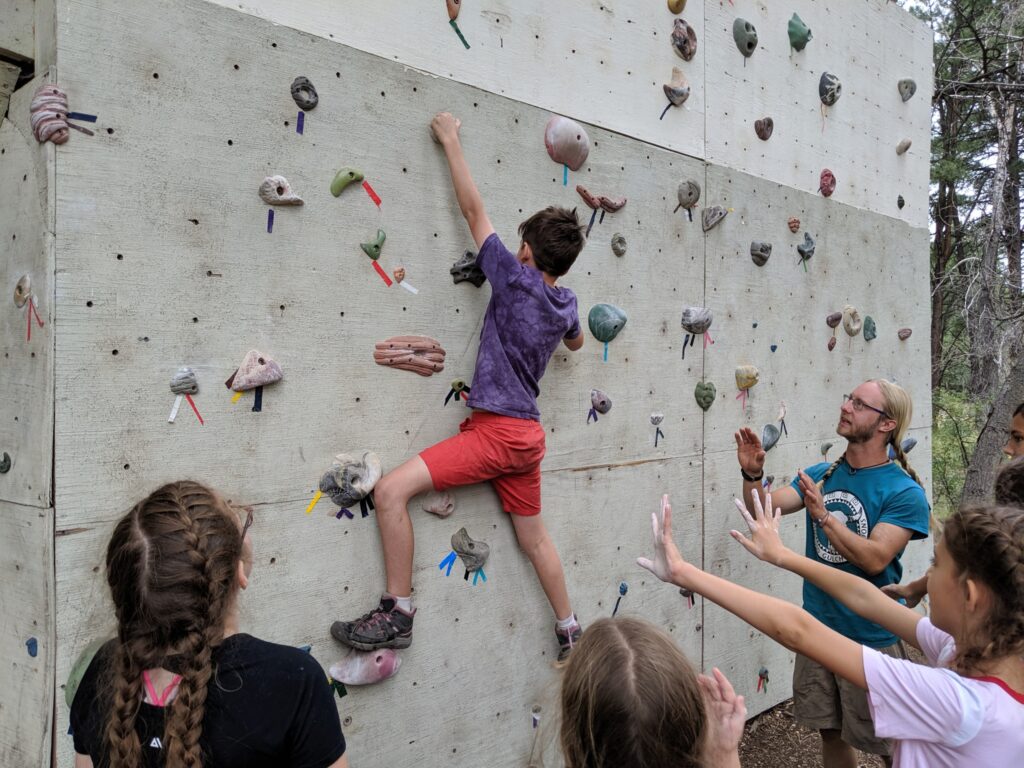 The intentional progression and scaffolding of skills and experiences has supported the developing continuum from day trip to wilderness backpacking. Stories and encouragement from older classmates often help younger children feel more comfortable and courageous when setting out away from their parents, perhaps for the first time. Covid has put quite the kink in this component of the continuum, and so, using traditional Montessori ingenuity, we're getting creative about how to build it back.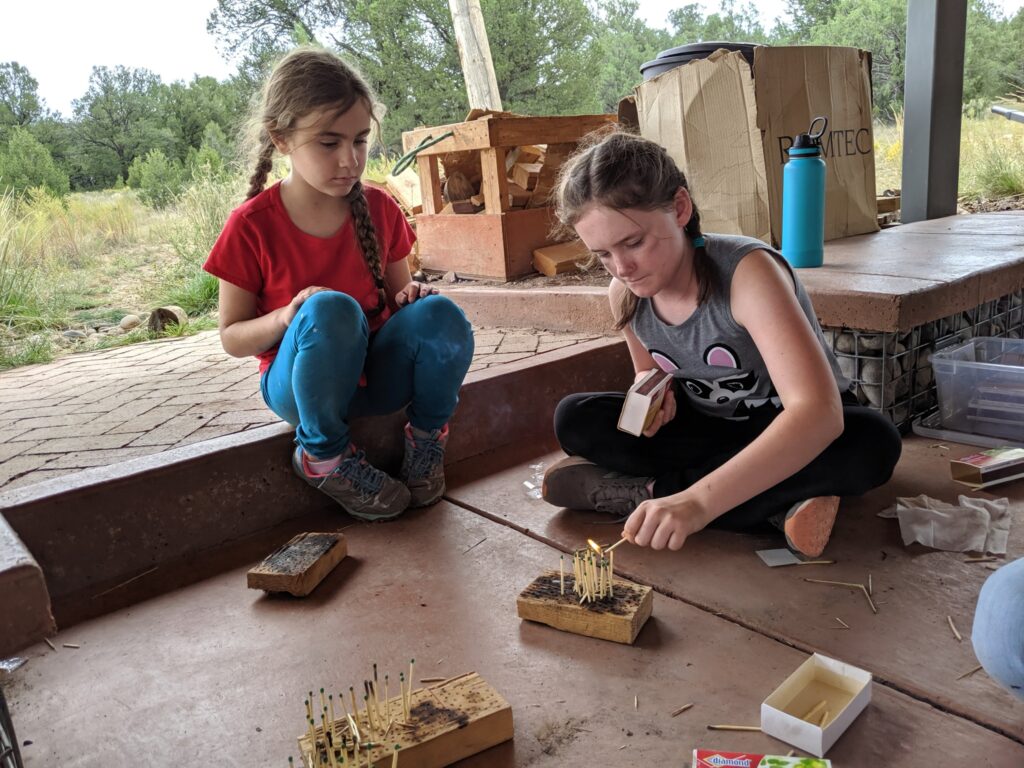 In partnership with Cottonwood Gulch, we are examining all the ways we can safely bring back one of our most beloved Escuela traditions. One scenario we are exploring is for all three Elementary communities to spend time at Base Camp during the same week in May: Jr. El for two nights and Senior El for three nights. This will allow us to rebuild the traditional peer-to-peer mentoring and growth of skills, where Senior El students, who last trekked as Jr. El students, are able to support their Jr. El peers as they venture out for the first time.
Are you an Escuela alumni? Would you be interested in an Alumni Trek? Do you have Trek memories or pics to share? Fill out this form and we will contact you when information becomes available.