Our circles keep everyone in the loop.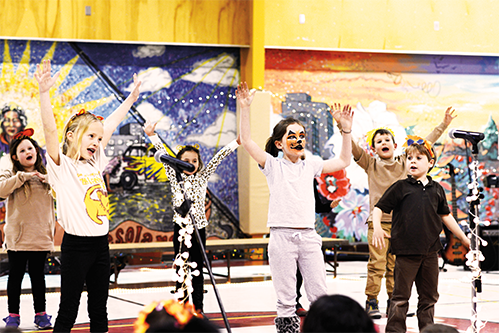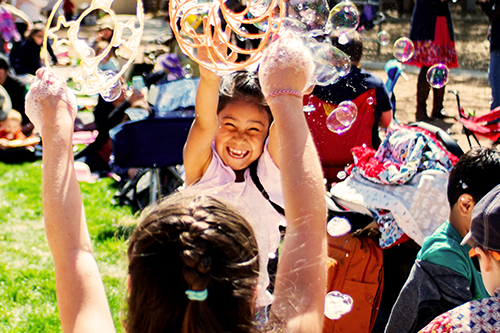 Our Community's Response to Racial Injustice
Tuesday, June 2, 2020
Dear Escuela Community-
Recent events in our country bring to light the increasingly urgent need for the work of education and outreach. More than ever we need to bring the core values of our organization to the forefront. If you have not already, please read the school's introduction to its Anti-Bias Anti-Racist work on Escuela's website (the About page).
Today, I want to share with you the statement made by our accrediting organization, The American Montessori Society. Provided here are also links to some resources that you as parents might find helpful as you consider how to talk to your children about this very critical work.
Please share any resources you may have to support the work of raising children free from bias and talking to them about the heart-wrenching issues they are undoubtedly hearing about these days. It takes a whole community to do this work; we would be grateful to you if you could share any resources you've found helpful via office@edelsol.org.
In peace and solidarity,
Friedje vanGils
Head of School
Dear Fellow Montessorians,
The protests across the globe this week following the murder of George Floyd are an urgent reminder that we must constantly examine how racism shapes our institutions and identify ways to dismantle and disrupt racism. This includes our Montessori schools and teacher education programs.
As the first Black Muslim president of the AMS Board of Directors, I am encouraged by our organization's  strategic priority of  Inclusion and Equity,  which I believe to be our most important one.
AMS recognizes that institutional change is required to make an impact in the larger Montessori community. Ensuring environments where everyone feels welcomed, valued, and respected is our most important charge as a membership organization.  Serving as the largest Montessori membership organization does not exclude us from the institutional racism that is pervasive in associations, schools, and training programs throughout the United States. As the saying goes, "None of us is free until all of us are free."
Now is the time for us to be intentionally anti-racist, and to denounce and  call out  injustices that are occurring right before our eyes—injustices that impact the students, parents, staff members,  and schools within our community, and  in some cases determine whether they live or die. It's time to stand for, and with, justice.
As we work toward creating a system that evaluates processes and programming and makes decisions based upon the principles of equity, diversity, and inclusion, we hope that you continue to engage with us as our organization strives to be anti-racist. Sometimes we take steps forward, and, sadly, sometimes we take steps backward. But in this moment, we say:
Black lives matter.
Black imagination matters.
Black creativity matters
Black  potential  matters.
Black educators matter.
Black children matter.
Black  people  matter.
Black lives matter.
Look to AMS in the coming weeks as we share more resources for teaching children about racism on our website and social media channels. In the meantime, please be well, be safe, be loud, and be anti-racist.
In Solidarity,
Amira Mogaji
President, AMS Board of Directors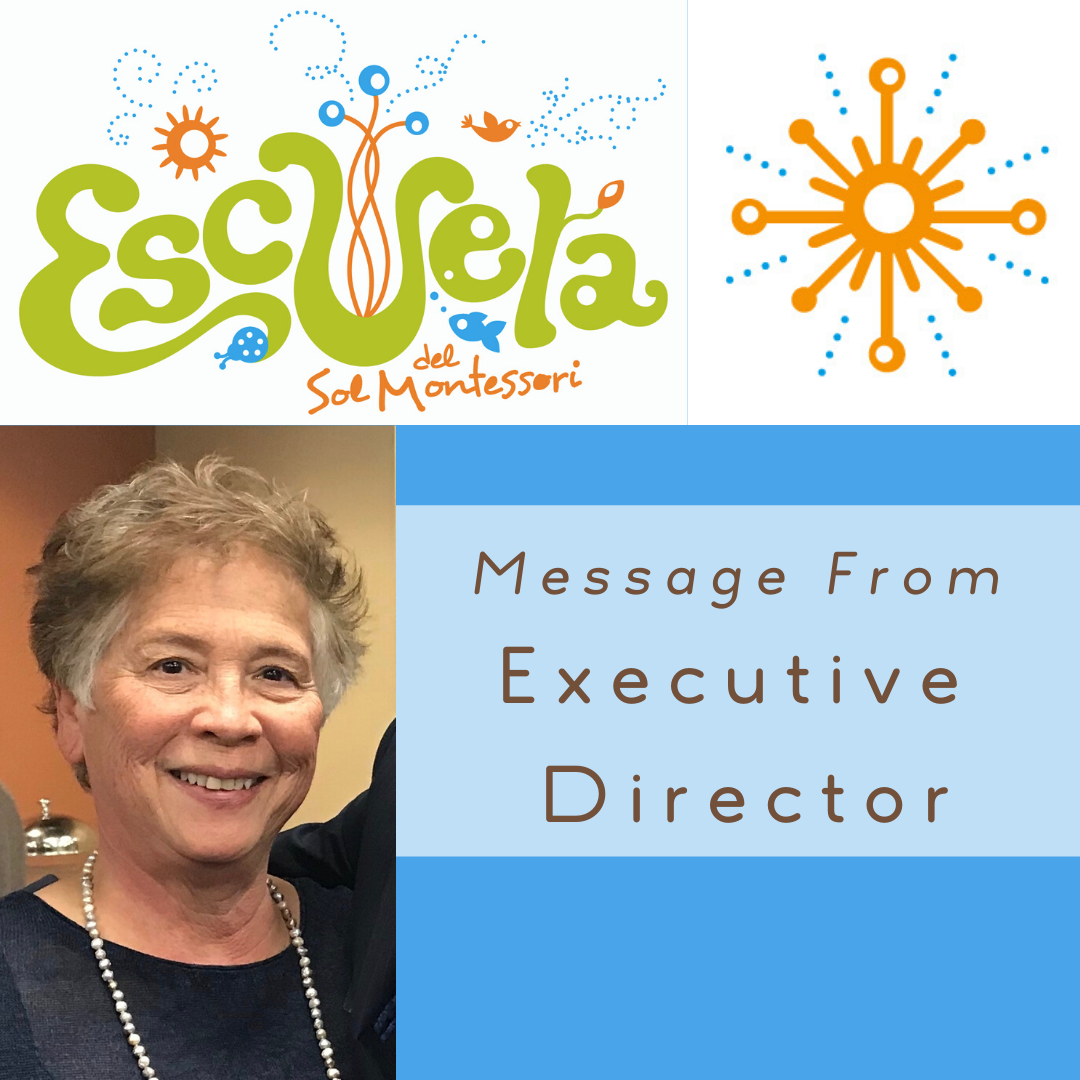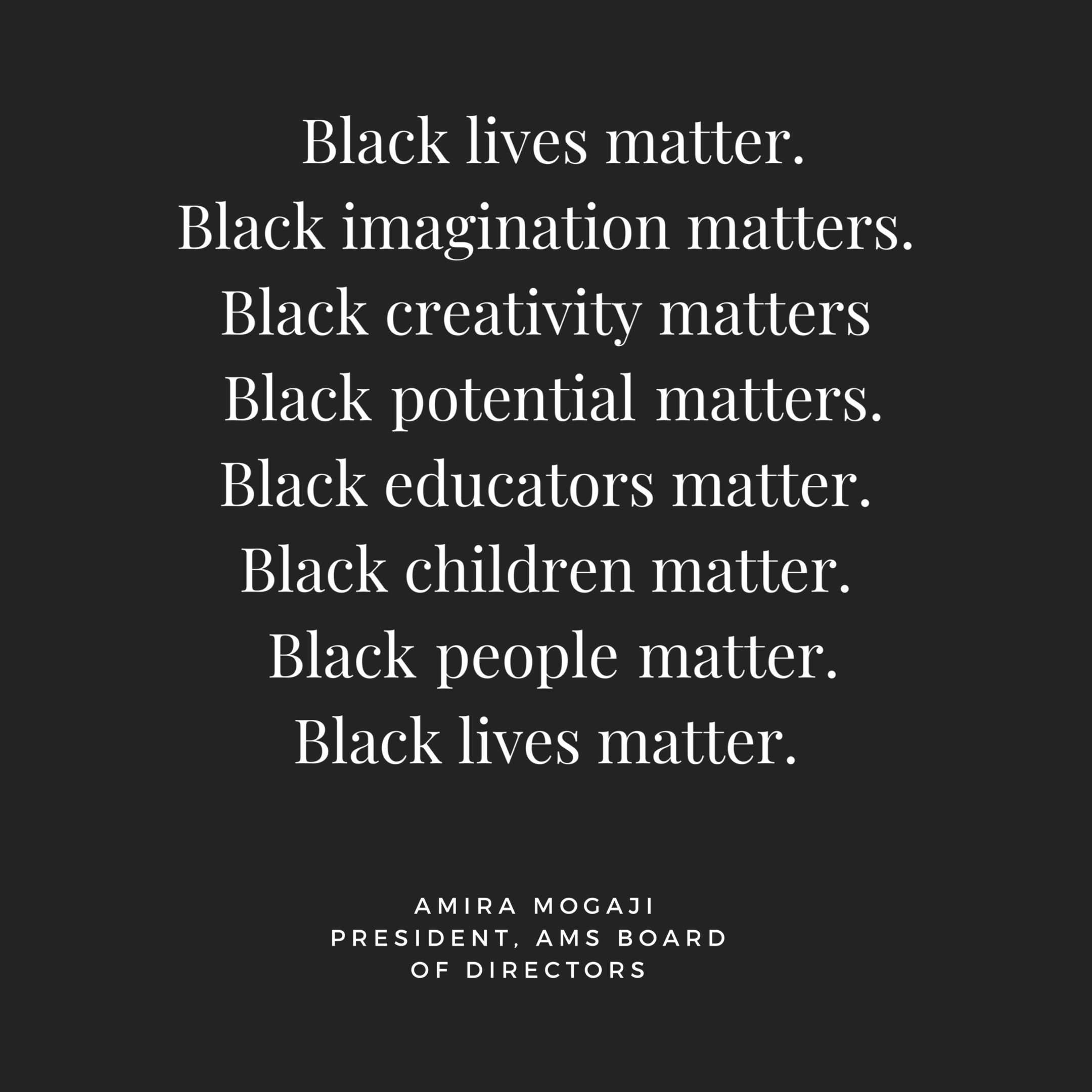 Covid-19: A Webinar for Parents
Thursday, May 28, 2020
SPECIAL EVENT
WHEN: Friday (5/29) via Zoom (find a link in this week's e-news)
TIME: 10 a.m.
In this 45-minute webinar presented to the Escuela Community, Primary parent Janeth Nunez del Prado and the UNM Center for Development and Disability will address the impact of the changes in our world and personal lives brought about by COVID-19. Special attention is given to the ways in which young children are affected when their usual routines are disrupted and they experience multiple losses (loss of school, friends, etc.) The presenter will use a developmental and relationship-based perspective to help parents support their children with their emerging anxieties and fears. Concrete tools and strategies will be provided, in addition to opportunity for questions and answers. 
Janeth Nunez del Prado is a Licensed Clinical Social Worker at the UNM Center for Development and Disability. She specializes in working with children 0-5 and their caregivers who have experienced trauma. Janeth has provided training to various professionals working with young children, child protection workers, and attorneys and judges in Children's Court regarding the impact of trauma on young children.  
If you are unable to attend the webinar at 10 a.m., but would still like to participate and gain valuable knowledge to support your young ones, don't fret! It will be recorded and shared with the Escuela community in next week's e-news.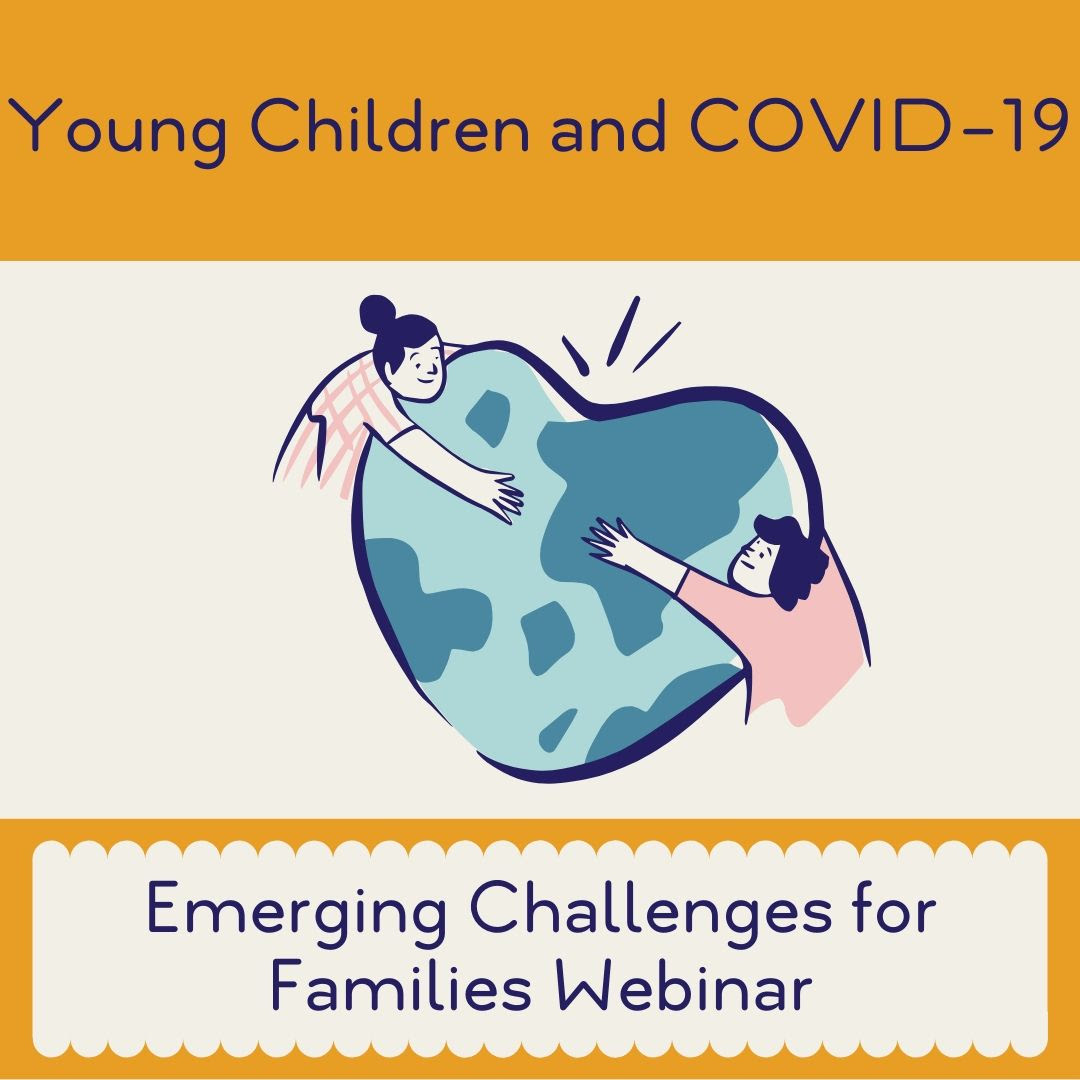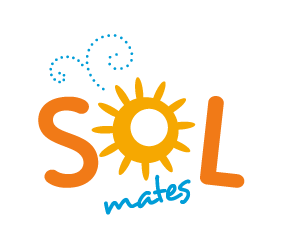 School Update
Friday, May 1, 2020
By Friedje VanGils, Head of School
Dear Families,
Spring is here …. Really! Some things, thankfully, are still in 3-D. Even in these uncertain times, another reality is that we've got lots to be thankful for. Every time my phone dings to alert me that yet another Escuela teacher is posting or zooming, or meeting I'm thankful — and impressed.
Every day we see our teachers doing what they do best: spreading warmth, helping children experience the joy of discovery, finding the best in themselves, zooming along those great virtual hugs that teach as much as the three R's. I hear the "inside" stories, know the time and effort spent …. An hour or more for every 3-minute video, many hours of research, conversation and collaboration to find the best way to connect with our community and to deliver the services so inherently individual, personal and experiential in a remote and distant land. In short, our teachers and staff are working harder than ever.
Thanks to their efforts, Escuela's most beloved traditions are kept alive. From Earth Day to Spring Tea … and they are hatching plans for a virtual Egg Drop!  Our faculty and staff keep the love (and the educational content!) coming.
In the meantime, we are also navigating the pros and cons of re-opening the school. What it comes down to is planning for ambiguity and for a variety of future scenarios. I know all of you must be wondering how we at Escuela and Harwood will address the continuation and sustainability of our programs. I have no definitive answers at this moment, but do want you to stay abreast of the considerations that come to the forefront.
When will we re-open?
Our goal is to open our Early Childhood Programs (Toddler and Primary) in June. Whether we will be able to do that is dependent on many things, but primarily on the mandate we have set for ourselves: we must do everything we can to keep our community safe and healthy. We will not open until we are reasonably sure that this is possible.
We are researching, participating in meetings, listening to medical experts and school leaders around the nation to develop a program that meets current needs; one that enables children to enjoy all the benefits of being back at school, stays true to the integrity of the Montessori philosophy and method — and keeps everyone healthy.
Why Early Childhood first?
As most of you are experiencing already, our youngest students need more in-person, face-to-face experiences than virtual engagement can offer. We are also aware of how difficult it is for parents of the younger-than-six kids to do their own work … virtual or otherwise…. While helping those littles figure out how to get online, listen to stories, engage in lessons, etc.
How about Summer Camp for older kids?
Our fabulous Harwood Team is working with teaching artists to develop art camp programming for our elementary aged children. The distance learning experiences are more easily accessed by children ages 6 and up. These kids can get involved and enjoy many of the great projects our teaching artists have in store for them in June and July. We will get details out as soon as possible.
How does "re-entry" work?
THAT is the question of the moment! Escuela will send out a new updated set of policies and procedures for the way we will operate when we re-open. The standard of care is set by guidelines that prioritize the health and safety of our staff and of the children in our care.  In order to function with this standard in mind, this will need to be a collaborative effort where every single adult who brings a child to school also accepts the responsibilities and processes the school will put in place to guide us.
A few changes that may be put in place include examples like these:
It is very likely that physical distancing requirements will stay in place; this may impact the numbers of students we can accommodate in any given classroom.
In order to assess the health of each student, some schools are planning to open with staggered start times.
Schedules may need to change to keep children in small, discreet groups.
Longer-term changes may include a flexible school calendar given the substantial uncertainty as to how this pandemic will unfold (e.g. Winter Break may be later in the year than usual).
As you can see, the answers are unfolding, the information may be complicated but our mission remains focused and strong; that is: To Inspire a Passion for Life-Long Learning. And that likely includes all the variety and uncertainty life has to offer as we all learn to adapt, to flex, to be creative and to remain strong as a community.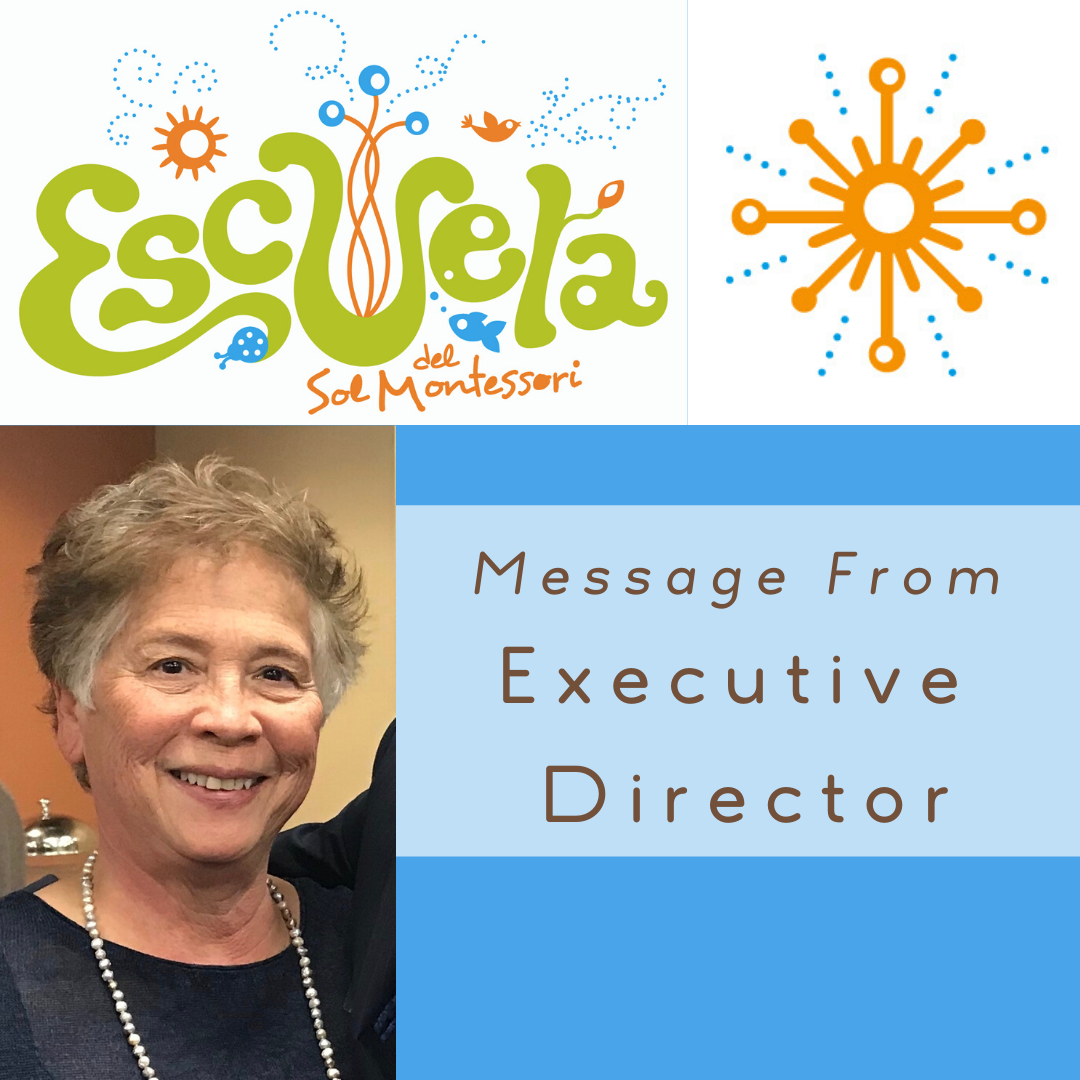 Earth Day At Home
Thank you to everyone who celebrated Earth Day virtually with us last week! We LOVED seeing your at-home celebrations! A huge thank you to Mr. Casey for hosting our YouTube Live Sing-Along event (with hugs to Ms. Elora as tech support), Ms. Christy for supplying photos of students' Earth Day art projects, volunteer Carmela CL for her social media wizardry, and Ms. Emily for her incredible Earth Day songs and stories!
Take a look at how our community came together to celebrate Earth Day in this short video!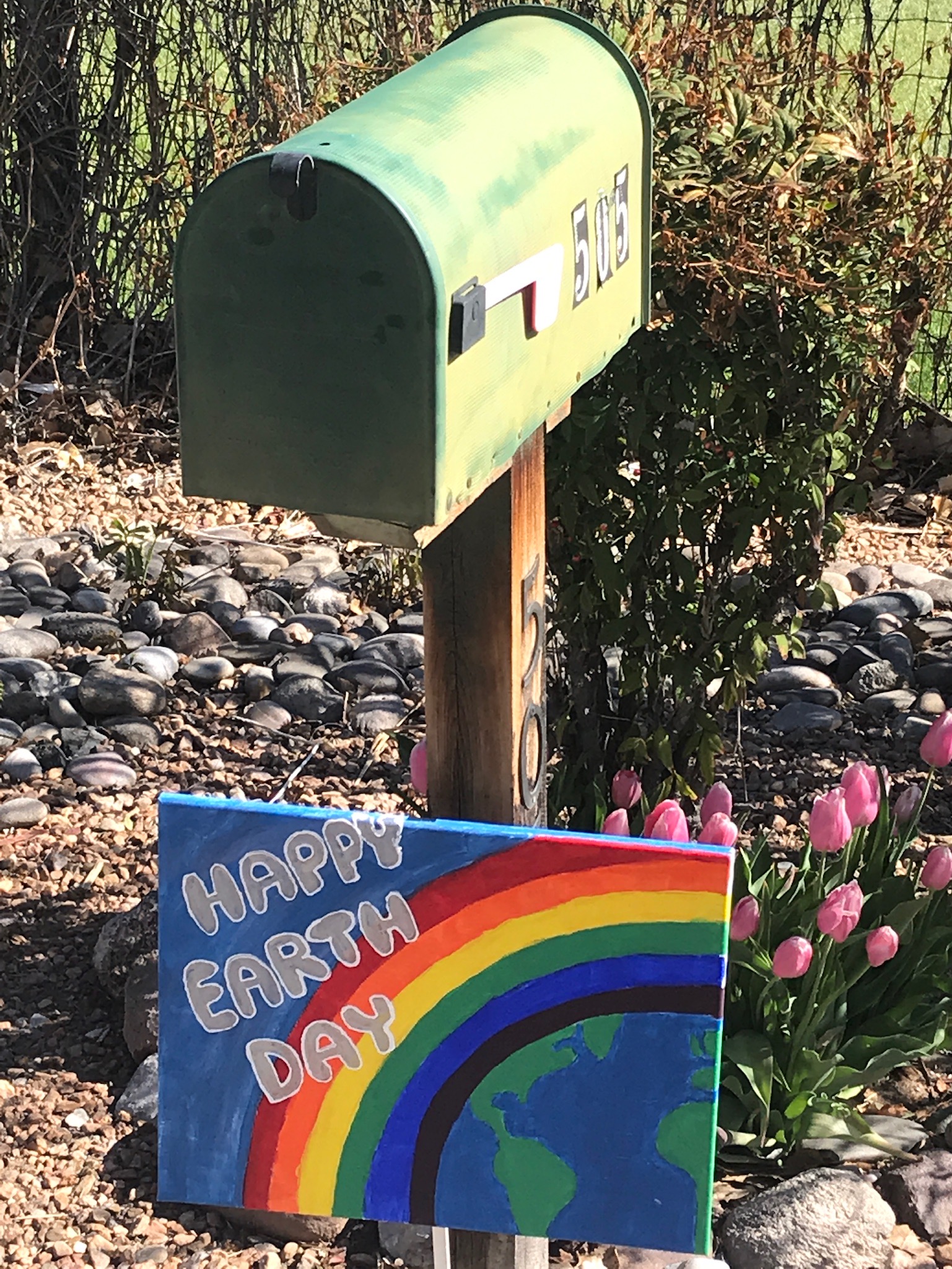 Escuela's Health Advisory Team
Monday, March 16, 2020
By Friedje VanGils, Head of School
Parents to the rescue!  Maybe a tad dramatic, but that's how it feels to me when I am able to ask members of our parent community to advise on issues both legal and medical. To ensure a well-balanced, appropriate and pro-active approach to a top priority concern like community health, I knew we would need some great advice from experts.
The 100% positive response we received when I asked for help was heart-warming; it reminded me of Escuela's roots. We were founded as a parent co-op, run by parent volunteers who did everything from childcare to painting the walls and mopping the floors. While I didn't ask anyone to mop floors, I did ask for their valuable time and expertise. On our advisory board, we are lucky to have a team of parents with medical, scientfic, educational and legal expertise.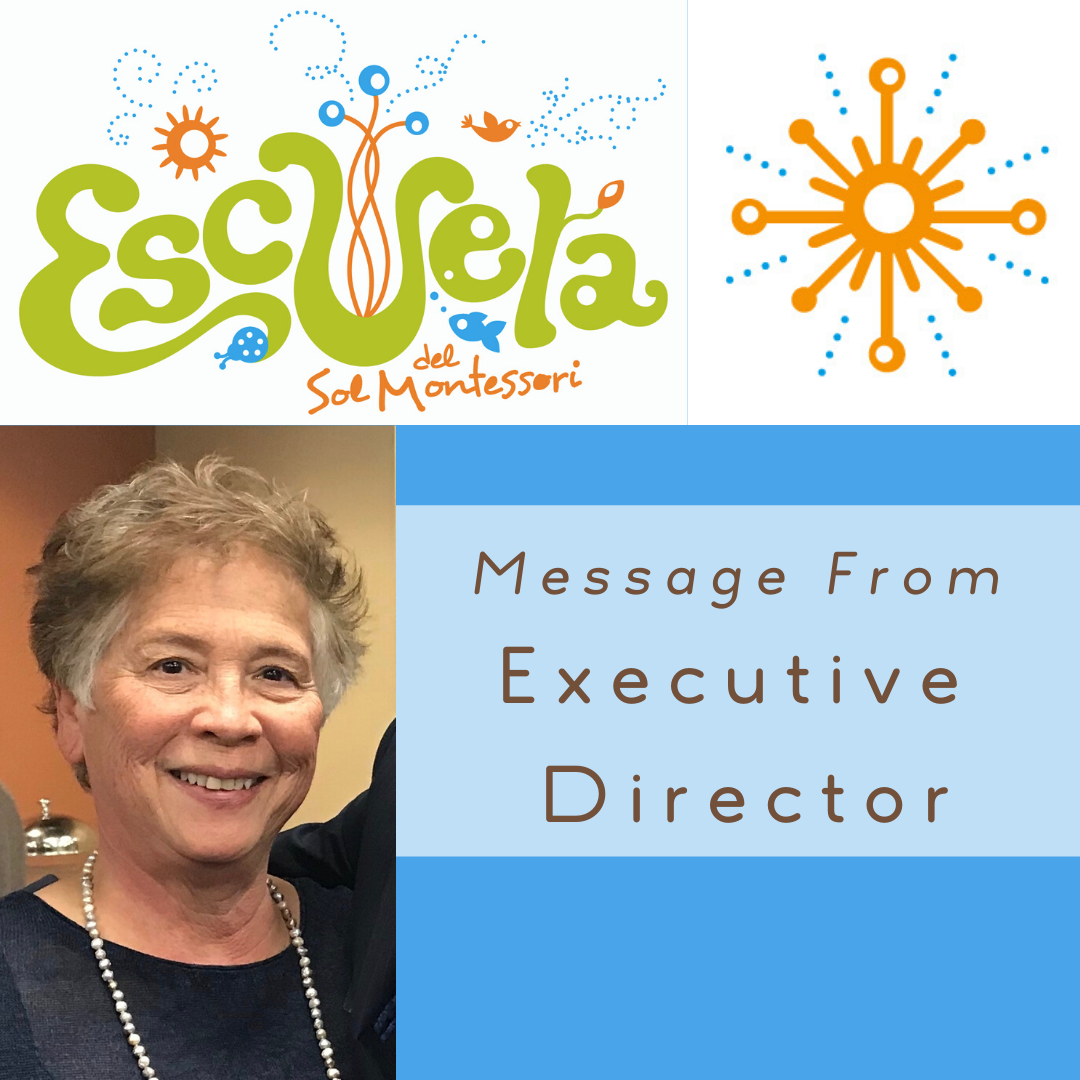 School Closure Update – Activity/Learning Kits
Friday, March 13, 2020
By Friedje VanGils, Head of School
Dear Escuela Community-
I don't like to brag, but this time, I just have to. Also, I do realize this is not news, I've known it for a long, long time, and you know it too. It's just that today I received confirmation and reminder: Our faculty and staff are SUPERB, wonderful, creative, intelligent and… most of all, dedicated to the mission-driven work we do as an organization.
Today, knowing that our families and students are facing an extended time of school closure, teachers are busy preparing to send you support by way of distance-learning, activity kits and continued contact with our students in a variety of ways. They came together with energy, creativity and dedication. In short, they will continue their work while we are closed.
Depending on your child's age level, we will be providing: activity kits that include supplies for hands-on crafts to enhance fine motor skills (cutting, pasting, drawing, sewing, etc.), recipe books, videos of songs and circle time, as well as ideas and activities to help maintain academic skills for elementary school students (research, math facts, STEAM Expo and book club work, etc.). "Distance Learning" looks very different, of course, across the range of ages we serve.
We will reach out with detailed information for each of you and for each classroom. You will also receive information on stopping by school to pick up your child's belongings (water bottles, nap laundry) and the activity/learning kits teachers prepared for you.
Our Harwood Team remains hard at work planning programming and providing outreach and opportunities in the arts to our community at large.
Our maintenance and cleaning teams will be on campus during the break to repair and, especially to clean, clean and clean some more. Everything will be sanitized and disinfected and ready for your return.
As an organization and employer of almost 50 dedicated people, be assured that we are committed to taking care of this wonderful team. Escuela has committed to continuance of pay for all our employees, hourly or salaried, during the two additional weeks of closure (additional to Spring Break).
Our health advisory team of parents will stay in touch with me to offer insight and guidance; I am grateful to lead such a fantastic organization. We will continue to collaborate and support each other to keep our community safe and healthy.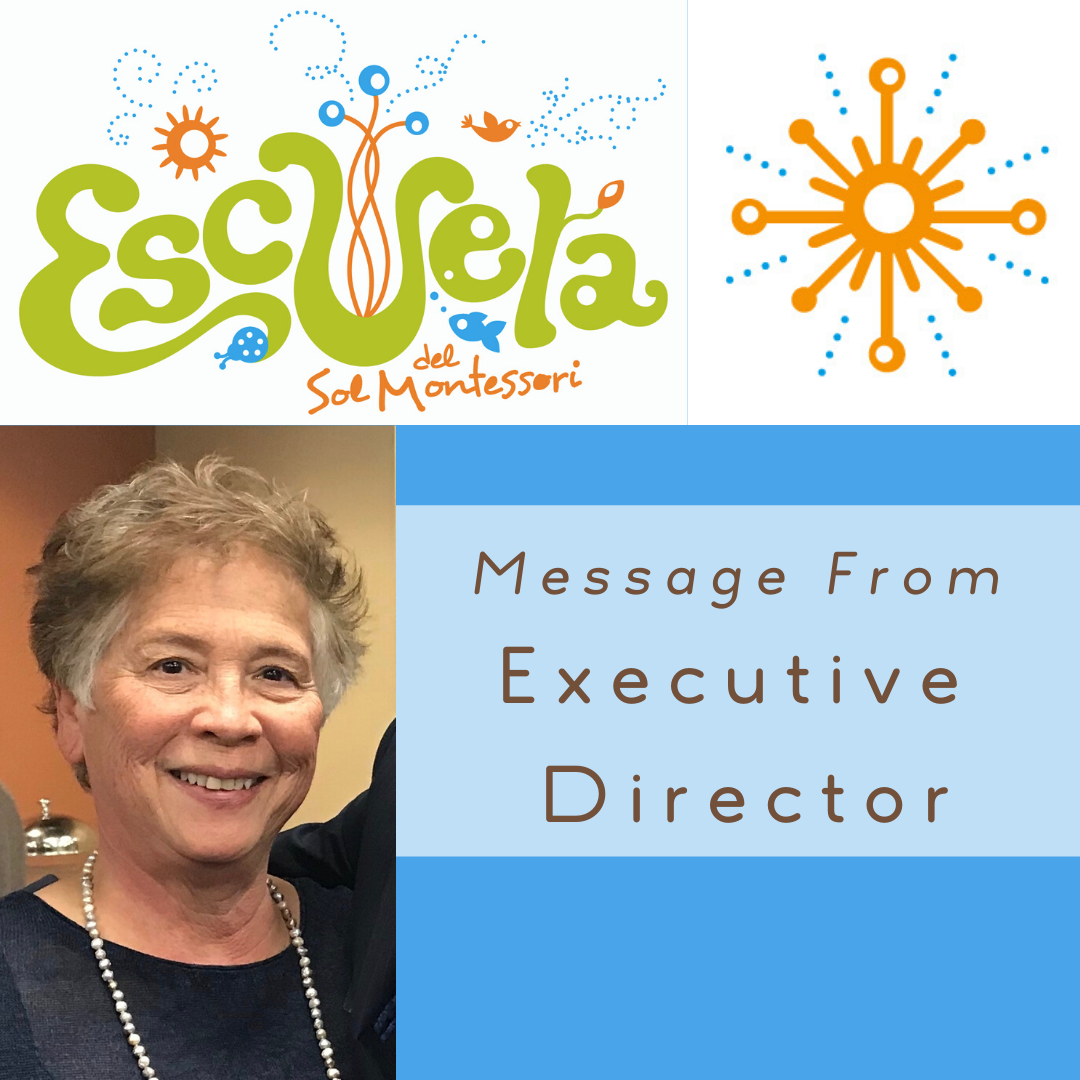 Community Health – School Closure Update
Thursday, March 12, 2020
By Friedje VanGils, Head of School

Dear Families and Friends,
Just in the last 10 minutes, I've had to re-write the letter I had prepared for you earlier. Yes, it's true, I hear that all K – 12 schools in the State are closed as of Monday, March 16, for three weeks. As I understand it, the state is requiring this for containment reasons. Unless the Governor says something to the contrary during her press conference tomorrow morning, Escuela will of course be closed as well.
I know this poses a huge inconvenience for those of you who also rely on school for childcare so that you can go to work. Unfortunately this is beyond anyone's control; all we can do is pull together to do what we can to keep our community at large as healthy as possible.
I am meeting with all Escuela teachers tomorrow to make plans for supporting you and our students as best we can during this school closure. We will be sure to have someone on campus Monday for you to come pick up your children's belongings. Please stay tuned to your email; I will update you with our plans, details and further news as it becomes available.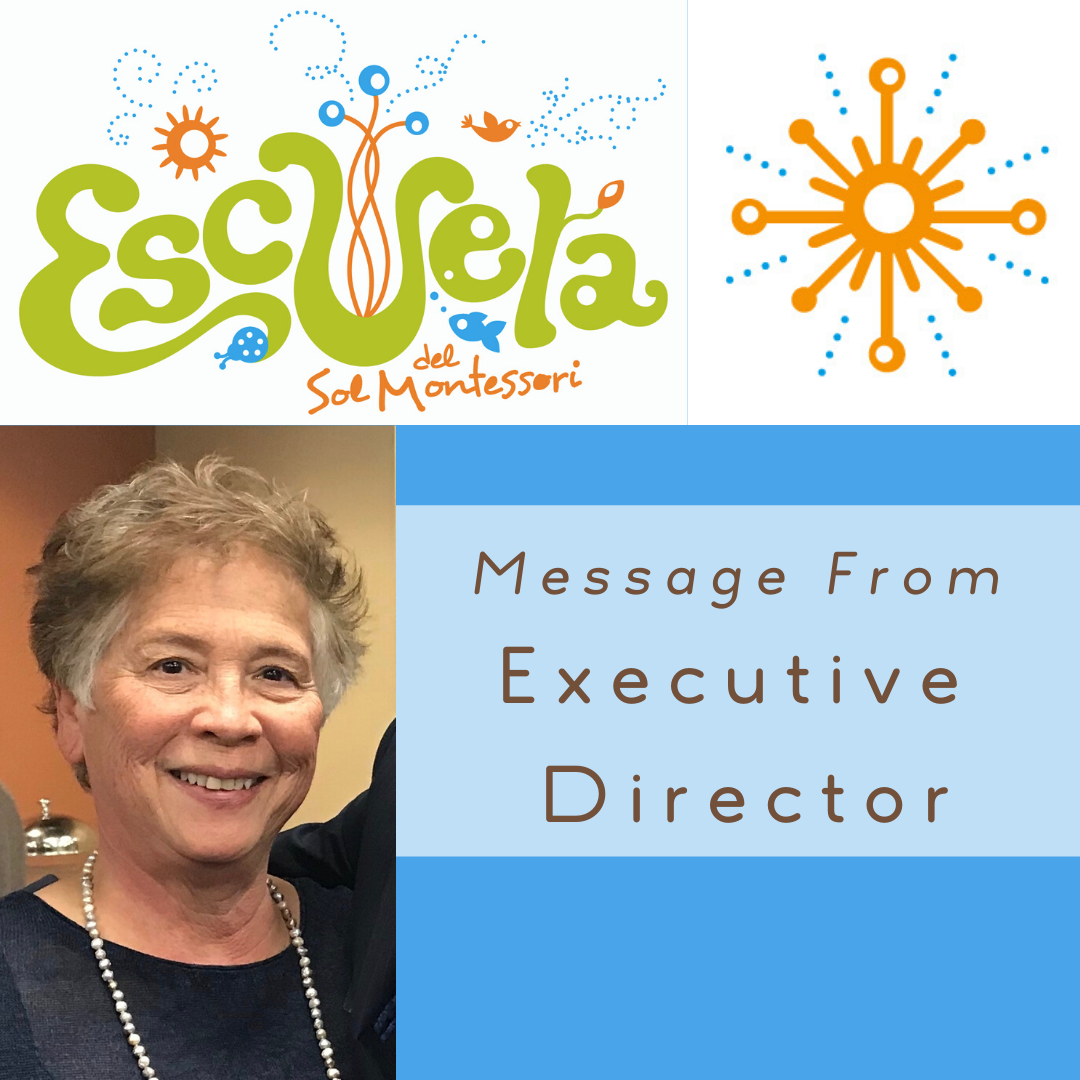 Preparation for Life:
Alumni Night, Fall 2019
Thursday, February 27, 2020
By Sarah Louderbough, Elementary & Jr. High Program Support

When you imagine your child in high school, and even beyond, what are your hopes? What are important qualities and characteristics you hope they will possess?  
A group of nine Escuela alumni representing seven different high schools, ranging from freshman to juniors, joined us for an unforgettable evening. Parents were able to glimpse some "products" of our toddler through Jr. High program. 
Students talked about their transition from Montessori to more conventional schools, from a smaller community to a larger one. Homework and tests were discussed, as were social dynamics, problem solving, stress, and time management. Our alumni shared insights and appreciation about their current schools, as well as astute observations about differences they noticed about Montessori grads and their peers. And what really shined through was self-awareness and love of learning. "Inspired learning — it all started here!"
One of the students recognized how valuable it is "to want to do work, not because of grade, because you want to learn and do something you are going to be proud of."
Below are some highlights and insights from the evening. And be sure to attend this very special event next year! Our 2020 panel will be composed of alumni parents, who offer a unique perspective.
When asked to share what they appreciate about their current school, across the board students talked about community. This included friends, but most importantly teachers who are passionate, inviting, accessible, and invested in student success. One interesting insight was a difference in the way Montessori students interact with their teachers — an ability to connect in a way that other students don't.
"I wasn't afraid to interact with adults and ask for help. I can look up to them and they can look up to me." 
Another student highlighted the importance not only of knowing what you need, but also of being able to effectively express this.
These ideas were revisited when students talked about transitioning to their next school. As this is a question on the minds of many Montessori parents, we'll share more detail from student responses. Three primary components of the transition were touched on: work, logistics, and friendship.
Several on our alumni panel expressed that the work was the easiest part of the transition. "I know more than so many of my classmates," one student said. Another student echoed this sentiment, adding that she was excited for more homework: "I was like, give me more!" And another added that homework was different because it was more textbook based, "but I was able to manage because I knew how to be flexible and adapt. I figured it out."
"It wasn't as hard as I thought it would be. I felt prepared. And I was ready for a bigger school, even though it was a little overwhelming at first."
"The transition was pretty easy. The community was great, and I know how to ask for help."
"I talk so much, but I learned how to be quiet in class and not blurt out every thought I had."
Several alumni talked about what it was like moving into a much larger school (from a class of 10 to 2,000 in one case), having many different teachers and rotating class schedules. Across the panel, students talked about being able to adapt, problem solve, and ask for help. "As long as you show respect, people are willing to help you."
"My transition was pretty swift, academically and socially. I had some trouble getting from class to class because it's different, but you roll with it."
"The schedule was hard on the first day but you get used to it; you adapt. When you figure it all out you're rolling!"
Read more from our Alumni Night…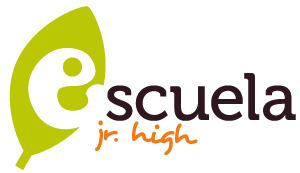 Ms. Sharayah Shares Her Training Experience
Friday, February 14, 2020
By Sharayah Williams
This school year, I will do four weeks of practice teaching. My training through the Montessori Institute of San Diego will wrap up this summer as part of AMI (Association Montessori Internationale) training program. This fall, I spent two weeks teaching at Journey Montessori in Santa Fe, and I will spend two weeks at another Montessori school in Albuquerque this spring.
My time at Journey Montessori began with a day of observations to learn more about the classroom layout, culture, and meet the students. Journey Montessori offers an extensive outdoor education component alongside the Montessori practice. The Elementary program is lower and upper elementary in one classroom, 24 students total. What initially stood out to me as being different from other Montessori schools I've worked and observed in was the amount of time spent outside. The class spent at least an hour outside every day and went on a full day hike while I was visiting.
Along with the emphasis on the outdoors and connection to nature there was a de-emphasis on screens and technology; it was a classroom expectation that the children did not have conversations about video games, movies or television shows. Having all ages of the elementary plane in one large classroom meant a wider range of Montessori work and lessons happening at once, and older students taking on a lot of the leadership for those activities. The head teacher and I met to lesson plan, so I could have an idea of what groups of students were ready for different parts of the curriculum. But I was also given the freedom to improvise and call students to lessons I was interested in practicing. This also gave me the opportunity to use my observations to make my own assessment for what lessons to give.
This time of practice teaching was valuable to my understanding of the curriculum, the scope and sequence of the lessons, and how to write lesson plans for the classroom. Visits to other schools offer a peek into different schedules, environments and classroom cultures. I look forward to another two weeks spent in a new classroom this spring.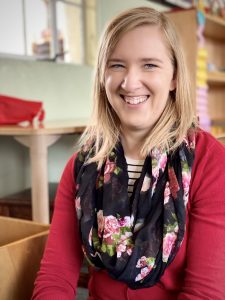 Ms. Sharayah Williams is the assistant guide in Jr. Elementary East. (Photo by Timothy, 2nd grade)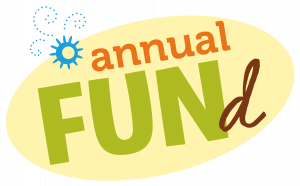 Faculty and staff professional development is paid for by the Escuela Annual Fund
Making Science Accessible for Young People
Wednesday, December 18, 2019
"At Contrast, partnering with Escuela del Sol and Harwood Art Center is another part of their continuous workforce development efforts. Each year, Nora, Mike and several employees from Contrast volunteer to create a science project for the junior high students at Escuela. One year they helped the students build a room-sized pinhole camera. Another year they lead a workshop series all about drones. 'When kids are learning, if you can't give them something tangible that they can touch or give them a great reason why making triangles is useful, then they're not going to want to learn it,' says Nora. By working on scientific projects from start to finish, kids learn that science and tech aren't as daunting or unapproachable as they might seem." Read more about Escuela parent Nora Tocci's commitment to mentorship and educational outreach in the Albuquerque area.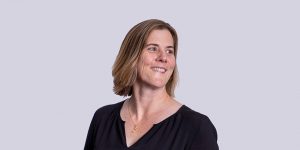 Escuela parents , Nora Tocci and her husband, Mike Tocci, founders of the tech company Contrast, Inc. believe investing in the community now helps to ensure a better future for Albuquerque.
Anti-Bias, Anti-Racism Workshop
Wednesday, November 13, 2019
By Dana McCabe, Early Childhoood Program Coordinator

In early October, many Escuela staff members participated in a one-day workshop – Introduction to Anti-Bias, Anti-Racism Education, conducted by Crossroads Antiracism Organizing & Training. They are a non-profit dedicated to dismantling racism and promoting anti-bias education.
We were introduced to four education goals:
Strong, confident, self and group identity
To value differences
Critical thinking
Stand up against injustice
WOW!
We learned the ages and stages of the development of racial/cultural identity and attitudes – which, unbelievably begin at birth! The considerations for implementing anti-bias/anti-racism education is acknowledging that it begins with self-reflection and being open to do the work it takes to understand how one might be perpetuating stereotypes in one's environment/classroom.
The take away for many was teaching tools for classrooms regarding how to talk about similarities and differences within families, neighborhoods, and the wider community, without shaming children when they express interest in differences they see.
We received many resources to further our understanding, beginning with books that are chosen with a critical eye.
Some things that have already been implemented are finding books for the classrooms about the different foods people eat, where and how people live, or how babies are carried. This has sparked discussion about what are favorite foods, what type of homes our different families live in, and what makes a family.
In one classroom, questions arose about homelessness, prompting students to discuss how people live (and find shelter) in various ways – this fits perfectly with the discussion many Montessori guides have with children about the fundamental needs of humans, and how differently these needs are met.
One suggestion from the facilitators was designed to stimulate discussion about differences by asking families to provide family photos and for children to make associations about similarities and differences in family configurations with regard to skin, hair and eye color, abilities and genders.
We look forward to continuing the thoughtful discussions and the anti-bias, anti-racism work we have begun.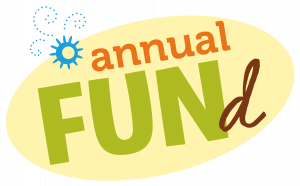 Faculty and staff professional development is paid for by the Escuela Annual Fund
Community Safety Meeting
Tuesday, October 22, 2019
By Friedje vanGils, Head of School
The Escuela safety meeting held last Tuesday was very informative; I think I speak for all that were there when I say we learned a lot! Lead City officials took time from their very busy schedules to speak to our community of parents, artists and staff, as did one of our own Escuela parents. What follows is a brief overview of the event.
City Councilor Pat Davis, Lieutenant Ray Del Greco, Traffic Engineeering Director Timothy Brown and Professor Maryam Ahranjani joined our Executive Director, Friedje vanGils, our Assistant Head of School Elizabeth Marcilla and our Harwood Chief Programs Officer, Julia Mandeville to provide information and answer questions.
Councilor Davis and Lieutenant Del Greco gave some background on what our city has experienced in the past and what the current administration's goals are to address the problems of crime, homelessness and mental health issues. Lt. Del Greco is Captain of the Downtown area, so it was particularly great to have him here, knowing that he and his force are working in our neighborhood. The Lieutenant spoke about the change in policing approach (more relationship building and community based) and the move to address core issues via increasing services that are needed to prevent future problems. Councilor Davis presented a picture of the many needs facing our city. For example, in order to respond to the approximately 1500 calls per day that require police services, the city needs 1,050 officers plus another 200 to do proactive work in the community. Currently we are about three-quarters of the way toward getting all the officers we need; the administration hopes to fill the gap by 2020.
Members of the Escuela community have voiced concerns over traffic at the corner of Granite and Seventh Street, right where our parking lot exit is, where families cross to go to their parked cars, or walk from the neighborhood to Escuela. As most families have noticed, the City has installed a crosswalk and signs in response to our concerns. Mr. Timothy Brown, Traffic Engineering Division Director, gave some interesting insights into the processes and policies that guide decisions on traffic signage, lights, etc. One of the features many parents and staff of the school would like to see is an official "school zone," complete with flashing lights. Unfortunately, that will not happen because per City policy, we do not have anywhere near the amount of traffic needed, and the majority of students do not walk in to school on their own without a parent escort; two factors that determine installation. Mr. Brown and Councilor Davis did, however, promise to continue to work with us on other avenues we could pursue as we continue to work on traffic safety. Be on the lookout for articles in the e-news for what we can do and where we need to work together as a community to make changes.
While this community safety meeting was planned months in advance (many thanks to Ms. Julia Mandeville for reaching out and scheduling our City officials!), the timing could not have been better given the recent incident in our parking lot. I am referring, or course, to the man who exposed himself at the playground fence — and who was apprehended and put in police custody in a matter of minutes.
As a result of this incident, I received many emails from you, our parent community. Most were supportive, some offered great suggestions, all were very much appreciated. One email in particular caught my attention, so I asked that parent, Professor Maryam Ahranjani, to speak at the meeting.
Ms. Ahranjani is a professor of law and a recognized expert, researcher and writer on issues of safety in educational environments. Ms. Ahranjani shared a traumatic experience she had as an eleven- year-old when there was a school shooting at her Chicago elementary school. Her interest in school safety and the law stems in part from this experience. She recently published a paper on the "Prisonization of America's Public Schools" and has written a book and other articles. She can be reached via Escuela for anyone who would like copies of her work or some discussion about her research.
At the meeting I gave a quick run-down of the systems Escuela del Sol has in place to help ensure the safety of our immediate school community. These include:
An electronic lock-down system: at the push of a button many of the doors into buildings can be locked automatically.
A speaker system connected to the telephone system that can alert everyone on campus. Additional speakers are in hallways and outdoors. We use this system for a variety of safety drills; they are available for emergencies as well.
Entrance to the campus is limited to 4 points. The main entry, through the front doors of the Harwood building, is always locked and is monitored by an employee.
Cameras are strategically situated throughout the campus to allow monitoring of activity.
Facility maintenance personnel also serve as security. This team consists of 4 men who are all over the campus and in various building locations throughout the day.
This maintenance / security team is always reachable via walkie-talkies and/or cell phones. In fact, it was our facilities manager who immediately ran last Friday's intruder off the grounds and stayed with him until APD had him in handcuffs in a matter of minutes.
Drills are a part of monthly activity, primarily fire drills; we do occasional lock-down and shelter-in-place drills as well.
Traffic safety: 3 – 5 employees are available every morning to ensure safe student drop-off.
The fencing around the campus was recently heightened to make it more difficult to gain entry (and painful, as well!).
The school recently participated in radon testing as well as lead testing of the drinking water, with an all clear for both.
Evaluating the physical safety of our campus remains an on-going process. We want to emphasize that safety is a collaborative effort involving the whole community. For this reason we often remind the families, employees, artists and others who use our facilities of the following:
Please don't open the gates / doors for someone you don't know. If someone wanting entrance does not know the code, he or she can buzz the office via the speakers at the south blue gate.
Visitors are asked to enter via the Harwood front doors.
Say hello and make eye contact with people you don't know.
Your collaboration and support will help keep our children and everyone else for whom our campus is home-base, safe and secure. We know that homelessness and mental health issues are wounds in our community that must be addressed collectively.
Escuela del Sol's deepest commitment is to cultivating an environment that is safe and generative. The physical, emotional and mental safety of our school community is integral to our mission.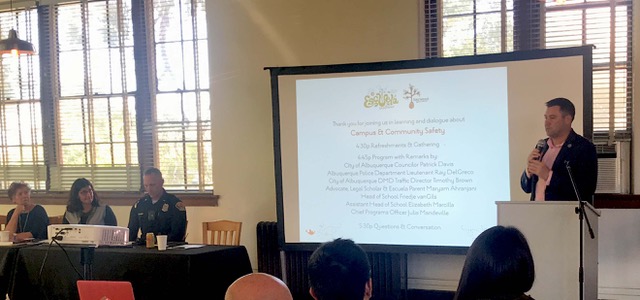 City Councilor Pat Davis  gave some background on what our city has experienced in the past and what the current administration's goals are to address the problems of crime, homelessness and mental health issues.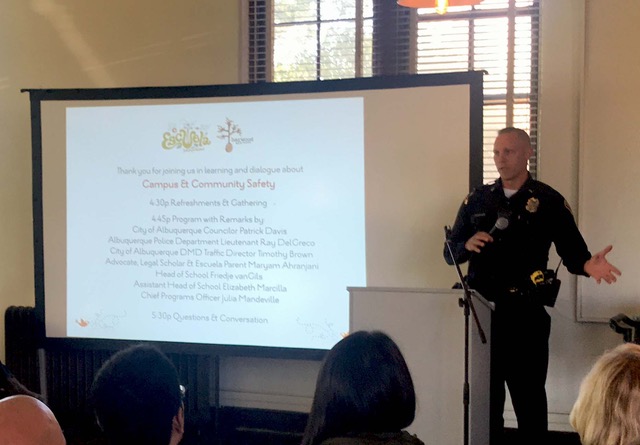 Lt. Del Greco is Captain of the Downtown area. He spoke about the change in policing approach – more relationship building and community based – and the move to address core issues via increasing services that are needed to prevent future problems.
Language Night
Tuesday, October 15, 2019
By Sarah Louderbough, Elementary and Jr. High Program Support

Human beings are wired to connect. Communication continues to be a vital tool, and the development of language links inextricably with thought and ideas. Young children absorb languages effortlessly; they are sponges. The drive to communicate, to engage with others, to express needs and desires, is potent. Elementary-aged children delight in taking things apart to better understand how they work, and language is no exception. They experiment with the power of words, often eliciting strong reactions, and develop skills that allow them to access and share information in new and exciting ways. In early adolescence, the brain experiences incredible change second only to that which occurs between birth and age 3. Skills and concepts are revisited and applied in sophisticated new ways; language is an integral part of absolutely every area of adolescent life.
Language acquisition and development is nurtured in a wide variety of ways in every classroom at Escuela del Sol, from Toddlers to Jr. High. As human beings grow, their needs and abilities evolve; classroom environments, and the ways concepts are presented and explored also change. Our collaborative presentation about language across the levels offered parents a glimpse into the complex and sophisticated ways we support language development at Escuela del Sol Montessori. Read more…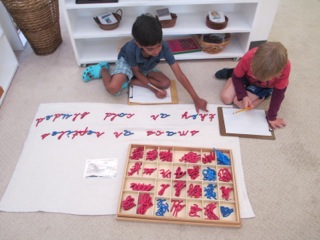 Language permeates the Primary classrooms as well; the hand continues to be prepared for writing. Children learn connections between sound and symbol, and are able to compose words with the movable alphabet before they are able to form letters with pencil and paper.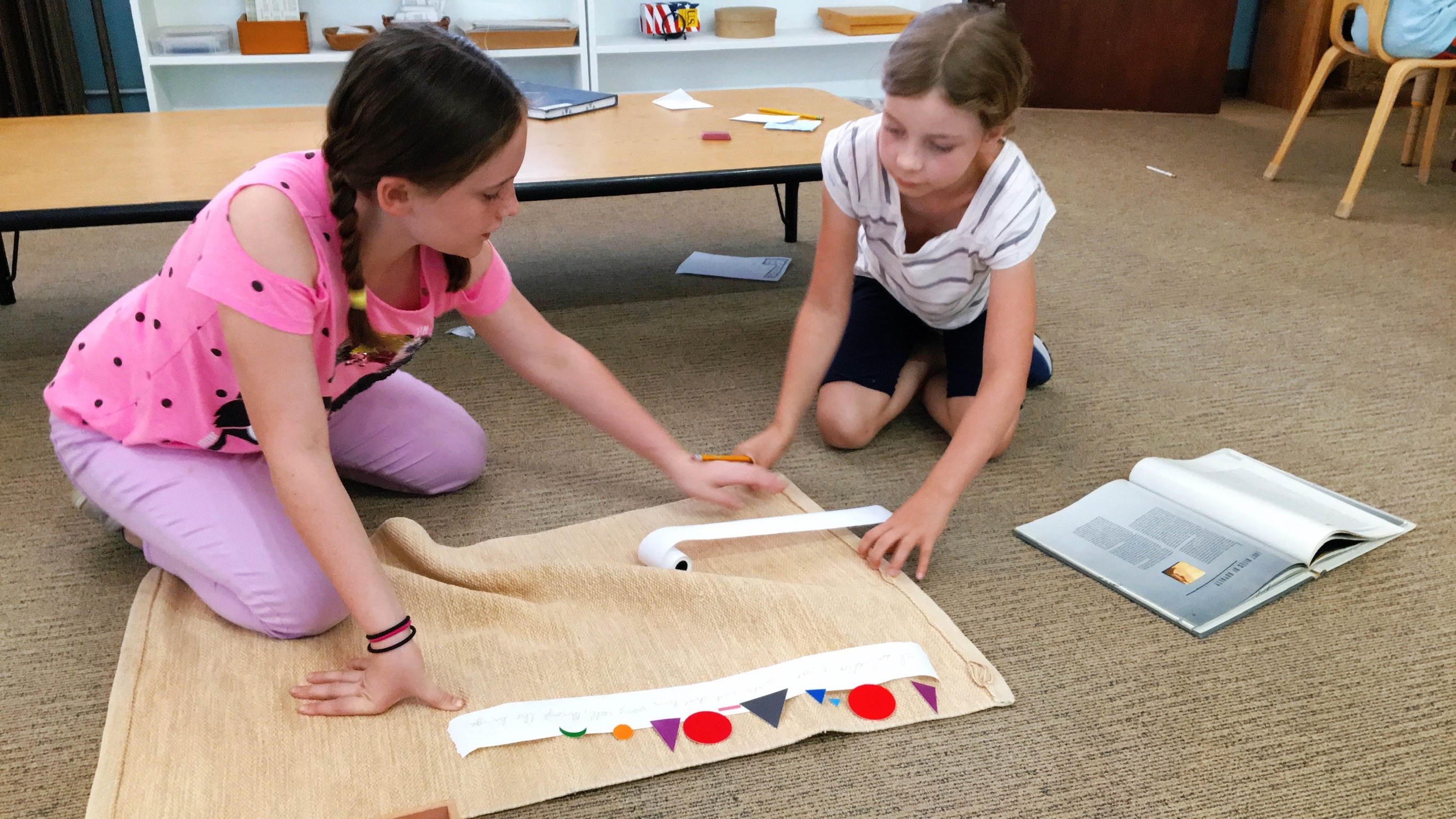 Throughout the six years of Elementary, language development is like a fireworks display, colorful, varied, and firing, sometimes spiraling off in every direction. Foundational skills solidify; children read for practice, for information, and for pleasure.