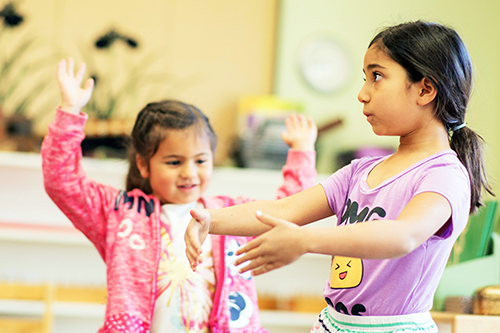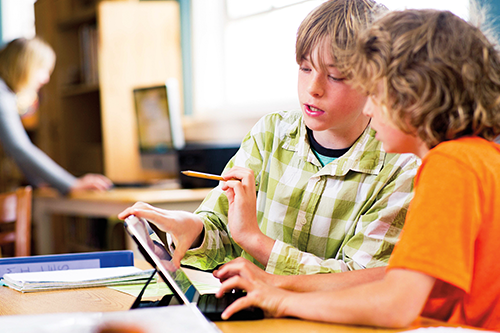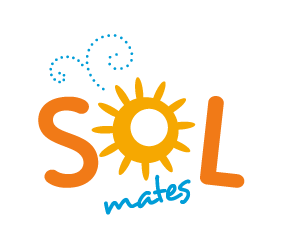 Who are the Sol Mates? YOU ARE!  When you picked Escuela, you didn't just choose a school, you joined a community. Sol Mates is an inclusive parent and caregiver volunteer organization designed to support teachers, classrooms, and families at Escuela del Sol.
WHAT WE DO
Match new and transitioning families with mentor families
We know moving to a new school or transitioning to a new program can be daunting. We can match a new or transitioning family with a knowledgeable family to help them find resources, answer questions, and  get acquainted with the new community.
Class Representatives serve as liaisons between teachers and families
Each classroom has volunteers who coordinate teacher appreciation events, keep classroom parents informed about school events and classroom needs, serve as a two-way bridge between the classroom and Sol Mates, and serve as a contact for classroom support.
Teacher Appreciation events
Throughout the year, we let our teachers know how much we value their hard work by planning and hosting teacher appreciation events. Teacher Appreciations have included spa days, gift baskets, themed breakfast and lunch buffets, and notes of gratitude written by the students.
Harry Potter Day
Sol Mates volunteers transform Escuela into the magical wizarding world of Hogwarts for one day each May. This Sr. Elementary end-of-year event is planned by the students and brought to life by the House Elves of Sol Mates.
Classroom materials preparation and support
This is an ongoing volunteer opportunity to work with other Sol Mates; to make and prepare materials integral to classroom curriculum.
Healthcare for the Homeless
The partnership between Escuela and Albuquerque Healthcare for the Homeless (AHCH) was initiated in 2001 when students visiting the Wells Park Community Center observed a family living in their car.  They were moved by compassion and motivated to action with the goal that every child should be able to celebrate the holidays – thus the Winter Store was born. Every December, Senior Elementary students initiate a toy drive, then create a store inside AHCH where family clients shop for gifts for their children at no cost to them.  Engaging in service to others in their community has provided Elementary students with the opportunity to become active members in our city, with a lasting and positive impact. Community service, or volunteerism, enables students to acquire life skills, and knowledge, as well as provide a service to some who need it most.  The day of the event, students become personal shoppers for the AHCH clients, helping to select gifts, wrap presents, and entertain kids at craft stations while their parents are shopping.  
Camping Gear Swap
Gear for the Treks is expensive and children grow so fast!  Sol Mates helps organize a gear swap every year on Earth Day, which allows families to clear out their closets or pick up gently used gear for the upcoming treks.  We swap everything from clothes and hiking boots to sleeping bags and day packs.
Support for faculty professional development
Teachers want to learn, too!  We support faculty professional development for teachers attending conferences and Montessori classroom training by providing snacks and self-care kits for teachers traveling to training.
Community safety
Keeping children safe is TOP priority for parents and the Escuela administration. Sol Mates has been working on safety solutions for the highly traveled 7th and Granite intersection, and recent efforts saw the creation of a crosswalk and additional signage at the intersection.  We work with the Downtown Neighborhood Association to disseminate the safety needs of our school to the larger community.  We have raised concerns about parking lot and travel safety, which resulted in acquiring a set of Escuela booster seats that students can use for Going Outs and field trips, as well as the implementation of a parking lot safety guide system for drop off and pick up.
Engaging the community in Escuela's vision for the future
We want to hear YOUR ideas for Escuela. You can volunteer your ideas, time, expertise and experience. Let us know how you want to participate. Contact us at solmates@edelsol.org
Meeting Schedule
*The meeting times for the remainder of this school year will be 8:30 – 9:30 a.m.
Thursdays
March 12
April 9
May 14
June 11
Contact us at the form below.
Class Reps
Toddler 
Casey and Savanah Cole
Primary – Blue
Jessica Galewsky

Stephanie Limas
Primary – White
Shannon Ajayi
Elizabeth Forster
Primary – Yellow
Laura Erway
GuruAmrit Smith
Primary – Red
Jessie Lundquist
Janeth Nunez del Prado
Elementary – Jr. El East
Melanie Ludwig
Oshik Moaz-Metzl
Rachel Sanchez
Elementary – Jr. El West
Oshik Moaz-Metzl
Marlene Simmons
Elementary – Sr. El
Carmela Chavez Liberman    
Cheryl Hsia
Jr. High
Tricia Morton
2019-2020 Committee Guides
Co-Leads
Gretchen Collins and Shannon Ajayi
Administration Counterpart
Elizabeth Marcilla
Volunteer Coordination
Jennifer Hansen
Class Rep Coordination
Jessie Lundquist
Communications Development
Carmela Chavez Liberman
Cheryl Hsia
Melanie Ludwig