Our students learn math right on cube.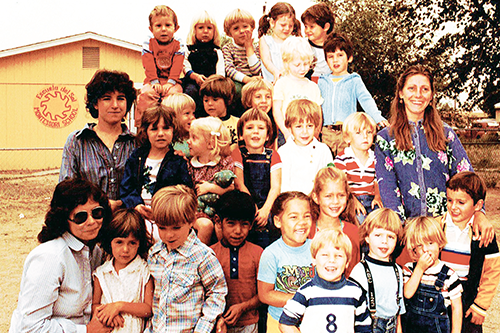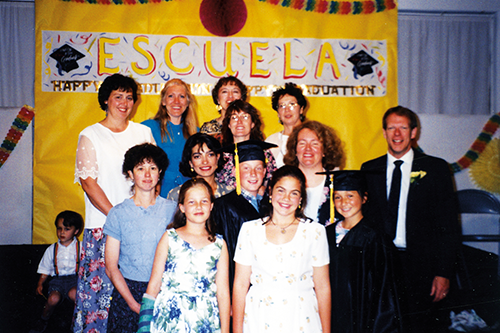 Escuela's alumni are wonderfully diverse and dedicated to their various callings. Scientists, artists, musicians, pilots, teachers, mathematicians, actors and writers, this is a group of life-long learners, creators and innovators, all with a robust sense of social responsibility. Their strong connection to the school and to each other is a testament to the unique Escuela legacy.
Forrest Goodluck
Forrest Goodluck attends Stanford University. He is an actor, director, screenwriter and Sundance Fellow. In his big screen debut, he appeared opposite Leonardo DiCaprio in "The Revenant". Forrest appears also in "The Miseducation of Cameron Post" and in the important film "Indian Horse" a story that brings to light the infamous boarding school experiences of so many Indigenous peoples. In an article in The Guardian, Forrest is called "…the Native American actor ripping up the rulebook". We like to believe his education at Escuela had something to do with that!
Sam Freed
There are many things about a Montessori classroom that stand out as different from that of a typical elementary school. Taking even a cursory glance around, someone who was expecting a more standard classroom set-up would certainly take note of the free-flowing nature of the class, the organized chaos, the clusters of students sitting criss-cross on the carpet, some drawing maps of Asia and others building models of water molecules. More still, on the far side of the room, practicing their weaving on miniature looms, and in the corner it would be hard not to notice the 3 ½ foot long Argentine Black and White Tegu lizard having its mid-day frozen mouse dropped into its tank by two squealing fourth graders.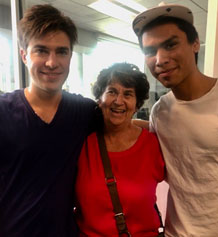 Ms. Dana, teacher in the
Blue Room for many years,
with two of her former students,
Forrest and Sam.