We encourage a pace, not a race.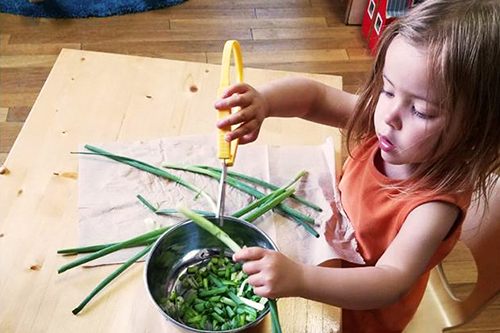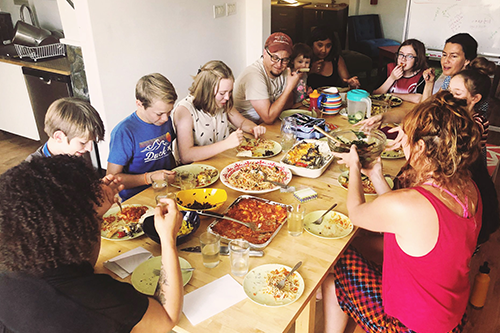 Ordering Lunch
Online ordering closes at 11:00 p.m. the evening before, for the next day's lunch. If you need to order lunch the day of, please contact us by 9:00 a.m. either via email, or by phone at (505) 242-3033, and we'll let Mr. Ramon and Mr. Michael know. If you contact us after 9:00 the day of for lunch, we will feed your child something tasty and nutritious (it just might not be the menu item).
Conversely, if you need to cancel a lunch, please do so by 9:00 a.m. the day of to receive credit. Please cancel online if that's how you pre-ordered, contact the school office via email, or call (505) 242-3033.
The Harwood Cafe
We've made some exciting changes to the lunch program at Escuela del Sol via the Harwood Café! Michael Chavez Liberman, who you might recognize as Owen, Dane and Benji's dad, has joined Mr. Ramón. Mr. Michael worked as the sous chef at the Prairie Star for three years; he is excited to get back into the kitchen. Mr. Ramón is working with Mr. Michael on menus that will keep old favorites as well as bringing in some new and exciting dishes. The new lunch program will have an emphasis on fresh, sustainable food as well as locally grown produce. Albuquerque has a long farming tradition and we are excited to be part of it!
 
Mr. Michael and Mr. Ramón have also re-opened the Harwood Café for adults! Come get a made-to-order breakfast burrito, a smoothie or a bakery item. There are snacks, come back from lunch and/or get a take-home dinner!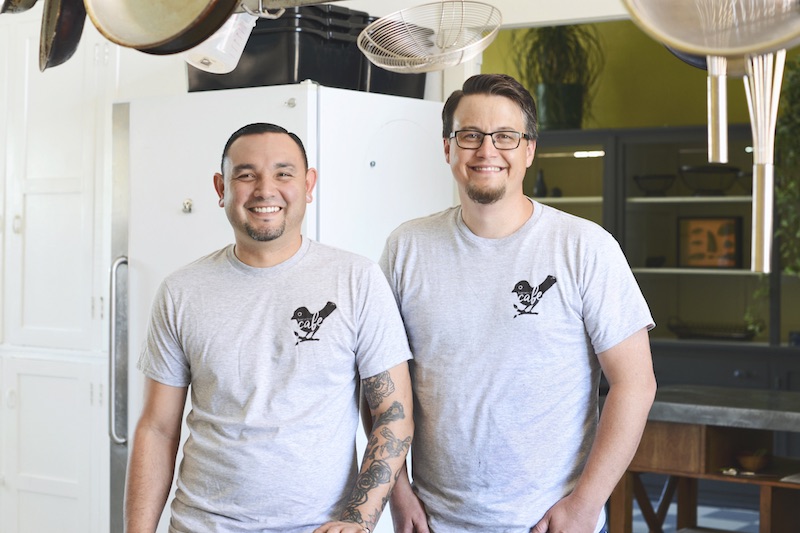 Meet Escuela's Chefs – Ramón Chavez and Michael Chavez Liberman